A while ago I came across various posts about stats in the book blogging community. And I noticed that several people mentioned that the community was more important to them than stats. And that got me thinking because, on the one hand, I am obsessed with our stats page. But on the other hand, I don't actually care about the numbers? And so I decided to do a bit to do a little more thinking about this distinction. Here's what I figured out.
I care about the stats, not the numbers. What that means is while it's nice to see numbers grow, I care more about what my stats page is telling me. At this point, we have over 150 followers! I'm happy with that number. I'd love for it to grow of course, but that number tells me that there are over 150 people who care about what I have to say. And that definitely makes me feel like I'm a part of a big, blogging community. So when I talk about stats, I'm talking about the information that WordPress provides me about views, like, comments, and other sorts of interaction on all of our posts.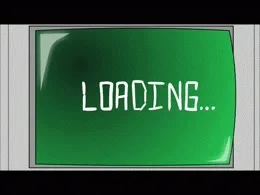 What I see when I look at the stats page
These stats tell me a lot about community. It tells me that people have seen our posts and are interacting and are therefore making me a part of the community. I am happy once a post gets even 10 likes because that means 10 people have seen, and I assume read, through the entirety of my post enough to say "Hey, I was here! And  I may not have something to comment but this is me waving hello!". The same goes for comments. Once I see 4 or 5 comments on a post I know that this is something that actually started a discussion, which is all I ever want to do. Of course the more people that interact with a post, the more excited I am, but that's not the point. I am happy with low numbers, as long as I see the numbers!
Many people have mentioned that they saw an increase in their stats when they started posting more often. Our stats tell a similar story. When we barely posted in September through December of 2018, our stats took a nosedive. When we restarted blogging in January 2019, our stats started climbing again. And since we added graphics, our blog has gotten more interaction as well. These are things that the stats tell me.
Our stats as of June 7th, 2019
From my stat page I can see when a post that went up weeks ago gets more interaction because someone took the time to mention it in one of their wrap ups, tags, or other posts. I know that the first 2 days after posting our views will increase. I know that our comments typically increase the day after posting.
I am an engineering major which means that I appreciate what information math can provide me with. I love numbers because of what they can tell me. And I really think this is a highly overlooked factor about people's obsession with stats. When I say I like stats what I mean is I like seeing what my stat are telling me about community that I have created. I like seeing that people from all over the world come read what I have to say even if they don't like or comment. To me, looking at stats is my way of seeing how my blog makes me a part of the book blogging community.
How do you feel about your stats? Do you check them often? Do you have other methods of analyzing engagement?