I've made it no secret that I absolutely adore discussion posts! I love reading them, I love writing them, and I love having long discussions in the comments with all of you! And apparently all of you have been enjoying our discussions as well, because you were kind enough to nominate us for Best Discussion in the Book Blogger Awards! Not only that, but you also nominated us for Most Friendly! Chana and I were blown away by the amount of love we received during the nomination round. It means so much to us to see that people enjoy our blog and our posts! The support you all have given us over the two years we've been blogging has been amazing and we're so appreciative! If you want you can vote for us in the awards, and while you're there make sure to check out all the other fantastic bloggers who were nominated as well!
Vote for the 2020 Book Blogger Awards HERE!
But I digress, I was discussing discussions. I've been thinking about writing this post for a while now, because many times I've been asked what my favorite kind of blog post to read or write is in tags, or even in our most recent Q&A that we did. And although I briefly went into my thoughts on the topic, I really need a full discussion post to get out all my thoughts! So here are my full thoughts on discussion posts, from writing them, to reading them, to commenting on them, and more!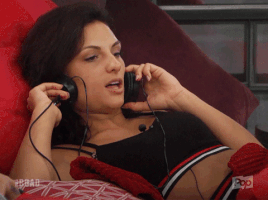 To start with, I wanted to discuss how I go about writing discussions. Of course, discussions start with ideas, so I figured I'd begin by talking about where my ideas come from. Which is really a terrible place to start, because I'm not really sure! My ideas come pretty naturally to me. I can be talking to my friends about something bookish, think it would make a discussion post, and write the prompt down. I could be contemplating life, staring at my bookshelves, think of a discussion post, and write it down. Or I could be reading someone else's post, have my brain go on a tangent or think of something related to the topic, and write the idea down. But the important thing for me is to write it down!
See, even if I come up with an idea, I'm not always in the writing mood. So I write my ideas down in one of three places, that way I can come back to them whenever the writing mood strikes. (Or whenever we have no posts, and one of us needs to write something for some time later that week. Either one.) I used to primarily write my ideas down on the Google Doc that Chana and I use for blogging purposes. But if I'm out and about, or just plain lazy, I might add the idea to an email draft I have with blog ideas in it. I use my email as a planner of sorts, by having drafts of important things, and sending myself emails to remind me of appointments and such, so it makes sense that I'd use it in a similar way for the blog! More recently I've started making Word documents on my computer where I title them something that will help me remember what my idea was, for example, my post titled My Experience Reviewing E-book vs Print ARCs, was originally saved as a Word document that simply was titled E-book vs Print ARCs. Occasionally, I'll add some notes, or ideas I want to discuss in the post, but I don't always do that. Sometimes when there are notes, those were added later, once I've had more time to think about the topic. (For this post, I actually did have notes to guide me!)
Next comes the writing bit. I think this is actually the easiest part to explain because it literally is just me setting aside a writing day to get out all my thoughts on the topic that is interesting me the most at the moment. And when I say all my thoughts, I really do mean ALL of them!
Whenever I pick a topic, I try to discuss it as thoroughly as I can. You may have noticed that my posts can get very long and wordy, and I've noticed that too. But I have a lot to say, and since this is my platform, I want to be sure I'm taking the time to cover as many angles of each topic as best as I can. But to be honest, I never quite manage to say everything I want to say. And that's where comments come in!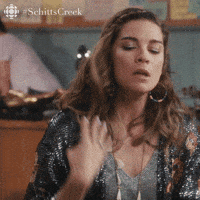 I consider comments to be a continuation of a discussion, whether I'm responding to a comment on one of my posts, or I'm commenting on someone else's post that I loved. You may have noticed that my comments tend to look more like full on essays. Five paragraphs is pretty average for me, and there was one time that I even wrote a full eight paragraphs as a comment on a post! (In case you were wondering, I believe it was Olivia's fantastic post where she ranked romance tropes in books, that you should definitely check out!) But the reason for my long comments is simple! I love discussions! So I want to discuss every point that you made with you! And that becomes very wordy!
And I know I've already done an entire post on stats, but my love of discussion and interactions factors into that. If the point of a discussion is to discuss then I need people to talk with me! Which means that I appreciate every show of support, whether that be a like, a comment, or someone sharing my post.
But honestly, sharing posts deserves its own discussion. Because I don't think I'll ever be able to put into words how much it means to me when I get a pingback and see that someone shared my post in their wrap up or in their discussion on a similar topic. I think it's normal to deal with imposter syndrome as a blogger, but when someone shares my post I feel as if I did something right! I wrote something worth sharing. Someone wants there to be even more discussion on the topic!
So just as I started this post, I want to end with a thank you. Thank you, thank you, to every single person who ever interacts with any of my posts. I see when you like them. I see when you comment and have conversations with me. I see when you share my posts. I love you all! Thank you for continuing to have discussions with me!
How do you come up with ideas for discussions? Do you consider comments to be a part of a discussion? How wordy do you get when discussing a topic?