As you may have noticed, we haven't been blogging for the past few weeks. And as I've tried countless times to write a post to no avail, I began to wonder if blogger burnout is inevitable. Maybe after several years of blogging you just need a break for a bit. Or maybe a hiatus is enough. So today I've decided to discuss several factors that can lead to blogger burnout with the goal of figuring out whether or not it's bound to happen to everyone by the end. Let's begin!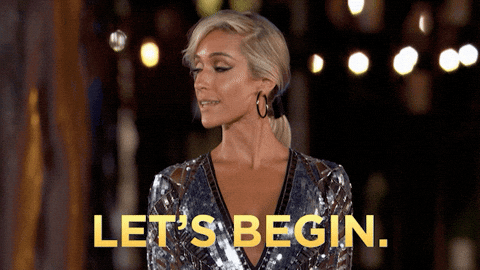 When I first started blogging, I remember the excitement that came with writing a post, finding the perfect matching gifs, posting, and slowly watching likes and comments come in. I recall reading other blog posts and finding them fascinating, discussing topics that I hadn't necessarily pondered before and leaving long responses in return. Now, I don't want to make it seem like I'm no longer excited about blogging. We'll get to the reasons it's been tough for me in a minute. But I do think that other factors started affecting my joy over blogging after a while.
When I'd write a post I loved and it didn't get the response I expected it could disappoint me. Then there's the focus on stats, which while I love stats, they can also be a bit discouraging at times. But I think the thing that is the most impactful for me is the scope of my blogging. In the beginning it was just me and Chana and a handful of followers. We followed very few blogs. But part of blogging, a part that I love, is interacting with the community. And as that grew I began to get slightly overwhelmed.
A visual representation of our blog's growth over the past 3 years
Right now, the thing keeping me from blogging the most is time. I'm working full time at an internship this summer, and while I'm adoring every second, it doesn't leave me with much free time. It also can be exhausting, and many days I don't have the energy to read, let alone blog. For me, I like to write about topics that capture all my attention at the moment. I like taking my time to respond to comments and while commenting on other posts. However, right now my time and attention are captured by other things. It saddens me that this blog has become less active as a result, but I know it's not a permanent thing.
I think that everyone at some point gets super busy. Some people choose to prioritize their blogs anyways during those times. I'm sure something else gets less attention as a result. But I also think that it's okay to step away from blogging while you reorient yourself. Sometimes you just need a break, and that's okay.
So yes, in a sense I think that blogger burnout is inevitable. However, I don't think it's permanent or long lasting for everyone. Sometimes a hiatus is enough. Sometimes waiting until life is less hectic will work. And so I'm trying to take it easy with blogging. I know that eventually I'll respond to all the comments and pings, and eventually I'll have the time and excitement to blog hop again. But I'm giving myself some time, and I hope you understand. I'd much rather be giving my full energy and excitement to this blog then dredging up crumbs of enthusiasm for a hobby I love so dearly.
Do you think blogger burnout is inevitable? What has changed since you've started blogging? Do you ever need to take a hiatus to get refreshed?