In honor of BookCon a week ago we thought we'd discuss the discoveries we made about ourselves, readers, BookCon, and assorted other aspects of attending a convention. We also provide a little recap and haul once we've had our fun. But first, here are our unexpected discoveries we made at BookCon 2019!
1. Your body does not like carrying 50 pounds of books around all day.
Apparently after 25 pounds walking becomes difficult. And after 35 you collapse in a heap on the floor.
This is a direct call out to Malka who spent the last hour of BookCon on the floor, as a collapsed mess because her body refused to put up with any more of her nonsense. This is also a thank you to Julia, who provided Malka with an inhaler when she heard that Malka was in need of one!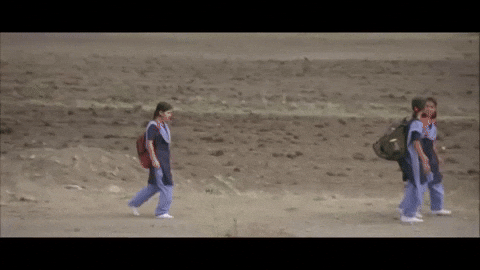 Accurate representation of Malka at the end of the day
2. Bookworms are not the shy timid creatures you believed they are.
When intent on acquiring their most anticipated upcoming release, they become fierce and will do anything within their power to get that ARC. Bribing the security guard, forming an impenetrable wall of bookworms, and going undercover as a floor worker are all viable options.
3. Making friends is easy if you have a steady supply of food.
Is it bribery? Maybe. Is that a problem? Absolutely not. Coming to the con stocked with cookies, candies, and energy bars is the perfect way to make friends! Waiting on line for 2 hours and want someone to talk to? Offer the candies and you've got an instant friend. One of Chana's favorite parts of BookCon is making line friends. You get to meet the coolest people, and interesting conversations are never lacking.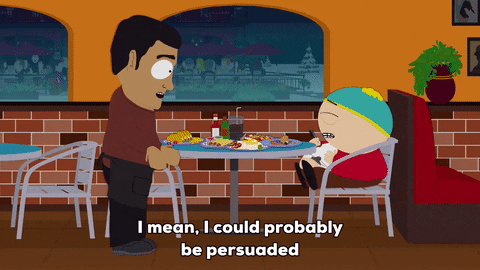 4. Sometimes miracles do happen and you get the ARCs you wanted.
This occurred when Malka was happily surprised to find that one of her most anticipated (yet underhyped) books of 2019, Technically, You Started It, was going to be at BookCon when she saw it in someone's hands! In an even more exciting turn of events Malka even managed to snag a copy of said book!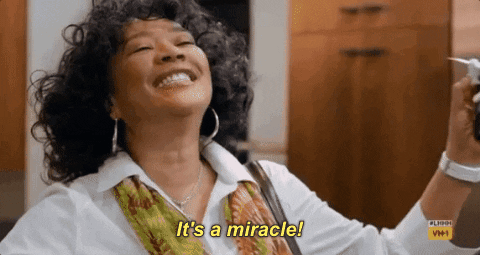 5. Sometimes tragedies happen, and you don't get the book you wanted.
This happened to Chana when she didn't get The Bone Houses, Mooncakes, The Queen's Assassin etc etc etc. But at the end of the day, there are always more opportunities to check out cool books, vendors, and bloggers. And in a few months, those books will be released for everyone to read.
All kidding aside we had a wonderful time at BookCon this year. BookCon was actually where the seed of the idea to start a blog was first planted. A month later, on July 4th, Paper Procrastinators was born. So obviously, going back to the Javits center as bloggers this time was a wonderful experience.
And now, in typical Paper Procrastinator fashion Malka will provide you with a super wordy recap of everything that happened to her at BookCon, while Chana will manage to summarize everything succinctly that way you can just look at her haul. As per usual, all covers link to Goodreads!
Chana & Malka taking a mandatory pre-BookCon selfie! (Chana is the redhead. Malka is the one wearing Fangirl earrings.)
Malka: I went to BookCon this year with the mentality that I would only bring home the books I was excited about and that mindset served me well!
There were only 2 books that I really wanted and I got them both! The first was Mooncakes, an adorable graphic novel that caught my eye before BookCon. This was a ticket arc signing, and I was lucky enough to get this signed by both the author and illustrator!
The second book I wanted was Technically, You Started It. I was very excited for it, but didn't know if it would even be at BookCon! BUT IT WAS! I hovered around the Scholastic booth, about to ask someone if they still had copies when I saw that one of the exhibitors was piling stacks of books. I waited and not only did I end up with a copy of Technically, You Started It, but I got the newest Kasie West book as well, Maybe This Time!
I'm not exaggerating when I say I was happy with just those books, but I figured I'd see what other surprises BookCon had for me. I waited on a line to pick a lollipop that might give me the chance to win a book at the Simon Teen booth. I was at a corner of the line and there was a very friendly person working at the booth who informed me that one of the books was Jenn Bennett's newest release! I wasn't lucky enough to pick a lollipop that corresponded to The Lady Rogue, but I was able to trade a book I had picked up but wasn't interested in for it and I'm so very happy!
Malka was entrusted with the sign at Simon Teen for several minutes and made sure she got a picture. 
The first 4 books I got at BookCon
I also was able to meet Sam from Thoughts on Tomes and give her some s'mores flavored snacks I discovered while studying for finals. (S'mores flavored popcorn is delicious!) I was very excited that I was able to find her on the really crowded show floor! She was super sweet and this was definitely one of my highlights of BookCon.
I ended my day on a high note with the Romance Candy Crushes. This was a ticketed event, and I did not know that I had a ticket until Friday, 2 days before BookCon. I was very excited when I received the email! This event happened at the end of the day, and I knew it meant I was guaranteed books, but the structure of the event was a wonderful surprise.
Everyone who had a ticket was given a tote bag with 8 vouchers in it. There were about 15 romance authors each sitting at their own table with a book on display. You got to walk around and pick which book you wanted in exchange for a voucher. The book was then signed and you could take candy and bookmarks as well! I went for a mix of authors and books I had heard of before like The Wedding Date and The Friend Zone, and some others that just looked or sounded like something I'd like. All of these authors were so sweet and I'm so glad I ended off the day with this event!
My haul from Romance Candy Crushes. All of these books are signed
(If you notice that I only have 6 books listed instead of 8, this is because I could not stand or walk anymore after I got my 6th book. I went and sat outside the event and gave my remaining vouchers to my friend since I would have been getting her books with my last 2 vouchers anyways.)
Chana: When I was planning for BookCon I didn't have much of a plan. And that was okay. There weren't any books that I was vying to get, so I was able to chill a bit, wander around, and wait in any lines that struck my fancy. There were a lot of lines. I definitely said, "What is this a line for?" at least 15 times throughout the day.
I met SO MANY awesome people, it was crazy. Every line brought a new friend, seriously guys if you ever see me in a line for anything, hmu, because talking in lines is my new favorite thing. Even if it's a line at the supermarket. I'm down.
One of my highlights happened in the last 3 minutes of BookCon, I was wandering around the floor, just trying to find a good place to exit and then I found the cutest candle vendor ever!! Waxspurts Candle Co's adorable booth was right near the exit, and they were the absolute sweetest, I bought a Slytherin Common Room wax melt, because House pride all the way.
Book Haul: 
And there you have it! That was out BookCon experience in all its many facets! We had a great time and hope to go back next year! Thanks for reading through our really long post!
What book events do you like going to? Which of these books are you most excited about? Do you like talking to people on line?