Welcome to February's edition of Debate It. You heard correctly! Since it was such a big hit last month, from now on we're making Debate It a monthly post. Feel free to suggest topics for future months, but this month's topic is…synopses! Are they completely necessary? Do they give away the plot of the book? Do we like it when the whole synopsis is just vague quotes from different people's review?  Welp, you're about to find out our thoughts.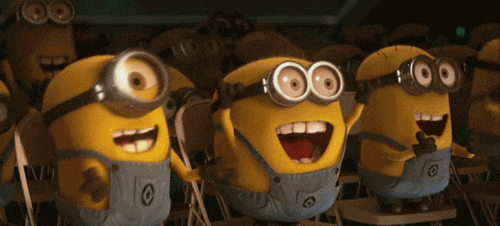 Malka: Synopses may be misleading at times, but they're a great place to start your research on whether or not a book is for you. Say you come across a book in a tag while blog hopping. You may not know much about the book after reading the post. You think it's for you but you're not sure. To really know you go and look at the synopsis. Cute fluffy romance? Check! Group of friends? Check? Plague of unicorn-rhino hybrids that perform a capella while performing murders? WAIT! WHAT? That's not exactly my thing. But how else would you know if you didn't read through the synopsis?
Chana: I can summarize my argument for this Debate It in two simple points.
I am lazy.

I am shallow.
Allow me to elaborate. When I am strolling around the bookstore, I don't pick up any random book and flip it around to look at the synopsis. I pick it up to admire the cover, and if it's a hardcover I might even flip off the dust jacket in order to see if it's pretty inside and out. I really like pretty things and shiny things (yes, I am part magpie), so when I see a book that's a combination of the two, I pick it up immediately! No further research is necessary.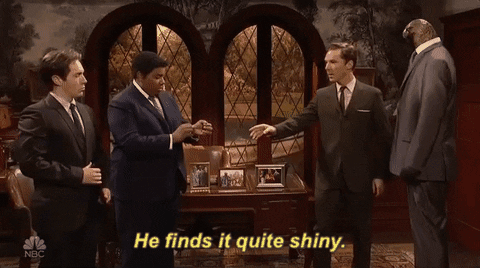 Also, I happen to be super picky when it comes to books if I read the synopsis. The simplest things could set me off, for a time I wouldn't read books with female main characters because I had one bad experience where a female main character was especially ditzy. So for me, if I read the synopsis I may very well decide not to read the book when in truth I really would have enjoyed the book. As for the lazy part, it takes much too much work to research a book before reading it, I'd rather just pick it up and get to it.
Malka: Firstly, there are some of us who are not magpies. There are also some of us who have been badly burned by pretty books with zero content on the inside. And by some of us, I'm of course referring to myself. The few times that I have bought a book "because it's pretty" without reading the synopsis, or even just by skimming the synopsis I haven't enjoyed the book. I also have a lot of topics I refuse to read about. Like I cannot handle books that start off on a depressing note and only get sadder. So when I read a synopsis about a girl whose friend just committed suicide, and whose parents are abusive, and she's also homeless, I turn to look for another book to buy. I know I'll hear lots of hype for this book once everyone reads it and their hearts get ripped out, but I want to read books that keep my heart intact, thank you very much.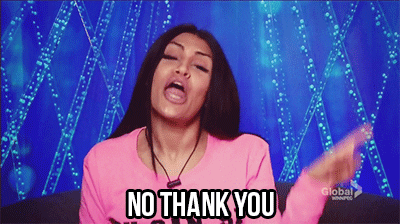 Chana: I totally get that, and that is one issue I have with not reading synopses. Especially since I often just read a book if I see that a lot of people have been posting about it somewhere. I'll have absolutely no clue what it's about and be shocked several chapters in, with a very I did not sign up for this attitude. The real problem I have with synopsis though is that very very very often they tend to spoil the book. Just this past week I was reading a book where there was supposed to be a whole big reveal at the end about who the character actually was, and in the synopsis, it casually ruined the big reveal! The whole point of the book was this reveal and they just spoiled it before I even read the book! I understand that it might be difficult to write a synopsis without spoiling a few points, but it will never not be frustrating. I've also come to the conclusion that if while in the middle of reading a book I get confused and have to cave and read the synopsis-not that great of a book. I believe this because the synopsis is supposed to supplement the book, it's not supposed to be my guide while I'm reading it, it's just supposed to pique interest. My solution to avoid the spoilers is to just not read what it's about. I just take suggestions and start reading. Yes, I am often times shocked by what's in the book because I definitely wasn't expecting it, but this has also opened me up to experiencing many genres and books that I wouldn't normally read.
Malka: That is a valid point. Spoilers are the worst. I've complained about it myself in this post. And it's a betrayal when it comes from the synopses. But that's not the only way you can get spoiled. And it's also an issue that publishers really need to start recognizing. But there are many times where I just want more info about a book, and in order to do that, I need to find a synopsis. I prefer the one that will appear on the dust jacket because many times other people paraphrase their mini-synopses from that. I want to see the original, so I go straight to the source. I guess it just comes down to how you approach books. I only read synopses of books that intrigue me, or that I want to know more about. I don't read the synopsis of every book I hear about. (Which at times leads to me being surprised when reading reviews of books I don't plan on reading.) For me, synopses are important to get a better understanding of what s book has to offer. But I guess some others, (like my magpie friend) prefer the element of surprise, whether that's good or bad.
Now it's your turn to share your opinion!
Do you read synopses? Why or why not?  Are you #teammalka or #teamchana in this edition of Debate It?