Most of the times when I see people talking about judging a book by its cover, they're talking about a cover buy. A book that they only picked up because of how pretty the cover was. But today I kind of want to talk about the opposite. I want to talk about books I've disregarded because of the cover!
Recently I made the realization that a lot of times when I'm reading a review, it's the first time that I've read the synopsis.  But what really struck me as strange was that usually, it wasn't the first time I had seen the book around. That's when I realized that I have been judging books by their cover and choosing not to read them without ever reading the synopsis.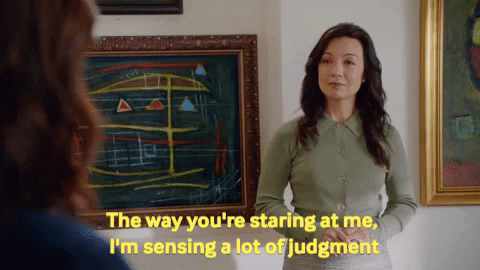 I think this is most apparent when you think about the books you see in a tag. You're most likely to comment about the ones you've read or the ones that you already want to read, regardless of how they got on your radar. I mostly am interested in new books in a tag when I like the cover. Sometimes a tag will generate interest in the book, but usually it's the more in-depth review that grabs people's attention. Which is interesting because we have been many discussions, including my own, about how difficult reviewing is and how they're not the most appreciated posts on people's blogs.
But apparently, reviews are necessary, more necessary than we might realize. Publishers know what they're talking about when they ask for a review. It's the easiest way for people to know whether or not this is a book for them. People need more information, not just the cover.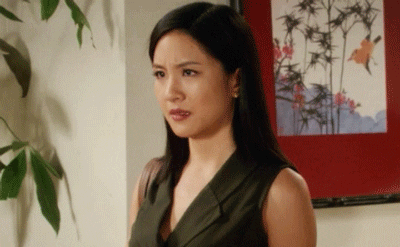 Me when I see a book I haven't seen before in a tag
And this kind of makes sense. I know that for myself when I see a dark cover I assume that the book is a fantasy and I will lose interest. But sometimes I then read the synopsis and discover that, Hey! It might still be a fantasy, but I'm actually interested in this fantasy! Or I read the synopsis and it turns out not to be a fantasy after all! Or there's something about the synopsis that draws my attention more than the cover. I've already discussed how important synopses are to me, but I didn't realize that I use covers to make a judgment on whether I should bother to even read the synopsis until recently.
And I know that cover judging is used in marketing. Take for example the new trend in illustrated romance novel covers.  Plenty of people who do not generally read romance have read The Kiss Quotient and Red, White, & Royal Blue. I believe this is because people were judging by the cover. They don't see any shirtless men on the cover and assume that it's either not a romance, or not a "trashy" romance.
When a pretty cover has you trying a genre you weren't expecting
I myself believed that Red, White, & Royal Blue was a YA novel up until the day I bought it. I couldn't find it in the YA section and was texting Chana all about my search, when she corrected my assumption. I was more than happy to hear that it was a romance, but I think part of the reason I thought it was YA was because of the cover, and how it got marketed because of said cover. More people were willing to take a chance on a new genre because they were misled by a cover. But in this case that misleading cover was actually a good thing because many people discovered a new book in a genre they would have otherwise dismissed!
So I'm curious. I know many of us have fallen prey to a cover buy, but have any of you ever judged the book by its cover in this manner as well?
Have you ever ignored a book, then read its synopsis and became interested? Have you ever thought a book was a different genre because of the cover?