Happy July 4th everyone! It has been one fateful year since we posted our first post on this baby blog of ours! You may be expecting us to look back at all our accomplishments over the past year in this post, and see how much we've grown. Which sure. We're going to do that. But we're also going to make fun of our past selves and point and laugh at all our mistakes and mishaps. And of course, there will be a giveaway at the end for all of you wonderful people who have made this past year so much fun!
Honestly, we look back at our first few posts and cringe. We somehow thought it would be a good idea to have full posts in really bright colors that hurt the eye to make it easy to differentiate which posts were Malka's vs Chana's. We thankfully realized this was a terrible idea pretty early on, and eventually, Chana made beautiful footers to help clear things up without the need for sunglasses.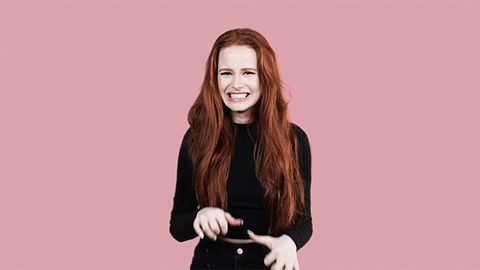 When we see our old posts
It took us a while to slowly make the changes we wanted. (Can you believe Malka figured out how to add the Read More portion you see if you're subscribed my email, just last month?) Our blog isn't perfect yet, but we'd have a lot further to go if there weren't so many wonderful posts out there guiding and teaching us all the tips and tricks we were looking for. So this post is going to be a compilation of all the things we've learned and all the wonderful people that helped teach us something along the way.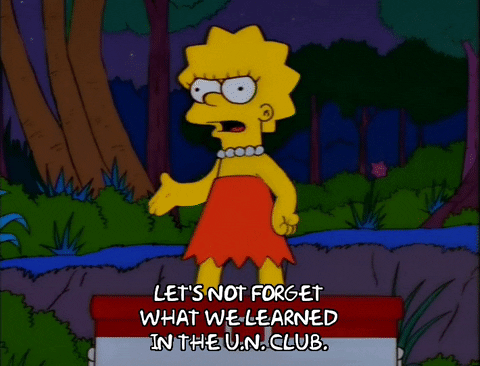 To start with, one of the most important posts we ever came across, was this one that Karlita @ Tale Out Loud did. She goes through the basic HTML that's helpful to know as a blogger. It was the first "How To" post that we came across, and we're forever grateful for the changes we learned how to make by reading it!
We also started out with a blog that was not as pretty as the one you're looking at right now. We learned so much about design from Kat @ Novels and Waffles throughout her Blogiful event this past February. One of the posts that particularly stands out to us is this one on how Kat makes her graphics that enabled us to slowly start adding in graphics of our very own!
Then once we knew how to format our blog a bit better, we moved on to figuring out the how-to's of requesting books. The first thing we made sure to do was to have a review policy in place. Reading Cassandra @ The Bibliophagist's post about how to write a review policy prompted us to look at various different bloggers' policies and eventually craft our own!
Once we had that in place we started taking notice of posts that were about acquiring books, both physically and as e-arcs. Malka was already familiar with NetGalley, but Edelweiss was a confusing mess! Hamad @ The Book Prescription helped clear things up with is this wonderful guide!
And lastly, Kaleena @ Reader Voracious has a wonderful breakdown of not only how to email publishers for ARCs, but how to respond to review requests as well! She also links up to several other wonderful posts on the topic that you should definitely check out as well. 
We also wanted to touch upon some older posts of ours, back when there was barely anyone to see what we posted! We've had lots of fun writing these posts and figured that now is the perfect time to re-share them with you all! 
We're only sharing three, so as not to overwhelm you, but we have a much larger backlist for you to check out if you're interested! Please excuse any old formatting from when we were baby bloggers and had no clue what we were doing!
Top Ten Ways to Convince People to Read Your Favorite Book
Mispronouncing Words: A Bookworm Story
Now comes the part you've been waiting for! The giveaway! This is actually one of two giveaways we're doing! Since we started our Instagram on this very same day, we have a separate giveaway going on there! What's even better is that you get an extra entry on our blog giveaway for following our Insta, and you get an extra entry on our Insta giveaway for following our blog!
The blog giveaway will be open for two weeks to accommodate bloggers like us, who are always super behind on blog-hopping! Thank you for welcoming us into the blogging community and good luck with the giveaway!
What are some of the things that you learned on your blogging journey? Any posts that were particularly helpful to you?