We've had this blog for a little over a year now (cue freakout, also if you haven't entered yet, two more days to enter our giveaway), so I think that it's about time for a Harry Potter-themed post. We wouldn't want people to start thinking that we didn't like Harry Potter or something horrible like that.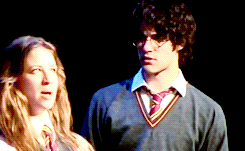 Me realizing we do not have a singular post discussing Harry Potter on the blog
For today's post, I've decided to talk about the best part of Harry Potter, the Slytherins! Or more accurately, the Hogwarts houses in general. When I first read the books I was but a child, and for me, the houses seemed to be divided into four categories, the good guys, the bad guys, the smart guys, and those other guys. After growing old, acquiring wisdom, and finishing the series, I've learned that it's about a lot more than that. Especially since after taking the Pottermore house test several times I found out that I would be placed with the bad guys.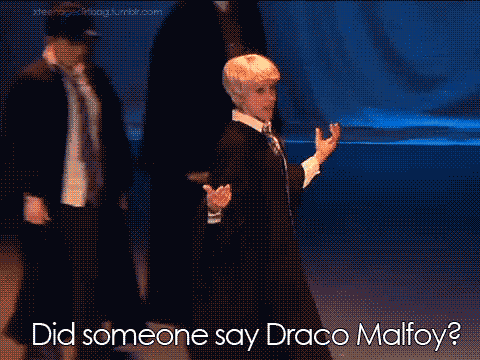 One amazing thing about Harry Potter is the fandom. There are so many headcanons and AU's and theories out there that have fleshed out the series in ways that most people couldn't even imagine. A way that the fandom achieved this was through the Hogwarts houses. The good guys turned into the house of people who are courageous and brave, the bad guys became ambitious and resourceful, the smart guys became creative and intelligent, and the other guys became hardworking and loyal. Obviously, a lot of the traits and characteristics of the houses come directly from the book, but the fact that people cared so much to figure out what house they would be placed into helped turn what could have been stereotypical place-tags into something that holds meaning for people all over the world.

At this point, I would say that more people take stock in what peoples Hogwarts houses are rather than their astrological sign (or that could just be me), since by finding out what house someone identifies with, you automatically know loads about them. As I mentioned, I'm a Slytherin, and as a proud Slytherin, I've decided to list some of my favorite things about being a Slytherin, with some book characters for reference that have these particular traits. 
**Disclaimer, these are purely my interpretations of these character's Hogwarts houses**
Resourceful
AIDAN: The Illuminae Files
Wait Chana! You say. You can't sort an AI into a Hogwarts house! Well, actually I can. My blog, my rules. AIDAN is probably the most resourceful thing in the galaxies, solving problems like it's nobodies business, using cold-hard logic to prioritize in tough situations, AIDAN's an all-around cold-blooded sentient piece of hardware.
Cunning
Locke Lamora: The Lies of Locke Lamora
When I think cunning I think con-artist, and there's no greater con-artist than Locke Lamora. Quickwitted and always ready with a comeback or a backup plan, Locke is as Slytherin as they come. He lives for the art of stealing and his elaborate plans always have him one step ahead of everybody else.  
Determined
Jules: Genuine Fraud
My interpretation of this trait is someone who just keeps going for it, no matter what the stakes or costs. When most people may think it's over, a determined Slytherin will just keep marching on forward and fighting for what they want. I believe that Jules from Genuine Fraud kind of encapsulates this trait? She's determined, ruthless, and a bit one track minded, but there's no denying that she's a Slytherin.
 Ambitious 
Zoya: Shadow and Bone Trilogy/King of Scars
To me, someone who's ambitious is someone who doesn't care who they need to step on in order to get to the top. When I was brainstorming a character that could fit this trait, the first one to come to mind was Zoya. I mostly saw this in King of Scars, but it's also pretty apparent in the Shadow and Bone Trilogy. Zoya always wants to be on top, and she'll try her best to get as close to whichever person can put her there. From the Darkling to Nikolai, she's always got her goals set super high, and she's not scared to reach for them.
That's enough Slytherin pride for today. Just kidding, there's no such thing as enough Slytherin pride. I quite obviously love all things Harry Potter and had an absolute blast writing this post. I would love to try and do this sort of thing for other houses in the future, but I guess we'll see where it takes us.
What are some characters you think exemplify the Slytherin house traits? What house are you and what characters would you sort there with you?