Hello, hello! It's the end of the year (finally), so we're here here to talk about how successful we were at our 2020 goals, to make our goals for 2021, and to discuss how blogging went for us this year. Our end of the year wrap up for bookish content will be coming later in January, once we've finished reading and compiling our stats and lists and such!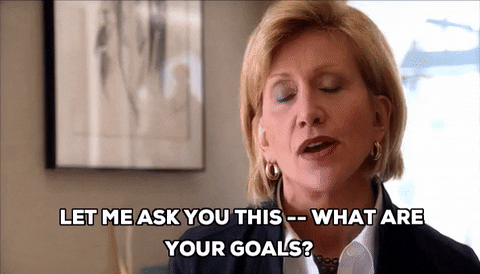 Some 2020 Blogging Stats and Highlights:
This is our 77th post this year! Slightly less than last year but we're still super proud of how much we managed to write given the circumstances (pandemic and all).
Participated in 3 blog tours!
Reached 715 blog followers!
Won a blogging award for best discussion posts!
How We Did on 2020 Goals:
Overall:
We participated in the Discussion Challenge, and even though we didn't set a specific goal, we killed it! We posted at least one discussion every month, which is crazy since last year we went 3 whole months with no posts! So YAY for breaking that curse! In total, we posted 39 discussion posts, which means that a little over half of our posts were us talking about our opinions on some topic or another!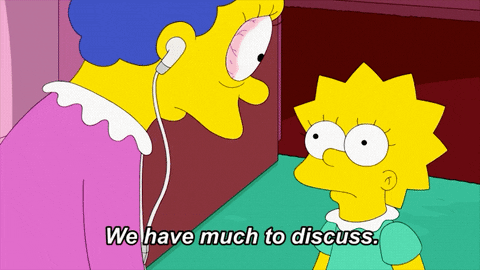 We also wanted to be more relaxed in our approach to blogging, and we were! If we couldn't post for a while, or were too busy to blog hop, we cut ourselves some slack, and it kept us from burning out this year.
Malka:
I set my reading challenge to 50 books to start with, and I'm proud to say that I reached that goal. My stretch goal was 100 books, but that just didn't work out this year. I'm a bit disappointed, but I know that this was a challenging year, and that reading over 85 books is impressive for a full time, stressed out, engineering student.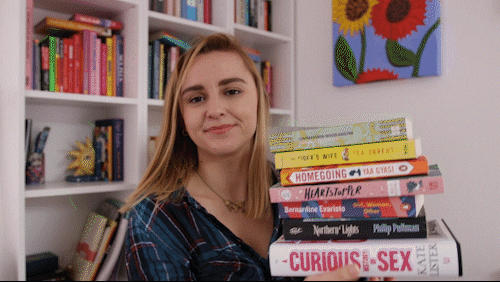 My next goal was with regards to my physical TBR. And what a mess of a goal this one is to figure out. I apparently only had 22 unread books in the beginning of 2020, and I wanted to read half of those this past year. But the problem is that I didn't record which books were the ones I owned pre-2020. And then the pandemic happened and I started purchasing 3-6 books a month, and keeping track became impossible. I now own 40 unread books. 44 of the books I read this year were books that I owned at some point. (Some I purchased after reading them. Some I unhauled or will be unhauling.) Not all of those books were on my TBR pre-2020, but I still think it shows that I prioritize books I own, and so I'm gonna consider this a win.
I have a similar problem when it comes to my physical ARC goals, where I said I owned 8 ARCs and wanted to read 4. In reality, I owned more than 8 ARCs, but I didn't think I'd read some of them, so I didn't include them in my count. Then I ended up reading those ARCs, and not reading most of the 8 I had in mind. Yeah, I know. I can't stick to a TBR for the life of me, no matter how informal. Anywho, I'm once again considering this a win, because I read more than 4 physical ARCs this year.
My last goal was to get the 50 reviews badge on NetGalley. And technically, I didn't reach this goal, since I only posted 49 reviews. HOWEVER, I have already written my review for a 2021 release, I just haven't published it yet because the book comes out in March. So technically I've written 50 reviews for NetGalley, I just don't have the badge yet. I'm counting it because I know that I'll have the badge by March! (Actually earlier, because I have reviews that are coming out in January and February before that pre-written review, but my point is that I wrote my 50th review in 2020).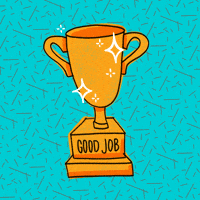 Chana:
Okay so starting with my reading challenge let's just say LOL. I set it to 200 again but I ended up lowering it 3 different times throughout the year. At the end of 2020 it's been reset to 150 books! And yayy I met my revised goal! (Although I do feel like I cheated a bit since I just changed my goal? But whatevs). In the end I read 162 books in 2020, and I'm pretty proud of it because my 2020 reading has been verryyy inconsistent.
Another goal of mine was to be more active on Twitter and make more friends and…meh? Kind of? I think I was more active for a bit but then I kind of went AWOL again, but I do think that I made some more/got closer with some blogging friends this year (ILY all).
Lastly I had a goal to make our blog prettier, and thanks to the help of Kat, it hath been done! So a big check mark on that.
Bookish Goals:
Malka:
This year I'm just going for it. I want to read 100 books. Yes, my Goodreads goal will first be set to 50 so I don't get stressed out, but I'm putting it in writing that I want to read 100 books. And I even have a plan to accomplish this! I plan on starting off 2021 by reading a whole slew of graphic novels in January so that once my killer semester starts up, I'll know that I already read a whole bunch of books, and won't have to worry about falling behind!
I also want to read more diversely. I first started taking notice of what kinds of diverse books I read after the Black Lives Matter movement this year, which honestly it's ridiculous that it took me that long. But while I noticed an improvement in my diverse reading, I want a concrete goal this year. So, I want 75% of the books I read to be diverse in some fashion, whether that's in terms of race, sexuality, disability, mental health, location or something else. Whatever it is, I don't want to be reading only white, Eurocentric stories this year. I have a plan for keeping track of this goal which I'll talk about a bit later. (It involves spreadsheets!)
My next goal is a fun and hopefully interactive one! I recently purchased a set of TBR cards made by Jesse @ Bowties & Books and I'm super excited to use them! These cards contain over 50 prompts to help you pick fun, diverse books each month. My goal is to use these cards, but I'm not quite sure in what capacity. Right now I'm thinking of picking a few cards each month, and choosing one or two of the ones I pick to focus on each month. I might let my Instagram followers vote on stories to help me pick one card each month, so if you're not already following us there, you should!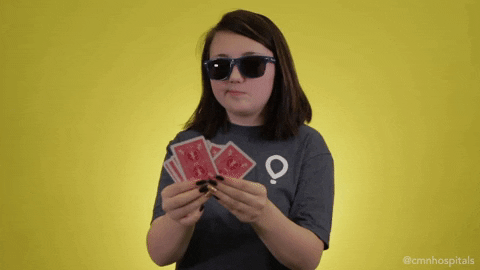 And lastly, like last year, I want to get rid of my backlist TBR. Like I mentioned, I have a plan this year, and from the 40 that I owned before 2021, I would like to read (or unhaul) 20. I don't mind it at the end of the year I still have 40 books on my physical TBR, but I want there to be more new books on my physical TBR than books I've had for ages and that remain unread.
Chana:
Learning my lesson from last year, let's say that my 2021 reading goal is 150 this time! No need to be overzealous.
Blogging goals
Overall:
We also are once again trying to have a relaxed approach to blogging. While that means that we might not be as active in terms of how much we post or blog hop, it's important to us to put our mental health first.
We'll of course be joining the Book Blog Discussion Challenge hosted by Shannon @ It Starts at Midnight and Nicole @ Feed Your Fiction Addiction! We absolutely love participating in this challenge, and since we tend to write lots of discussions, this is a low pressure challenge for us!
Our last overall goal is to make more Bookshop lists to share with all of you. We wrote a whole post about how we're now Bookshop affiliates, and make a small commission from every book you purchase through one of our links, but we haven't really made any more lists since. Hopefully that will change in 2021!
Malka:
This is going to shock people, but I really want to write 12 reviews this year. Hopefully this means one review a month, but if I write no reviews one month, and 2 reviews another, that's fine with me. I think writing reviews consistently will help me figure out how I personally like to write my reviews, which is something I've struggled with in the past. (Also I already have 4 reviews planned at the time of writing this post, so I'm already prepared for the first few reviews.)
I also want to develop more connections with different publishers, and be braver about emailing when there's a book I think I'll enjoy.
Chana:
It would be really cool to be able to reach 1000 blog followers in 2021? But like no sweat if not since I'm personally really happy with where we're at right now. I also have a bunch of blog post ideas that I've been putting off for ages now (because they require extra work) but I would love to write them in 2021!
Also review wise, I've realized that I like my reviews better when they're about a book that I'm passionate about rather than when I'm just writing it for a publisher/NetGalley. So, I'm going to try and write more reviews for books I loved instead of just for books I need to review!
How we're keeping track of goals:
Malka:
Now comes the fun part for me! Besides for using Goodreads and The Storygraph to keep track of the books I read and to generate some useful stats for me, I'm going to be using a really detailed spreadsheet to keep track of my goals!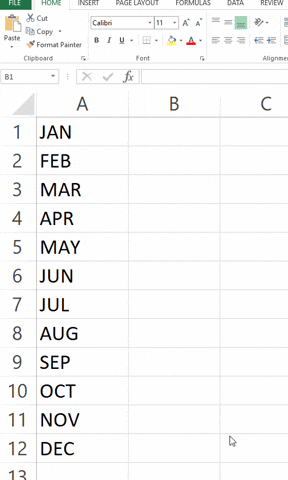 I use Kal @ Reader Voracious's template, but I modified the spreadsheet so that it will be easy to track my specific goals.
For example, I put all the books I have on my TBR into the "Owned Books" sheet, and I set up a table to automatically count every time I read one of those 40 books. I added categories to keep track of the books I read with diverse representation, with columns to just answer "yes" or "no" and a separate column to list the representation, if there is any.
I had so much fun personalizing this spreadsheet to best track my goals, that I want to offer my help to anyone who wants to use a spreadsheet, but doesn't want to take all the time setting one up to suit their goals. Feel free to reach out to me to help you spread up your own spreadsheet! I absolutely love playing around with Excel, so for me it would be a fun activity to do over my winter break!
What are some of your goals for 2021? How did you do on your 2020 goals? Do you use spreadsheets too? What challenges are you taking part in this year?