Hello, friends! If you've been around here for a while, then you know that I'm a big mood reader. And with that comes my inability to stick to a TBR. This post is probably the closest I will ever get to a TBR, but as you'll soon see, my expectations are quite low! I was inspired to write this post after seeing Marie talk about the 10 Backlist YA Books she wants to read this year. (She included Sick Kids in Love, so you know it's an amazing list!) Anyways, reading that post reminded me that there are quite a few books that I want to prioritize this year as well, so I decided to make a list of my own!
Now, I want to make a few disclaimers about these books and my intention with this post. The books that I've listed will help me achieve some of the goals that I've set for myself this year. I wanted to read 20 books off my TBR that I owned before 2021, and 8 out of 10 books fit that criteria. Several of these books feature POC or LGBTQ+ characters, which will ensure that I'm reading more diversely. But the genres are also pretty different from what I tend to read. There's only one romance on my list, which I put on here so that looking at all these books wouldn't be as scary. Because at least I know I'll read one book off this list if nothing else! But there are a lot of fantasy books, a classic, and some more intense contemporaries than I tend to pick up. There are also quite a few books that have very few ratings on Goodreads or are indie titles.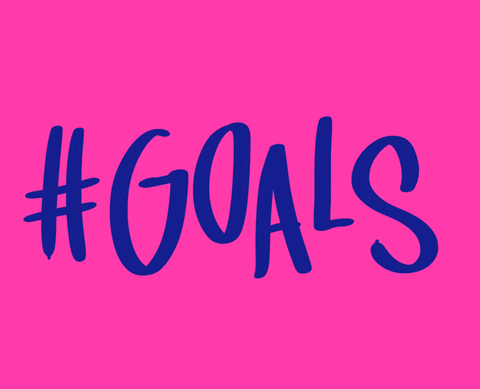 But making this list was the easy part. Reading these books will be harder. TBRs can make me stressed out, and I don't like feeling stressed out about my reading. That's why I've decided that when I look back at this list at the end of the year, having read FIVE of the ten will be a win. The reason for that is because like I mentioned, these books all either push me a little bit out of my comfort zone, or help me achieve a goal I've already set. So there's no way to read 5 books from this list and not have read at least one or two books that otherwise wouldn't have been prioritized.
On top of that, I thought it would be fun to read these books with people! I'm going to leave a Bookshop list with all the books I'll be mentioning, and if you'd like to buddy read one of these books with me just leave a comment or DM me on Instagram!
I also want to mention that for at least half of these books I've already started them at some point in 2020, and put each of them down for one reason or another. Usually because school became overwhelming and I went back to my comfort genres, or because my mood suddenly changed at some point. But the fact that they're on this list means they hooked me enough that I want to read them at some point this year!
These barely started books calling to me
These covers all link to Goodreads because I won't be giving any synopses, just telling you why I think I'll get to them this year! And now, without further ado, let's get into the books I want to read and why I want to read them!
1 . The Starless Sea
Not every book on this list is in a deliberate order, but I knew that this book had to be number one. When everyone was reading this book I kept hearing how lyrical and beautiful the writing was. And that is basically my reason for wanting to read this one. I just have this feeling that I'm going to love it, and the only way to find out if that's true is to read it!
---
2. Patron Saints of Nothing
This one is particularly high on my list because of the fact that I bought this because of several recommendations, and then I just….. never actually read the book. And what frustrates me is that I want to! My brain is just never in the mood at the right time. Like it's great that you think that now is a good time to pick this book up, brain. But keep in mind that you need to read and review this ARC by next week, and you're also in middle of 7 other books. Now's not the best time to start another book!
---
3. Opposite of Always
I read the first few pages of this book back in 2020 and was hooked! Honestly, if I weren't already in middle of so many books at the moment, I could see this being a book I picked up this week. Let's just hope this mood lasts after I finish at least half of my current reads! (I'm reading so many books right now that I've decided not to start any new ones until I finish a few first).
---
4. The House In the Cerulean Sea
I saw this book on so many favorites of the year lists, that I just had to get myself a copy! It seems so whimsical and fun, and I've heard that it's cute, which makes me even more excited to read it! The reason this is on this list is because it still isn't my usual genre, but I think that this book has a pretty good chance of ending up read by the end of the year! Let's hope so!
---
5. A River of Royal Blood
This is one of the ones that I started, and then finals happened. And then it took me a few weeks to recover from finals. And now I'm in middle of too many books. But I have several backlist ARCs on my physical TBR and this is one of them. It's also the backlist ARC that is holding my interest the most at the moment, which is why it's on this list. And who knows, the sequel comes out this year, so maybe if I like this book enough I'll pick the sequel up shortly after! And since it's a duology that'll mean I'll have completed a series!
---
6. Crazy Cupid Love
Is this one cheating? I may have already started this book. But to be fair, I start lots of books and then never finish them, to the point where when I pick them up next I have to start from page one again. So since I'm not far enough into this book to make it safe from being put down indefinitely as I get sidetracked by the 12 other books I'm reading (only a minor exaggeration) it's going on this list. Plus, if I do manage to finish it this month, it will motivate me for future months!
---
7. Frankenstein
This is the only classic on this list, and I specifically picked one that is pretty short, but is also one that I'm excited for. I've been wanting to read Frankenstein for a while now, and thought I might get around to it during spooky season, but alas, school got in the way. But I'm making it my mission to read at least one classic at some point this year, and chances are I'll be reading this one!
---
8. Heroine Complex
This is another one that I started and then put down. But I was very much enjoying myself. It contains over the top humor which I tend to enjoy in books, and so I was having a grand old time. I even forgot why I put this one down in the first place. I think that the next time I want something light that isn't a contemporary, this is the book I'll pick up! Plus, this is signed by the author, and she was such a sweetheart when I met her!
---
9. The Crescent Stone
This one is definitely the one most out of my comfort zone. It's a fantasy that I have never seen anyone else talk about. I picked it up at BookCon a few years ago, and for some reason I've wanted to try it out recently. I haven't started it before, and I barely know what the plot is, which leads me to think that I'm just loving the purple blue ombre on the cover, and that's what's making me so intrigued. Or maybe I just want to finally know what this book is about!
---
10. Queen Move
This is the sole romance I put on this list and I'd like a round of applause for my self-restraint. I've been reaching for some more indie titles in the past few months and this one came highly recommended! It's mainly here on this list so that I will definitely have read at least one of these books by the end of the year, since chances are I'll pick this book up in February or March!
---
And there you have all 10 books that I hope to prioritize this year! I'd love to hear your thoughts on any of these books! And I'd also love to know which books you want to prioritize in 2021! Let's chat in the comments!
---
This post contains an affiliate link to Bookshop. Purchasing items from this link will provide us with a small commission at no additional cost to you.
Have you read any of these books? Do you want to read any of these books? Which books do you want to prioritize in 2021?