You may have noticed that we disappeared for 3 months without warning, and then returned midway through January as if no time had passed. Or maybe you didn't! But either way, that happened, which means that we never got a chance to fill you in with what happened while we were gone or let you know about what our highlights of 2019 were. This wrap up is combined with our 2020 goals since both posts able goal oriented and would be pretty similar, if posted separately. So this may be a little late, but it's time for our official 2019 wrap up!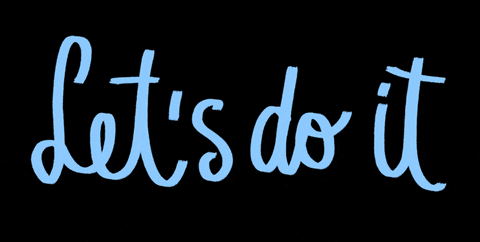 Even though we did disappear for 3 months this year, we feel like we accomplished so much! Looking back at the goals we set last January it seems like we managed to meet a bunch of them. If you've read our update halfway through the year, you've heard about these goals, and since we were gone for so much of the second half of the year, not much has changed in this section.
❌ Post at least once/twice a month 
✅ Participate in the 2019 Discussion Challenge
✅ Connect with more bloggers
✅ Write more reviews
I ended up posting 14 reviews on the blog in 2019, which is quite a lot more than the 5 from 2018, so I'd consider this a goal well met!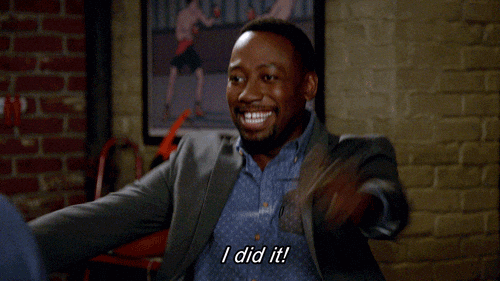 ✅ Read 200 books
✅ Read 100 books
I made my original goal 50 books, with my ultimate goal of 100, and I managed to get there!
✅ Focus more on discussions and tags
✅ Reach 90% feedback ratio on NetGalley
I think this is the one I'm proudest of. I'm now at the point where I could request a few books and not have to worry that my ratio will sink from 90% to 75%.
❌ Finish all books from BookCon 2017 & 2018 
I made a lot of progress on this goal, but I didn't complete it. At the end of 2019, I had a combined total of 5 unread books from this TBR.
🌺 Published 85 posts! (Even with a 3 month hiatus)
🌺 Participated in 2 blog tours
🌺 Reached 330 blog followers! (We love you all!)
🌺 Malka participated in Shattering Stigmas instead of just reading the posts like she has in previous years. Since we were on hiatus at the time, we didn't mention it much, but Malka's really proud of what she shared, and you can read her post here. 
When I was looking through my Goodreads to try and pick my top three reads of the year, I realized that I read a lot of books that I really enjoyed!
As you may see from the lovely pie chart, a huge portion of what I read (76 whole books!) got a 5-star rating! This just means that it was very very hard for me to decide what my top three books of the year would be. But after much deliberation, I eventually settled on these three.
Out of the 117 books I read in 2019, only 24 of them were 5 stars, and 7 of those 24 were rereads with unchanged ratings. I read a lot of 4 star books this year, so it wasn't like I didn't enjoy most of the books I read in 2019, but the pickings for favorite were slim.
My first favorite is Red, White, & Royal Blue, and if you have followed this blog in 2019, you're aware of how much I adore this book. It's cute! It's fluffy! It's complex! It's the perfect romance, and the hype you've heard is real. Part of how I gauge a favorite is by how much I want to reread a book, and I've found myself rereading scenes and random chapters ever since I originally finished reading it, so this book was a no-brainer favorite.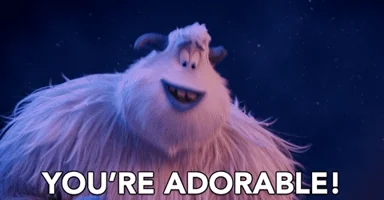 Me whenever I talk about Red, White, & Royal Blue
Little Fires Everywhere actually took me by surprise. I was looking over the books I read in 2019 to remind myself of what I read, and I kept finding myself drawn to Little Fires Everywhere. This is a book that's a favorite because of how much it stuck with me. It's very rare that I remember a book months after I've finished reading it, but this one stood the test of time because of how complex and captivating it was.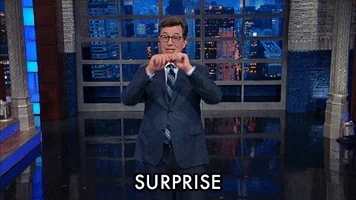 The last book on this list came as no surprise to me, but might be surprising to you! I read this book while we were on hiatus, and won't shut up about how much I loved ever since. And now that we're blogging again, you get to hear me talk about this book for the next few hundred years! (I'm kidding. Mostly.)  I plan on writing some sort of discussion/review mashup of this book because one paragraph isn't enough for me to gush about the fantastic chronic illness rep, amazing communication, sweet romance, and utter perfection that I discovered within this book. The fact that so few people have read this fantastic book genuinely makes me sad. I love it! Please read it!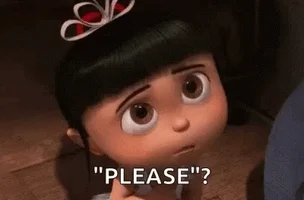 I chose these three books for most disappointing because they were all books that I was looking forward to/expecting better from, not really because of the ratings I gave them. I enjoyed all of Shaun David Hutchinson's other books, so The Past and Other Things That Should Stay Buried really disappointed me.
I was also super hyped up for There Will Come a Darkness and was kind of bummed when it didn't deliver on that. I'm not going to spare any words for The Music of What Happens, because then it'll just turn into a low-key rant.
After talking about all the books that made me so happy last year, it's time to talk about the ones that missed the mark for me. I know that a lot of people enjoyed the books I'm going to mention, but I had serious problems with all of them, resulting in either a 1 or 2 star rating.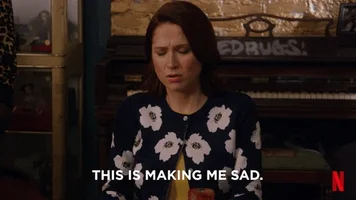 Me when I read these books
Five Feet Apart and 100 Days of Sunlight disappointed me for similar reasons. I don't have a detailed review of Five Feet Apart, but I do have one for 100 Days of Sunlight if you're interested. In general though, I thought the disability/illness rep wasn't very good, and inserted a lot of plot points related to disability/illness just for the drama. There are so many great books with disability rep out there (LIKE SICK KIDS IN LOVE) that I was kinda disappointed when Five Feet Apart won the Goodreads Choice Awards, since I didn't think it deserved all the attention.
Fix Her Up on the other hand was just filled with too much misogyny and toxic masculinity for me to handle. I have a review on Goodreads where I talk about how every male character in this book was the absolute worst, and frustrated me to no end. I didn't ship the romance, I considered DNFing the book multiple times, and I straight up didn't have a good time. It was a definite disappointment.
In a weird way, one of our goals is not to stress (just like last year). We also want to try to connect with even more bloggers! Our 2019 in blogging was so great because we made friends with so many awesome bloggers across the platform, so we want to keep that up as much as we can. But we've started to realize that each semester only gets more difficult, especially as we start heading towards finals time. So our goal is to post when we can, and not beat ourselves up when we have to take a break or can't keep up with blog hopping and commenting on blogs. I think based on our track record, it's safe to say that after September, we may be gone for a few months. So if our posting is sporadic, or we haven't visited your blog in a while understand that it's not you, it's us.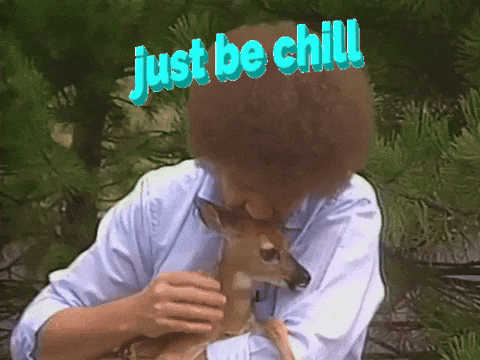 A summary of our 2020 blogging goals
In terms of challenges, the only one we plan on joining for now is the Discussion Challenge. In case you've never heard of this challenge before,  it's run by the super awesome Shannon @ It Starts at Midnight & Nicole @ Feed Your Fiction Addiction, and it's a challenge that encourages you to link up and check out bookish discussion posts. Since we love discussions and we had a wonderful time participating last year, we knew that we wanted to participate again this year. We're not setting a specific numeric goal because of our aforementioned chill attitude, but we definitely want to be active participants.
Reading wise, I set my goal for 200 again, since I managed to do it last year. But I've already fallen behind on my challenge so we'll see. I also want to make it a mini goal to try and work on blog design a little bit more, to make sure that our blog looks appealing to the eye and all that.
Me @ me about the blog
I also want to be more active on my twitter this year and make more friends! I'm terrible about tweeting and I don't really know how twitter works (I am secretly an old man) but I'm going to try my best!
I'm doing the same thing as last year in terms of my Goodreads challenge. Right now it's set to 50 books, but hopefully, if things go well, by the end of the year I'll have read 100 books.
I also have a goal regarding my physical TBR. Ideally, I want to get rid of all the books I have on there currently, and build an entirely new TBR. But I realize that's ambitious, and I want to make this a manageable goal. So out of the 22 books currently on my TBR shelf, I've decided that I'll consider this goal met if I've completed 11. Out of the 22 TBR books, 8 are ARCs, and I want to have read at least 4 of those by the end of 2020.
My last goal is once again a NetGalley goal. While I would love to say that I'll read my remaining backlist titles, I'm aware that probably won't happen. Instead, I'd like to get the 50 Book Reviews badge, since I only need to read and review 5 more books to get it!
What were your favorite books of 2019? What are your 2020 goals? What challenges are you participating in? Is this the year you conquer your TBR?