It's been a while since the two of us wrote a discussion post together, and we figured we were way overdue! So we decided it would be fun to discuss a topic that we always work on and post together: Tags!
One really fun part of blogging is answering different tags! These can range from tags that have questions that ask about you, the blogger, to tags that center on the books you've been reading. Or sometimes they're a mix of both! Many tags also have specific themes, like this one centered around baked goods, or this one that asks you Netflix related questions yet somehow manages to make it book related! But while tags are a lot of fun to do, there are some things that can make them difficult to answer, and that's what we're here to talk about today!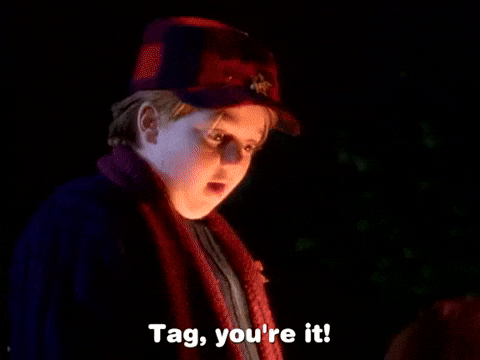 The first thing that we've noticed after doing many different tags, is that a lot of them ask similar questions. This makes sense of course in situations were you ask what someone is currently reading, since that usually changes from the time you do one tag to the next, but other common questions are more difficult to answer, especially when you don't want to be repetitive. Questions like "What's your favorite book?" or "Which book got you to love reading?" are pretty frequent in tags, but it's not simple to vary your answers to these questions. How many times have you seen Malka answer with Fangirl or Red, White, & Blue, because the tag we were currently answering asked a very similar question to the tag we did the time before that?
Now this isn't to say that it's bad to include those kinds of repetitive questions in a tag! Many times these questions are cleverly and creatively related to the tag's theme. But it certainly is more entertaining when a tag allows for new answers, even if it does take a bit more searching on Goodreads to find the perfect answer!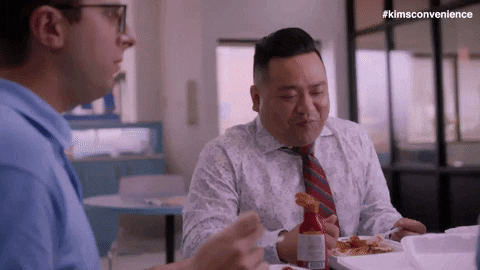 Tags are also really fun to read! Most of the time. Like we mentioned earlier tags come in so many different forms and themes! There are musical artist related tags, show related tags, time of year related tags, etc. So the possibilities are endless! Because of all these fun things, reading tags should be fun too, right? It seems like the perfect way to get more book recommendations, and learn a bit more about the reading tastes and preferences of your fellow bloggers! Unfortunately, there are a few things that stop that from happening. We like to call these the one word answer tags.
Say you're scrolling through a blog post, and yay! It's a tag themed to something you enjoy! You start scrolling some more, excited to see what the answers to the questions are, but wait! There's something missing. In reply to the tag prompt there is only a book title written out. Now you're left feeling forlorn, and a little lost. Why did the blogger choose to put this book down as an answer? This confusion follows you throughout the day. Permeating every small insignificant action. You try to make yourself a bowl of cereal, but while pouring the milk you freeze. You must have an answer. You need to know! This is the beginning of your descent into madness. You leave no stone unturned, but clarity is never found. You die alone, a life wasted.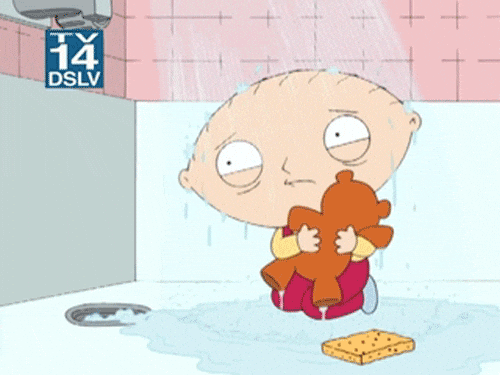 When a tag answer only has the book title
Anyways, if you're filling out a tag, let us know why you decided to choose a book for that answer! Tags are a great way for readers to get to know your bookish preferences and personality. If you just leave a book title or merely the cover of the book as your answer, it's kind of defeating the purpose of the tag.
We know that some bloggers do tags as a sort of "easy" post to just get out there, and there's nothing wrong with that. But adding a little blurb about why you chose a book, really adds a whole nother dimension to the post!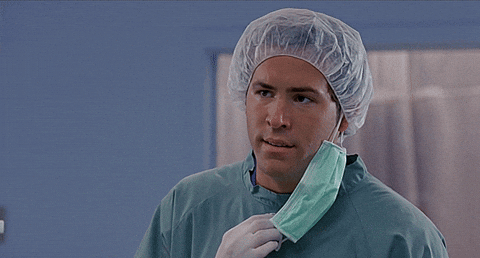 Another thing to consider with tags is the whole getting tagged and actually doing it thing. We love getting tagged! Unfortunately, we sometimes suck at actually doing them. If you've ever tagged us in a tag, we have that listed somewhere, and we have vague plans to do it in the future! So that's not really the problem. The problem comes with time-restricted tags. For example, the mid-year freakout tag. Is it past the mid-year mark? Yeah (thank goodness, OMG, please make this year end). Are we still going to do the mid year tag sometime this month? Uh, yeah! We love that tag! But that doesn't change the fact that we were tagged a few weeks ago, when it was actually the middle of the year!
However, on the flip side of this is tagging people! That moment when you're asked to tag 15 people is one of the most stressful situations we've come across! Have we sometimes put off answering a tag because we didn't know who to tag? Maaaaaybe. There's just so much to consider! Does that person answer tags? Did we already tag them last time? Have they done this tag already? Side note, if you like getting tagged, let us know in the comments! We will tag you in the future.
So there you have our thoughts on tags, both the good and the bad! If you've ever taken the time to create a tag, we're super impressed and hope that you take no offense to anything we mentioned! And if you've ever tagged us, thank you! Even if we haven't done it yet, we appreciate the fact that you're interested in hearing our answers!
Do you like answering tags? Do you want to get tagged more? What's your favorite tag question to answer?