Book: Boyfriend Material by Alexis Hall
Source: I received a copy from NetGalley and the publisher in exchange for an honest review.
Publisher: Sourcebooks Casablanca
Release Date: July 7th, 2020
Pages: 432
---
Trigger Warnings: Emotionally abusive parents, homophobia, betrayal of trust, mentions of disordered eating.
---
Goodreads // Amazon // Barnes & Noble // Book Depository // Indie
---
I need to start my review by saying that I was initially interested in this book because of the cover. There was something about it that drew me in and made me read the synopsis and I'm so glad that I did!
In case you did not know, this book follows Luc, whose rock star father abandoned him when he was a toddler. Unfortunately this means that Luc is constantly in the press because he's related to someone famous, and the papers have had quite a bit of fun questioning his life choices. In an effort to reform his image so that he won't get fired, Luc ends up pretending to date Oliver, a pretentious lawyer that seems to be Luc's complete opposite. And as is usual with fake dating, they might end up having feelings for one another that aren't quite fake which they then must navigate!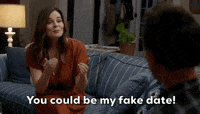 If you looked at the cover and were immediately smacked in the face with its British look, that's for a reason! This book is packed with delightful British humor (or should I say, humour)! I'll talk about it a little more when I talk about the fantastic characters, but this book had me hooked from the beginning from the humor alone!
But in case you just thought this book was filled with laughs, think again! Because this is one of the most complexly written romances I've read! Both main characters, Luc and Oliver, are fleshed out, three dimensional characters with different interests, behaviors, and struggles. there is such growth from two of them, and I loved the support system that they became for one another, while never falling into a codependent relationship. The two had their disagreements and their differences in opinions, but they both eventually came to understand that they were great both on their own and as a unit.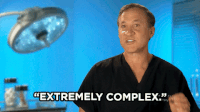 A description of both of the main characters
I think one of the aspects I liked about this book the most was that the characters, especially Luc, allowed themselves to be vulnerable with one another. There were many times where Luc wasn't quite ready to verbally discuss things, but that was okay because Oliver would give him a hug in order to show that he would be there for Luc whenever he was ready. That's what made this romance stand out to me. The relationship progressed in such wonderful small, subtle ways, but also in such big ways, and the mixture of the two made their relationship feel very natural. (As a side note, their relationship reminded me a lot of David and Patrick's relationship from Schitt's Creek, so if you like that show, I'd recommend this book!)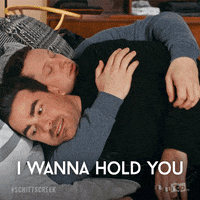 The familial relationships in this book were complex, and not always great, but both Luc and Oliver had amazing friends, and in Luc's case he also had a fantastic mother as well. But while were on the subject of side characters I love how each side character had a very distinct personality! Yes, they weren't as fleshed out as the main characters, but that was exactly the point! Each one of them were designed in a way to make you laugh because of the hijinks they got up to or the things they said. There's a completely oblivious colleague of Luc's who was my absolute favorite, and I also adored his best friend who initially set up the couple!
Except Luc's colleague is so oblivious he doesn't even know he's oblivious
There really was only one thing about this book that I didn't like, and it has to do with the ending so I'll be vague. What it sums up to is drama. I've mentioned close to one thousand times that I hate drama in books, and this book was no exception. As in many romances, some drama occurred near the end. I've grown accustomed to that, so I don't know how much I would have minded, if not for the fact that it made the ending feel really abrupt. I would have loved another chapter (or 5), or even just an epilogue. There was something missing for me about the last 30% of the book, which made me really sad because of how much I adored reading the first 70%.
4 Stars!
I'd definitely recommend this book for the characters and humor alone! I think that my issue is a personal one, and that if you like angst and drama you'll enjoy this one a bit more than I did. And while I know this is already getting recommended as a book similar to Red, White, & Royal Blue (which I totally get), this one is a lot less steamy, so if the steaminess of Red, White, & Royal Blue bothered you, but you loved everything else, definitely check this one out!
Have you read this book? Do you plan on reading it? What's the funniest book you read this year? Are you also in love with this cover?