Unfortunately, because of the current situation around the world many of us are holed in our homes right now. And what's the best thing to do when you're home and need a distraction from the outside world? Watch Netflix!
The Netflix Book Tag was created by A Darker Shade Of Whitney and we were tagged to answer all these creative questions by Siobhan @ Novelties quite a while ago because we never manage to do tags on time. But apparently the timing worked out because today we're not only answering the tag questions, we're also recommending some thing to watch on Netflix, since there isn't much else to do at the moment besides read and watch TV! We hope you enjoy, and as per usual, all covers link to Goodreads!
Recently Watched | The Last Book You Finished
Malka:
I just finished this one yesterday, even though I started it months ago. To be honest I had a lot of issues with it and was considering writing a whole review about why I disliked it. But then I saw it didn't have a lot of ratings, and felt weird writing a review when I haven't written one in a while, just to put down a book that already isn't getting much love.
Chana:
I finished this book 2 days ago and oh my gossssh, I love TJ Klune's books so much!! It kind of feels like I finished the series, even though TJ Klune has said that he hopes to continue it by following other characters someday. Regardless, I'm sad that I'm finished, but also happy because The Heart in the Cerulean Sea came out yesterday, so now I can read that!
Top Picks | A Book That Has Been Recommended to You Based on What You've Previously Read
Malka: 
If you're wondering who recommended this one to me, I recommended this one to myself. And yes, that totally counts as an acceptable answer. I think I'm going to love this one because of how everyone keeps describing the writing style. I love atmospheric and lyrical writing. I've enjoyed books like Station Eleven, All the Light We Cannot See, and Strange the Dreamer because of the writing, even though those books aren't in genres I tend to reach for. So I'm recommending myself The Starless Sea by comparing it to writing styles that may or may not be similar.
Chana: 
A friend of mine has been trying to get me to read The Wheel of Time series for a while since I tend to enjoy fantasy. But I usually stay away from series that have too many books/spin-offs (unless they're written by Rick Riordan obviously).
Recently Added | The Last Book You Purchased
Malka:
I picked this book up because I had heard great things, and I knew it featured adoption, which is a topic I love reading about. Plus I'm a little bit obsessed with this cover, so there definitely was an element of a cover buy. But I'm very proud because I purchased this book just a few weeks ago, so I'd like a round of applause for having already read it this month.
Chana:
Jade War was published in paperback on February 27th, which meant it was time for me to buy it and eventually read it. Right now it's just sitting pretty on my shelf, so maybe in 8 months, I'll get around to reading it?
Popular on Netflix | Books That Everyone Knows (Two You've Read, and Two You Have No Interest in Reading)
Malka:  
I think these are all pretty popular. In case you couldn't guess which ones I've read, and which ones I haven't, let me help you out. Hi, my name is Malka and two of my favorite books are Fangirl and The Kiss Quotient.
As for why I have no interest in Caraval and Daisy Jones, well, I just don't think these books/series are for me. I'm pretty picky when it comes to the books I'm interested in, and I'm even pickier when books aren't from my favorite genres of YA contemporary or adult romance. I was going to just pick fantasy books, but I figured that everyone knows I don't reach for fantasy, so I threw in a historical fiction book to throw everyone off.
Chana:
So two popular books that I have read, are Ninth House and The Poet X. Two that I haven't read are The Queen of Nothing and City of Bones. For Queen of Nothing, I feel like I might eventually read it since I've read the first two books in the series. But it'll be more of a, oh look it's here and I have nothing else to read sort of thing.
Comedies | A Funny Book
Malka: 
I read this book last year, and I didn't really love the romance aspect. But this book was hilarious, so I'm glad I read it just for all the laughs! In fact, I was on the fence about whether or not I wanted to read this book in the first place, but after I tried a chapter or two and spent the time laughing to myself, I gave it a try.
Chana:
The entire Tales from Verenia series is quite funny. There's so much witty banter and puns throughout the entire series. And it's not cheating for me to answer with two different books from the same series, because they are two different books.
Dramas | A Character Who Is a Drama Queen/King
Malka: 
I read this book a few years ago and my memory isn't the greatest, but from what I remember, Rook was definitely a drama queen. He was affronted by every little thing and had very delicate sensibilities. I normally don't like drama queens, but Rook is a definite exception.
Chana:
I feel like every character in Anna K except for Dustin is a drama king/queen. I mean the amount of drama that occurs in this book alone! Wow. It's a lot.
Animated | A Book with Cartoons on the Cover
Malka: 
At first I wasn't going to mention a graphic novel as my answer because that seemed too easy. But then I saw Cub, which I read earlier this month, and I had to choose it! It has a newspaper on the cover! And you know what you find in newspapers? Cartoons! So this was really the perfect answer, because you got a 2 for 1 dosage of cartoons when you really think about it.
Chana:
I LOVE covers that are illustrated or have any for of cartoonishness to them. That's one of the reasons that I decided to read Only Mostly Devastated. I ended up loving the book, as you can see in my review.
Watch It Again | A Book or Series You Want to Reread
Malka:  
I love rereading my favorites, and as a new addition onto my favorites list, I haven't yet had a chance to read this one for a second time. But since I gave my ARC to Chana so she could read it, I don't think this reread will be happening for a while. Unless, I cave and buy myself a finished copy, of course!
Chana:
I'm kind of in the mood of rereading The Boy Who Steals Houses. I am hoping to get some reading done while I'm stuck at home, but I'll probably just stress about midterms instead.
Documentaries | A Nonfiction Book You'd Recommend to Everyone
Malka: 
I really like non-fiction books, but I don't think there are many I'd recommend to everyone. A lot of the non-fiction I read are either memoirs or super scientific. Make Good Art is neither of those things. It's a fantastic speech that Neil Gaiman gave about making art, and the book is a work of art itself. Not just the writing, but the formatting is super weird and beautiful and just perfectly fits in with the message this book is conveying. In fact, just mentioning this book made me go to my bookshelves and start rereading it. (Since I finished it, this technically became my most recent read, but for obvious reasons I didn't use it as my answer earlier. But I loved this book just as much upon reread. Still would 10/10 recommend.)
Chana:
I really don't read a lot of non-fiction, but I loved Molly's Game. It might be a little bit of a cheat since this book feels like it shouldn't be real. It's a great book, and the movie adaptation is also fantastic. If you like fiction that involved cons and poker, maybe try reading Molly's Game.
Action and Adventure | An Action-Packed Book or Series
Malka: 
I don't like action-packed books. They make me feel exhausted. And most action-packed books tend to be fantasy, and I couldn't think of one I wanted to mention. But then I remembered 10 Blind Dates, which follows Sophie as she's set up on 10 consecutive blind dates by her extended family. Now as an introvert, that sounds pretty action-packed and exhausting to me!
Chana:
I want to preface by saying that I didn't really love this book. Now that that's out of the way, so many things happen! I mean it covers about 60 years, so action is bound to get packed in. But still. I also just took the second one out from the library and it is 800 pages  long. I do not have the mental capacity to tackle that right now, so I'll probably read the second one in a few months.
New Releases | A Book That Just Came Out or Will Be Coming Out Soon That You Can't Wait to Read
Malka:
This might be my most anticipated book of 2020! I'm always on the lookout for new romances, and since I adored Get a Life, Chloe Brown, I can't wait to follow her sister in this one. Plus the cover is so bright and cheerful, that I get happy every time I look at it!
Chana:
I'm not super caught up on all the upcoming releases, but I am excited for The Friend Scheme! The cover is pretty and I know that there's some kind of crime involved, so sign me up.
We've been seeing a lot of people talking about how much they're going to read now that they're stuck at home, but we all know that we're probably going to spend more time on Netflix than with a book. So we thought as a way to help you guys out with that we could share some of our favorite shows/movies that are on Netflix right now!
Comedy Specials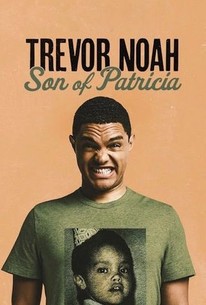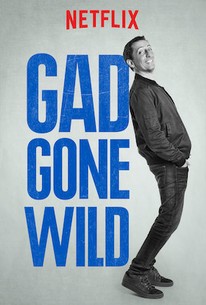 Chana loves watching comedy specials on Netflix! They're all super funny so we decided to recommend a few of her favorites! (Malka has also watched all of John Mulaney's works and she approves.)
TV Shows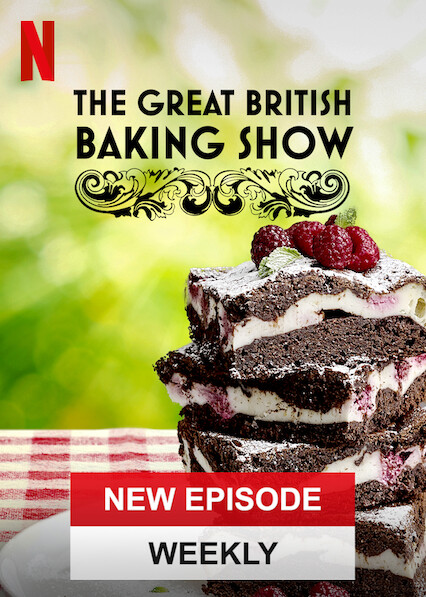 We've included a wide array of genres for TV shows:
If you like sci-fi and banter with a wonderful soundtrack, you'd probably like The Umbrella Academy. If you enjoy reality shows, Queer Eye is something you should check ou,t if you haven't already. If you'd like a comedy, Schitt's Creek is definitely the show for you. And if you just want a relaxing show that's technically a competition, The Great British Baking Show is the perfect choice.
Movies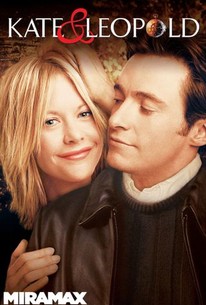 For movies, we also included a bunch of different options. Death at a Funeral is a comedy, that is really funny. The Fundamentals of Caring is more slice of life, and Paul Rudd's in it, so what's not to like? Kate and Leopold is a really cute rom-com. And last but not least there's Bandersnatch, a very cool choose your own adventure movie.
We hope these recommendations will help stave off some of the cabin fever and boredom! And whether you're in the mood for talking about books or what you're currently watching on Netflix, chat with us about how you're passing the time!
What book would you recommend us based on what we've previously liked? What book do you want to reread? What book did you just finish? What are you currently watching on Netflix?