In the (almost) two years that I've been blogging I've come to love a lot of things about it. But the one thing that I probably love the most is visiting other blogs! There are so many amazing bloggers who have beautiful blogs and wonderfully creative ideas and I'm really happy that I get to read their posts and interact with them. 
But sometimes I think about all the people who don't read book blogs and it makes me kind of sad because they're really missing out on a lot of fantastic things. I know that almost all the people who will end up reading this post are already reading book blogs, but just in case, here's why that more people should be getting into book blogging whether as a blogger or a reader.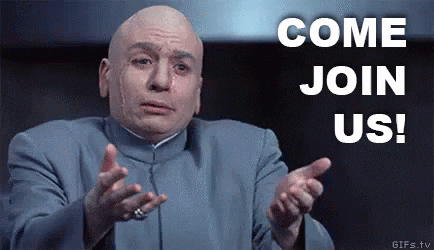 Book recommendations:
I think this is a pretty obvious one, but I will definitely explain why blogger recommendations are greater than any other. A few months ago I made a post judging YA book lists from big websites. One of the reasons why I even thought to judge them in the first place is because I think blogger recommendations will always be better than the ones on those official listicles. In general, I feel like blogger recommendations are a lot more genuine. 9/10 times when a blogger recommends a book they'll explain why they liked it and tell you why you should read it. I would much rather read a book because a blogger said the plot was fantastic and the representation was the most accurate they'd seen in a while, rather than read a book because it was Reese Witherspoon's book club pick. 
Another reason why blogger recommendations are better than any other kind is that bloggers will always recommend more diverse books than any official list would. If I wanted to continue to read the same three books by white authors about white, straight characters I would probably stick to the lists, but since I have taste, I'm always going to end up going with a blogger recommendation. 
Some bloggers who give great recommendations are:
💙 Marie @ Drizzle and Hurricane Books
Discussions!
As is to be expected, most book lovers have strong opinions. And what better way to express those strong opinions than through discussion posts! Discussions are so incredibly fun to read for a multitude of reasons, some of which I will list in bullet point format. 
They can give you new perspectives

They're a way to share ideas

They foster the healthy exchange of opinions (in a way that book twitter wishes it could)

They're smart, funny, and incredibly creative 
Some bloggers who write great discussions are, 
💙 Sabrina and Vera @ Wordy and Whimsical
💙 Nicole @ Feed Your Fiction Addiction
Aesthetically Pleasing Blogs
A lot of work goes into maintaining a blog. From writing and editing posts to just thinking up prompts for posts, but another very important thing to consider when blogging is a blogs design. Like I mentioned, I do love blog hopping, but if I come across a blog that doesn't have a great design, it makes it harder to read and appreciate the posts. That's why I think that people who do have very nice blogs should be celebrated!
When you look at book blogs you're not only going to be looking at well-written posts, you're also going to be looking at artistically designed and organized websites. Web design is hard! Figuring out how to use html and WordPress is even harder. That's why I'm constantly in awe of all the bloggers out there with stunning blogs!
Some bloggers with gorgeous blog design,
Interacting
My last reason for why you should be reading book blogs kind of works to tie the first two together. Interacting with book bloggers is such a great experience. All the bloggers that I've had the pleasure of interacting with over the past (almost) two years have been absolutely wonderful. I've been part of a few online communities in the past, but from my experience, the book blogging community has been the most welcoming one I've seen. 
People are always sharing posts and ideas, and I can almost guarantee that if you comment on a book blog, you will get a response. 
I'm not going to pretend that the book community is all rainbows and sunshine. I also do know that there are obviously different corners of the blogosphere which hold blogs and bloggers that aren't the same as the ones I know, but there are many fantastic bloggers and my experience with the community thus far has been incredibly positive. 
I can't really choose bloggers who are the best at interacting since the majority of the bloggers I've interacted with have been fantastic.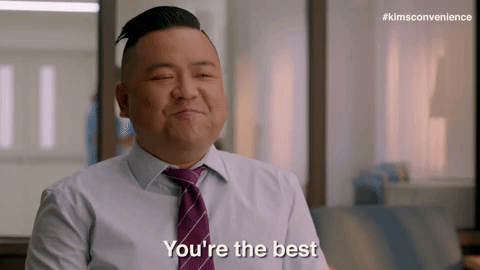 @  all bloggers that I've interacted with
If you happen to be reading this post and you don't normally read book blogs, consider checking them out! Also please share some of your favorite bloggers! I feel like there are so many people in the community that I'm missing out on, and I'd love to check out as many blogs as possible. 
What do you enjoy about book blogs? Who are some of your favorite bloggers?