While quarantine isn't all that fun, it apparently has made us get to tags more quickly! You've heard us say again and again how busy we are with finals, and we've been using blogging as a fun way to relax whenever we need a break from staring at equations for hours. Thankfully, Ellyn tagged us in this really fun tag she created, and we immediately jumped on it because the questions were so perfect for our reality right now!
Thank the person who nominated you
Answer all the questions down below
Pingback to the creator: Ellyn @ Allonsythornraxx
Nominate 5+ bloggers you'd like to know more about, to do this tag
1) What are you currently reading?
Malka:
I'm actually reading two books at the moment and enjoying them both! Dear Edward was the pick for the book club Chana and I started months ago (in February) and I'm only getting to it now. So far it's been amazing and I keep thinking about it whenever I'm not reading it. I got an e-ARC of The Boyfriend Project, and so I'm reading it now so that I can hopefully have a review up at the end of the month. For full disclosure, I haven't been able to read well on my Kindle (probably from stress) and so Chana was kind enough to use a credit from Book of the Month, to get me one of their early release physical copies. So I'm actually reading the physical book!
Chana:
Haha. Nothing! I feel like we talk about school constantly here, but um yeah it's finals. So I've been reading textbooks and class notes.
2) What's your favorite 'can't-leave-the-house' activity?
Malka:
Let me tell you my least favorite activity first. Studying! I can't wait for May to be over just so I know that this semester is fully behind me. Finals time is not fun.
I've done some baking (by which I mean I baked banana bread once) and I'd love to do some more once I have the time! I really want to make a lemon meringue pie for some reason, so that will probably be my next culinary project!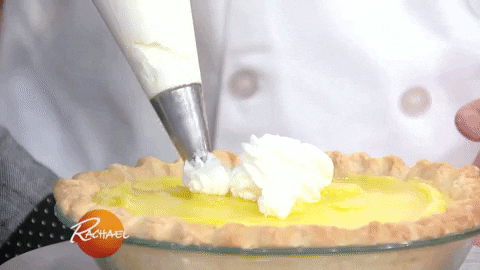 Chana:
I haven't had so much time to do it, but I love sitting down and painting/drawing for a little bit. I get to just have fun with it and color and it's so relaxing! I've also been doing my nails about once every two weeks, which I guess is another form of coloring.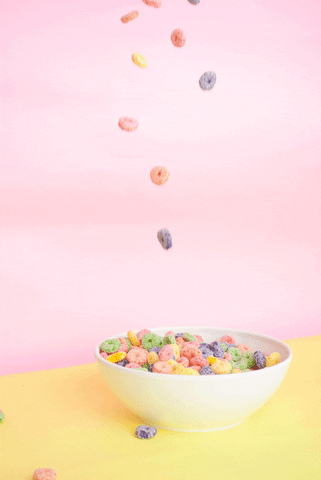 This gif has nothing to do with the post but I liked it, so enjoy
3) A book you've been meaning to read for forever
Malka:
I've been telling Chana that I'm going to read Rich People Problems ever since I borrowed it from her over a year ago. And yet it's still hanging out with all the other unread books on my shelves. Ooops!
Chana:
The Ask and the Answer. It has been on my currently reading on Goodreads for almost two years now 😭. One day I will finish it! One day! Below you can take a look at my how my shame is eternalized for all to see.
4) An intimidating book on your TBR
Malka:
I honestly had a really difficult time answering this one. I don't have any particularity large books that are usually what people find intimidating. I'm going to say The Glass Hotel for this one, just because of the expectations I have for it because of how much I enjoyed Station Eleven.
 Chana: 
The Priory of the Orange Tree! It's so big and scary. But recently Caitlin @ Caitlin Althea has convinced me to just go for it so I may read it very soon. I even picked it off my TBR cart over the weekend, so, progress!
5) Top 3 priority books on your TBR
Malka:
All three of these books are ARCs in some kind of way. Take a Hint, Dani Brown is the only one of these that hasn't released yet, and it's a priority for me so that I can review it on time! Passenger is one of the really, really, super backlist NetGalley books that I never read. I now have a physical copy that I hope to read and review, and keep that ratio up! As for The Gravity of Us, this just released in February. I'd like to read it in the next few months so that it doesn't become one of my ARCs that I read 45 years after they've been released, like Passenger. (Numbers are approximate. I'm becoming an engineer. Rounding up numbers wildly is kinda our thing.)
Chana:
I'm going to be responsible and list the books I've been meaning to read for Netgalley reasons. So. Ruthless Gods, Like Nothing Amazing Ever Happened, and The Extraordinaries are the top 3 priority books on my TBR!
6) Recommend a short book
Malka:
Not only is this book short, it's also in verse, which makes it even shorter! I haven't talked about this book in a while but it tells the story of Theseus and the Minotaur. If you like Greek mythology and want something to fill your craving until the Percy Jackson remake, you should definitely pick this one up!
Chana: 
A short book that I recently read that was fantastic was Pet. It had been on my TBR for a while and I'm really happy that I decided to finally read it!
7) Recommend a long book
Malka:
The Name of the Wind is SUPER long! And the sequel is even longer! So you'll have plenty of reading material while you're stuck at home with just these 2 books!
Chana: 
I feel like most books in this category are going to be fantasy since fantasy books are notorious for being thic. But I've been recommending the same 5 fantasy books over and over again, so to switch things up a bit I'm going to choose a Sci-Fi book! Technically speaking this book is only 346 pages long, so it's not long. But! Network Effect is the first non-novella of the Murderbot Diaries series. I'm really just using this as an excuse to convince y'all to read this series because it's so funny and sarcastic. The first four books are all around 136 pages, so itty bitty books, and Network Effect has more than double the pages! Hence, long.
8) Something you'd love to do while stuck at home
Malka:
I really want to start doing yoga more often. I went to classes occasionally before isolation  began, and I while I bought myself a yoga mat for this quarantine, I haven't had a chance to use it because I've been too busy with school. So after finals are over I'd love to insert yoga at least once or twice into my weekly routine.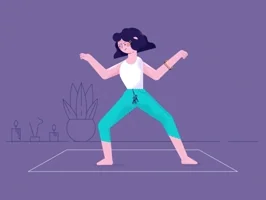 Chana: 
There are so many things! There are a bunch of foods I want to try cooking (it's mostly different types of dumplings, but still), I also would love to read more, and maybe even pick up my violin again? I think I just want to start having hobbies again.
9) What do you plan on reading next?
Malka:
I'm a mood reader, so I honestly have no idea! But my copy of Time of Our Lives arrived a few days ago, and so I'll hopefully be reading that soon! But it may not be next. We'll see what happens once I finish my current reads!
Chana:
I have a bunch of books out from Overdrive right now that I'd love to read next! Right now my next read is between A Good Girl's Guide to Murder, Into the Drowning Deep, War and Speech, The Library of the Unwritten, or Picture Us in the Light. If you've read any of these and have a recommendation of which one I should try first, let me know!
We tag:
Mandy and Sha @ Book Princess Reviews
Sabrina and Vera @ Wordy & Whimsical
What have you been doing while stuck at home? What books are you currently reading? Have you read any of the books we mentioned?