Because Google is a creepy stalker that knows everything about my life, I always seem to get book lists recommended to me on my Google news feed. Disclaimer, I love book lists. They're one of my favorite posts to read (and write) because I love finding recommendations that fall into a certain theme, and I also love reading why the particular blogger wants to recommend a particular book. 
A list of all the reasons I love booklists
That being said, I always take book lists by bigger media outlets with a grain of salt. This is mostly because I've read some of these lists and a lot of times the only books on there are non-diverse, super hyped books. Recently, I've been seeing some lists that are featuring books by POC, that are own-voices, and are genuinely interesting instead of the same cookie-cutter hyped books that we all hear about constantly, which is pretty refreshing.
So I thought that this would be the perfect time to be unapologetically judgmental and generally condescending as I rate big media outlet book lists based purely on my own personal preferences!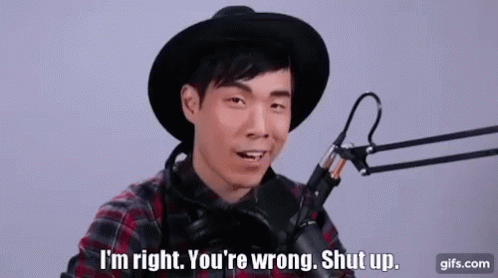 I always channel the Rank King when I'm judging things
I've chosen a few lists that have come up on my newsfeed before, and a few random ones that popped up when I googled "YA Books". And will now proceed to judge them all!
Pros: There are a lot of great upcoming books on this list! For diversity, Buzzfeed gets a 10/10, which goes for the genre of the YA books mentioned as well as the actual representation within the books. I also loved how they listed the release date and the cost of the book at different retail sites. 
Cons: Surprisingly, I have no complaints associated with this list.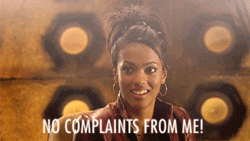 Final Thoughts: For a rating out of 10, this list gets an 8.75. This is only because there's a book on this list that I personally don't like, so it's my prerogative to rate it as I wish. 
Pros: There was a lot of diverse representation within these books! 4/7 of these books were written by authors of color, so it's great to see big outlets promoting diverse books.
Cons: Well. First off, I think that calling any of these books the "best" Young Adult of 2019 is a little bit of a stretch. Additionally, one of the books on the list, Furthermore, by Tahereh Mafi, came out in 2014. And is middle grade. 
Final Thoughts: If I was rating this list out of 10, I'd give it a 4.5 with points off for not researching what books were actually put on the list. 
Pros: There's probably some diversity in this list as well, given that it's 91 books long. Also, wow! So many books to choose from if you have the patience to scroll!
Cons: So many books to choose from! It sort of feels like this list is just a huge compilation of every slightly hyped YA book from 2019. It makes sense that these were chosen as the 91 best YA books of 2019 so far since these might have been all the YA books published in 2019 so far (when this list was published.). That is, they would be if all the books on this list were YA. Which they're not. 
Final Thoughts: Out of 10, I'll give them a 6. Because they did include some books I enjoyed, but then again, with 91 books included, it'd be more impressive if they hadn't. 
Pros: I liked the little blurbs that were put next to each book on this list. They were fun and had more personality than your usual copy-paste synopsis. 
Cons: Yet again we have a list that's including a book that isn't YA. The first book on this list is Ninth House by Leigh Bardugo. Now I love Leigh Bardugo, but it's safe to say that Ninth House is in no way YA. 
Final Thoughts: I would give this list a 7/10. They obviously get points off for the Ninth House faux pas, especially since they still put it on a YA list despite the drama associated with its age-rating when the advanced reader copies went around. But despite that, the list is still pretty solid. Of course, I've only read 3/15 books on the list, but the rest of them look okay. 
Pros: We love encouraging adults to read YA books! There are also a bunch of great classic YA books on here, so that's fun if someone's looking to get into YA for the first time. 
Cons: There isn't much diversity on this list genre-wise. Every single book except one is contemporary, and while that's great, I think that for a list that's trying to introduce people YA it would be a better choice to diversify the options. Maybe include a little fantasy, sci-fi, and mystery into the mix. 
Final Thoughts: This list gets a whopping 8/10 rating for its general performance as a book list. Good job, HuffPost. 
Overall my favorite list from this bunch has got to be the Buzzfeed list. I liked the books they suggested, the way they presented the options, and how they even included an option for ordering from indie bookstores as one of the options for purchasing the book.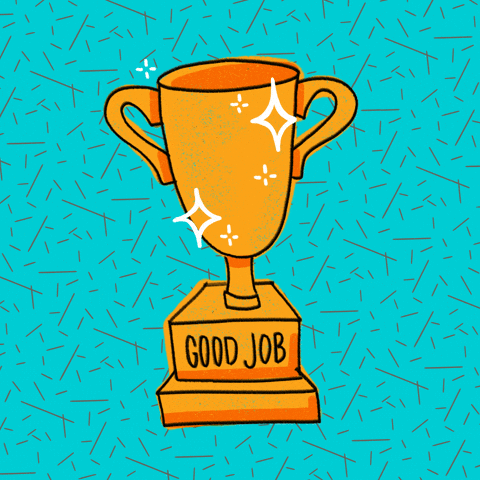 A virtual trophy for Buzzfeed
I've had a lot of fun being judgy for no reason at all, and I'd love to hear what you guys think of these lists! Was I correct in my judgments or am I being way too biased?
 What do you guys think of the lists? Do you prefer lists from bigger media outlets or from bloggers? Do you enjoy judging things for no reason too?