Welcome to our August Wrap Up! It seems like we say this every month, but it feels like the month has flown by! We were on hiatus for about half the month because we were both on vacation, but now it's back to the grind. Otherwise known as school. We both started the fall semester last week, which means that we obviously already have HW and assignments. But instead of focusing on that, we're going to focus on all the great times we had and great books we read this month!
Books Read:
Malka:
This wasn't my greatest reading month in terms of quantity, I will admit. But I honestly don't even mind. Part of the reason that read so little this month was that I was on vacation for a solid chunk of the month! I was too busy having a good time to read much, but I think it was worth the trade!
Plus, all the books I read in the second half of this month were fantastic, and I'm currently reading some other amazing books that I can't wait to discuss next month! (Just as a sneak peek, I'm halfway through The Lady Rogue by Jenn Bennett and having a great time!) Plus, I managed to buddy read If I'm Being Honest with Kelly @ Another Book in the Wall, which gave me the motivation I needed to finish it, since I had been putting it off for absolutely no reason, from the day I bought it!
5 Stars:
4 Stars:
3 Stars: 
2 Stars:
Chana:
So I thought I would read loadsss this month because I was on vacation, and I honestly tried that whole reading on the beach thing. Lemme tell you, not fun. I was reading with the constant fear of getting sand and water on the book, and it was so bright! I couldn't even see the pages. A little bit of a disclaimer, I am a super fair-skinned redhead who is technically allergic to the sun? (I sneeze a lot whenever I encounter sunlight.) So I did have sunglasses on and was under an umbrella, which didn't really help me out with reading.
Photographic evidence that I attempted to read on the beach
I did end up reading 11 books this month, which I'm super happy with! I managed to read some ARCs that I was pushing off for a while, and even read and reviewed something for NetGalley! (Did I finish reading it like two days before I scheduled the review? Yes. But it's still a win.)
5 Stars
4 Stars
3 Stars
Books Acquired:
Malka:
This was quite an interesting month in terms of books I acquired. I bought Passenger early in the month because it's one of my backlist NetGalley titles, and I thought having a physical copy might help me finally read it. I didn't think I'd have anything else to haul besides for Pumpkinheads, which I promised myself I'd get in stores to celebrate being done with the first day of my semester.
But when I went to Barnes & Noble to buy myself a copy of Pumpkinheads, I saw The Arrival of Someday. If you've read of Epic Reads Day post, you know that we got to see how they came up with the cover for this book. The premise sounded like soemthing I'd enjoy since it's about a girl who plays roller derby and discovers she needs a liver transplant. I started reading in the store and then I managed to convince my brother to buy it for me when I went back to Barnes & Noble the next day. Happy Birthday to me!
Then I found out that I'm on the blog tour for Tweet Cute and received an e-arc of the book through NetGalley. And if that wasn't exciting enough, I got approved for one of my most anticipated romance novels through Edelweiss in the very same week!
I'm so happy with all the books I ended up with this month!
Purchased:
Gifted:
Blog Tour:
Edelweiss:
Chana:
So this month, the only weird thing about my books acquired was my NetGalley books. Sword and Pen in particular. I loved The Great Library series when I read it back in January. I binged the first four books in the series in like a week, so when I saw it on NetGalley I requested it immediately! And then after a longggg time of not hearing back, I just assumed that I was not getting it. Lo and behold, on Tuesday, I got a notification that I was approved a week before it comes out! So now I am furiously trying to finish reading it so that I can review it on its release date. And by furiously trying to finish reading I mean I am deliberately starting other books to avoid responsibility.
Gifted: 
NetGalley: 
Things We Did:
Malka:
I had so much fun on my vacation! I don't have very many pictures (and the ones I do are mostly of food) but I was so happy to be doing something every day and to get the chance to travel a lot! It was really relaxing for me and I was so happy to be in a different time zone to separate me from all my responsibilities!
Below you'll see a summary of my vacation. Great food all day with some interesting activities thrown in every now and then!
Crepes for breakfast, cool museum artwork, and artsy coffee!
What more does a gal need from vacation?
Chana:
I went to Florida with a few of my friends and it was so nice and relaxing! I mostly spent time on the beach, but I did do a few fun stuff like kayaking and snorkeling!
Blog Accomplishments:
🌸 We cleared our blog inbox for a day! We know this sounds like a weird accomplishment, but we try so hard to keep up with all the posts the blogs we follow put out. It's not always easy, but we finally did manage to catch up on them all! (Then we went on hiatus and all of the hard work disappeared within an hour or two.)
🌸 We reached our 100th post on this blog! It was really exciting for us to realize how much time we've spent creating content for the blog, and we had fun making our hiatus post our 100th post since to mark our first planned vacation since we started blogging!
🌸 We also reached 300 followers this month! It always blows us away whenever people follow us, and we're so grateful for each and every one of you!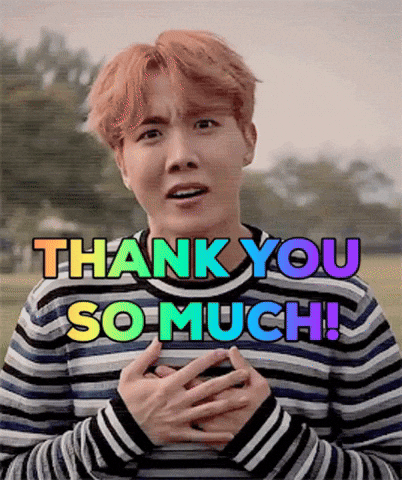 Posts We Loved:
Krysta @ Pages Unbound talks about why your library doesn't own the ebook you want
Caitlin @ Caitlin Althea talks about whether you want to be friends or you just want a comment back
Laura @ Boats Against the Current talk about her favorite bookish atmospheres 
Kat @ Novels and Waffles talks about her insider secrets to avoiding blogger burnout
How was your August? Did you get a lot of reading done? Are you able to read on the beach?