Last Friday, the two of us were lucky to attend the second annual Epic Reads Day. We had both been sick the week before and had finals in just a few days, and so quite honestly, the event slipped our minds until just a few days beforehand. But what a day it was! We had the absolute best time, and past us knew just what present stressed us would need! A whole day centered around books, surrounded by fellow book lovers!
If you don't know, Epic Reads Day is a wonderful event where the Epic Reads Team invites readers to the Harper Collins offices to get free books, talk with authors, and chat about all things bookish. We had never gone before, but we would totally go again! Everything was meticulously planned out and organized so that everyone there could have the most perfect day possible!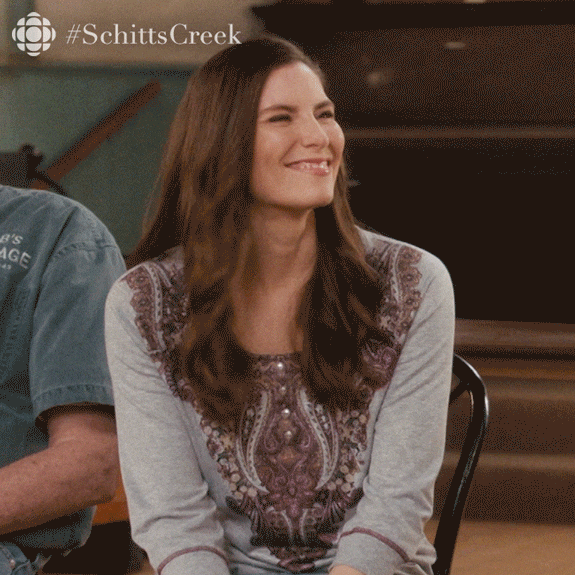 The event started at 9:45, and the two of us met up at the Harper Collins building. We had been there once before for Blogbound, so luckily it wasn't too difficult for us to find our way again. We arrived right as registration was starting, and so we got signed in and headed right up to receive our name badges!
There were several tables to sit at, and on each chair was a bag filled with books and other goodies, with a super cute bookish water bottle from LitJoy Crate on the table as well. While we were waiting for the event to start there were stations set up around the conference room where you could vote on your favorite covers or play would you rather using emojis.
Michael from the Epic Reads team started the day off, as he hosted the day. He told us a little about how he got into reading and how he ended up at Epic Reads. He apparently started college as a biomedical engineering major, which Malka (who is going for biomedical engineering as we speak) was thrilled to hear. Once that was over, the panels began!
The first panel of the day was with the wonderful Tahereh Mafi, it originally was supposed to be a panel with her and Elizabeth Acevedo, but due to a family emergency, Elizabeth could not make it. The panel was moderated by Ebony from Epic Reads, and it was so lovely! Tahereh spoke about how she got into writing and mentioned that Shatter Me was the 6th finished manuscript that she sent to publishers! The other 5 had gotten rejected, but Shatter Me ended up in our hands! She also mentioned that she wishes more people would take the time to invest in the things they want to do even though they're bad at it. That even if you aren't inherently good at something, you should push forward and try to get better with time, which was such a lovely message.
The wonderful Tahereh Mafi conversing with Ebony
There was also a lovely debate between Ebony and the attendees about what zodiac signs the characters in Shatter Me would be. It was lots of fun to see everyone get all worked up to defend their choices, and was a lovely bit of audience interaction!
We also got to see the cover reveal for Imagine Me a few days early! Luckily it's been released now, so we can share this beauty with you. Tahereh discussed the inspiration behind this cover, and talked about where the tagline came from as we all gazed at this cover in awe.
Next up, there was a presentation all about BookTube and the online community by Emma of emmabooks. Emma spoke about the ins and outs about the online bookish community and the different ways in which to connect with others and grow your platform.
Then after a short break, it was time for another author panel! We got to listen to the amazing  Tiffany D. Jackson and Justin A. Reynolds on a panel that was moderated by Epic Reads team member Shannon. Their interactions with one another were so funny, from the very first moment when Tiffany made sure that Justin pitched his own book, Opposite of Always, correctly, to their discussion of whether Tiffany's book, Let Me Hear A Rhyme, should be considered historical fiction, since it's set in 1998. This panel included discussions ranging from Britney Spears, to the importance of diversity and seeing yourself in a book, to what they would change if they could travel back in time. It was a more serious panel, but the banter between Tiffany and Justin helped lighten the mood!
What followed next though, was by far the most interesting part of the day! Because it was a panel on cover design! It was so fascinating to learn from Jessie and Jenna about the process that goes into making a cover, from deciding what kind of artistry you'd like, to the different mock-ups, to finding an artist. Jessie and Jenna walked us through the process in general and then showed us the steps they took to make several covers, including the 2 shown below. It was so interesting to see the changes that were made along the way until they got to the final version.
They took audience questions and some of our burning questions were answered! We learned that stained pages and embossed covers are expensive, which is why not every book has them. They were asked how they felt about book box special editions, which they said they liked. We learned that they have no control over international editions. And that they judge covers whenever they walk into a bookstore.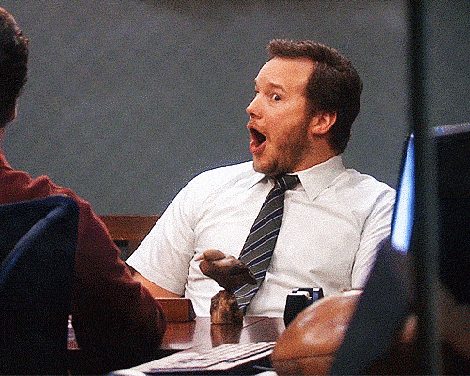 Us during the entire cover design panel
But the most important question asked had to do with mid-series cover changes. This apparently has to do with sales and isn't the decision of the design editors. That was a relief to hear! It was so much fun talking about all the little details that go into a book, and Jessie and Jenna were so excited to have an audience as interested in the spacing of the margins to accommodate the average thumb size as they were!
The panel that followed the one centered around cover design was the biggest one of the day, and also one of the funniest. Which was a difficult distinction to make, because all of these panels had us laughing. We got to meet members of the Epic Reads Team in various departments, from marketing to publicity, to social media!
The hilarious Epic Reads team featuring Michael, Jane, Tyler, Mitch and Shannon
It was so great to learn how each member got to be a member of Epic Reads. From Jane, who chose her major based on a character from One Tree Hill. (Her minor was TV show based as well!) To Michael's story about how his video of Voldemort twerking from his Booktube channel got mentioned during his interview. (You should all watch it. It's a gift to humanity.) It was so wonderful getting to know the people who worked behind the scenes a little bit better and to put faces to everyone who works so hard to make sure we get such wonderful books.
The last panel of the day was with Victoria Aveyard and Shelby Mahurin, moderated by Tyler of the Epic Reads team, and it was one of our favorites! They both spoke about the process they went through when writing their books, the weirdest things they had to google for writing, and whether or not they believe hybrid Hogwarts houses are a thing (Shelby is pro, Victoria against). We started off discussing how to get rid of a dead body. (We learned waaaaaay more about how creepy pigs are than necessary.) Victoria shared how she named some of the places in the Red Queen series, which were pretty clever. Then Shelby told us a little bit about her new book Serpent & Dove, which we got ARCs of in our bags. It's an enemies to lovers about a witch and witch hunter that are forced to get married all set in a land heavily inspired by France. (Malka immediately read it and can vouch for how amazing it is.)
Victoria Aveyard and Shelby Mahurin cracking us all up
After this last panel wrapped up, all the authors that had been at the panels through the day signed our books, and with that, the day was over!
Books We Received
All covers link to Goodreads
This was a pricier event, but it was DEFINITELY worth the money. Everything was so carefully organized and meticulously planned. The day ran on schedule, and without a hitch. We were showered with gifts and the entire Epic Reads team was so friendly and seemed to be genuinely enjoying the event as well. Throughout the day at every break, there were raffle giveaways, and they also made sure we were well fed! We hope to attend next year because this is definitely not an event we'd want to miss!
What authors have you met recently? What would you want to know about the cover design process? Would you want to go to an event like this if it was offered nearby?