I think we can all agree that it's lots of fun to buy things. More specifically, buying books is fun. Going to the store, perusing the aisles, running your hand on every single spine there is just so you know what the book feels like. All essential parts of shopping for books. But there are a few things that stop us from getting all the books we want. One big thing that blocks our way though, is… money. It's a well-known fact that books are expensive. Nowadays, when books can be as much as $30, it's hard to justify spending that much money on what might be a one time read.
There is a lot of debate about people's book-buying habits, some are concerned with special editions or book boxes. Others wonder about the expense of running a blog or bookstagram. We've decided to discuss our own book-buying habits, and reflect on how they may have changed since we started blogging and bookstagramming. 
Chana:
As ya'll may know, we started blogging in July of 2018. From September 2017 till June 2018 I bought a total of 5 books. That's 5 purchased books over the course of 10 months. Now let's flashforward. Between January and now alone, I've bought about 20 books. That's a 530% increase!! And the whole reason for this insane jump in the number of books purchased is obviously because I started blogging and bookstagramming.
That being said, nowadays I tend to buy a fair amount of books, with a current average of 3 books per month. But as I've mentioned before,  the majority of the books I end up reading aren't actually books that I buy, thanks to the digital library. But I do love owning books, they're just so pretty and fun to have in my bookshelf! I'm also a littttle bit of an impulsive buyer, and what with all the book boxes, special editions of books, and book-inspired merch floating around, the interweb is not a safe space for my weak-willed mind.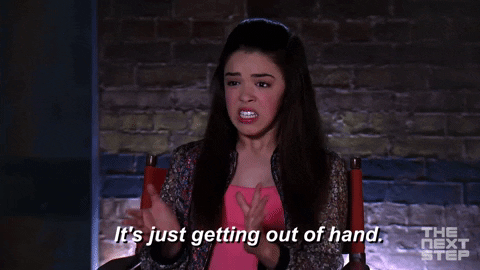 Me @ me as I continue to buy books
Malka:
Neither of us are major book buyers, which is some common ground I honestly did not expect to find. But can I get a bit extreme when it comes to book buying. I am not impulsive in the SLIGHTEST. Since the beginning of 2019, I have only purchased 11 books. Quite a few of them I purchased at signings, and I might not have bought otherwise. I also have read all but two out of the eleven books already, which makes me happy to hear, since I don't want to grow my TBR too much. There are some months that I did not purchase a single book! This doesn't mean that I didn't get new books as a gift, from NetGalley, or from a publisher, but it means that I had the self-control not to overspend whenever I step into a book store.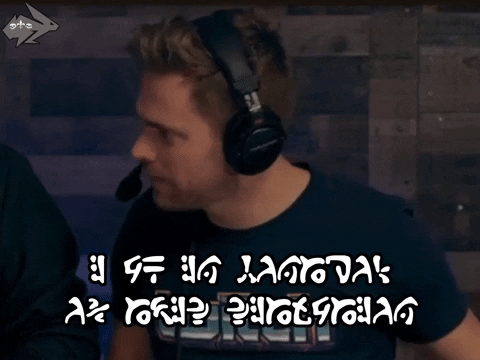 There are many reasons I don't tend to buy very many books. For one thing, as I touched upon earlier, I don't like having too many unread books on my shelf. For another, I am SUPER stingy with my money, and only want to pay for books that I think I'll enjoy. This usually means that I buy books from authors I've read before and I can't wait to read their next book. This excitement is very helpful at my goal of not having too many unread books on my shelves at once. Almost all of my book purchases are premeditated. I very, very rarely spontaneously decide to buy a random book. Instead, I tend to deliberate for months about whether or not I should pre-order my most anticipated releases of the year or just get them from the library. But I do have a weakness, and that's book events.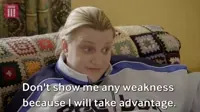 Book events when they hear I'm coming
I love attending book events! It's so much fun to meet an author and get your books signed. But it many times requires me to make a purchase, since I don't already own most of these authors' works because of the aforementioned stinginess. This weakness also holds true for events like BookCon where I tend to splurge and buy myself a book or two even though I'm getting other free books. (Although this year I impressed myself and didn't make a single purchase). But except for these instances I rarely shell out money for books. I even have enough self-control to leave bookstores without buying anything, something I know Chana struggles with.
The funny thing is that if you've read my post about buying multiple editions, you'll know I'm more likely to spend my money on a second or third edition than a new, unread book! There's less uncertainty involved for me. But that's one of my weird quirks, and still doesn't make much of an impact on the overall amount of purchases I make a year.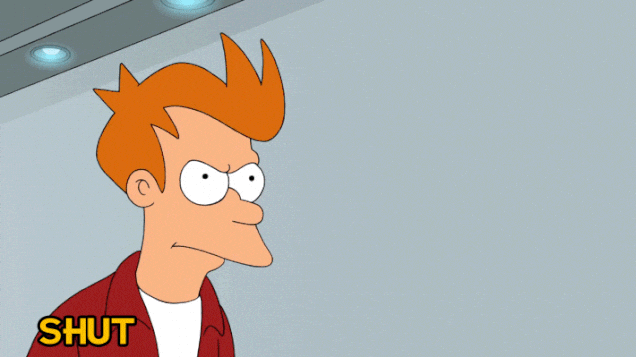 Me whenever I see anything related to Fangirl or Carry On
Chana:
I would like to chime in to say that I don't actually buy that many books in actual bookstores. More often than not I'll go to a bookstore look around, not be able to decide upon anything because there are so many choices and I get incredibly overwhelmed by everything. I tend to buy most of my books online since A. They're cheaper, and  B. One of the reasons I'd be buying the book instead of taking it out from the library is because the book is only available in the UK. Also, since most of my books are impulse buys it's easier for me to do that online. When I'm in a bookstore I'm constantly debating the pros and cons of buying the book. Is it too expensive, how many unread books do I have at home etc. But when I'm online everything's so easy! I just need to click one button and Bam! I get a book! It's wonderful, I love the modern age.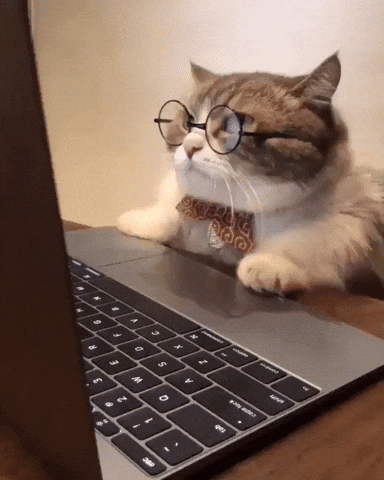 When I look at my Amazon wishlists
Needless to say, I support buying books. If not for the wonderful luxury of owning a physical book, it's for the simple act of supporting authors. These days with ebooks, there is so much pirating that goes on that takes away from sales tremendously. If I see a book that comes out from an author that I want to support, I'll go right away and buy that book. 
But the truth of the matter is that books are expensive, and we totally get why some people don't buy that many of them. Some great ways to get your hands on some cheaper books are by shopping at websites like Book Outlet or Thrift Books as opposed to some more mainstream sellers like Barnes & Noble, who generally sell books for list price. Used bookstores are also a fantastic way to get some cheaper books, Chana, for example,  loves perusing the outdoor section of The Strand bookstore where she has found some fairly new release books for as cheap as $2. 
There's also the obvious option of libraries, but many people out there don't have access to the best (or any) libraries. So we feel like it'd be a little bit of a cop-out to say that the best way to save money on books was to go to the library. While we are also lucky enough to receive books from publishers, while writing this post it became apparent that the two of us just don't like when our TBRs get out of hand! And the simplest way to keep those under control is to minimize the number of books we purchase!
What are your book buying habits? Do you buy lots of books every month? Where do you purchase most of your books from? What was the most recent book you bought?