Gooodreads // Amazon // Book Depository // Barnes & Noble
I received this book from NetGalley in exchange for an honest review
I already spoke a bit about this book in our monthly wrap-up, but I've been looking forward to this book for AGESSS.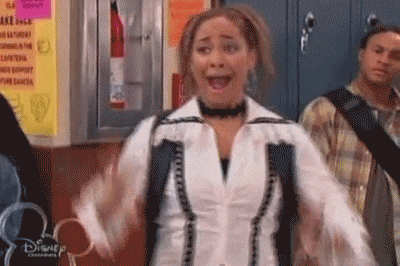 Me upon realizing that I was approved for this book
A little bit of a disclaimer, Sword and Pen is the last book in The Great Library series, so this review may contain spoilers for the first four books in the series. But! As a way to convince everyone who hasn't read The Great Library series yet to read it, before I start my review here are a few key reasons why you must read the series immediately.
Sibling relationship!
I go on a lot about how much I love sibling relationships in books, and omg Jess and Brendon's relationship in TGL series is fantastic! They're identical twins and their dynamic is so beautiful, it literally brings tears to my eyes.
Crime!
Jess's and Brendan are part of a crime family. Their father is a book smuggler, and he's one of the best in the business. So both of our boys are little Slytherins.
(insert shameless plug to two of my previous posts one about my fav books with criminals where I mention the Brightwells and another post about some awesome bookish Slytherins.)
Books!
I mean come on, the series title has the word library in it, of course, there's a lot about books and the pursuit of knowledge. I mean sure, the library in this series is a bit of a controlling entity that dictates the general populace through censorship, but eh, semantics.
Below begins the actual review!
As this is a review for a final book in a series, I am going to try to be as ~ vague ~ as possible for spoiler reasons. Which means that this is probably going to turn into a list of things this book did fantastically rather than an actual full-on review.
Also a little disclaimer, I just finished this book last night and I'm having trouble formulating my thoughts because I am just reeling. Sword and Pen is a certified emotional roller coaster. So apologies if this comes out a little messy.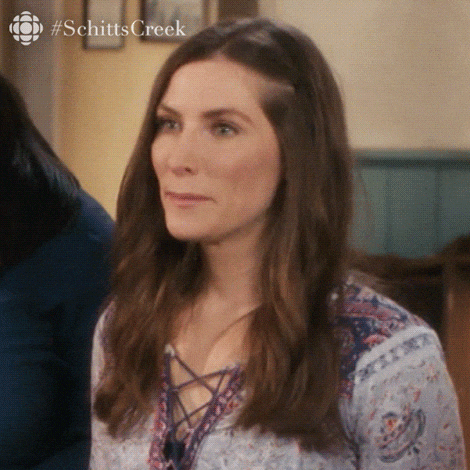 One thing I appreciated about this book was that the characters in this book actually address the traumatic things that happened/is happening in this book/previous books! I feel that trauma is something that is normally ignored in a lot of action-packed fantasy/sci-fi books. Usually, something horrific happens to a character, and it's just never addressed or dealt with, but Rachel Caine does a fantastic job of carrying over plot points and actually following through with them rather than putting the characters through needless trauma that's never fully mentioned or addressed later on. 
The book was also able to focus on many different characters at a time with alternating POV, yet I was still able to tie everything together incredibly well. I personally have a lot of trouble with multiple characters and multiple POV because my memory is total garbage for names. I was actually scared when I started reading this that I wouldn't recall all the characters since I'd read the series 8+ months ago, but within a chapter or two, everything came back to me.
For my last vague descriptor, I'm going to mention the same thing as both a positive and a negative. I thought that this was a fantastic last book to the series as it tied everything together so well, but for some parts of the book, I felt that it was tied together too well? I cannot and will not specify, and this can honestly be a personal thing because I can never be 100% pleased with anything, but it's probably just because I don't like endings.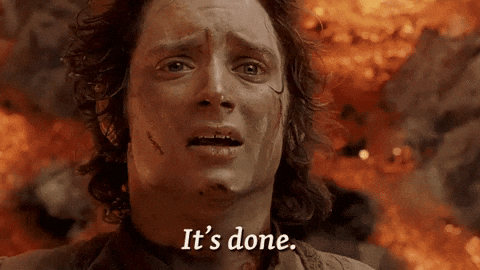 Actual image of me every time I finish a series
That's it for my mini vague review, I loved this book to death and for whoever has read The Great Library series, please read this book immediately and hmu because I need someone to discuss it with without fear of spoilers. And if you haven't read The Great Library series, get on it immediately!
As a bonus, I'm going to include some quotes from this book that Destroyed me. (Yes with a capital D.) They are spoilery, so click down on the little reveal button if you want to revel in my pain. 
Spoilerish quotes that made Chana sad!

"…the world doesn't stop because the one you loved is no longer in it."

"The brothers had been two stars circling each other in an orbit, and now that one was gone, the other one had lost its anchor. Spinning wildly out of control."

"Twins were not meant to survive alone."
Gooodreads // Amazon // Book Depository // Barnes & Noble
How do you deal with book-related trauma? What's your favorite series concluder? If you haven't read The Great Library series yet, why are you still reading this post instead of running to acquire the book?