Most reviewers out there have discovered the joys and disappointments that come with having a NetGalley account. Whether you're new to this reviewing thing and need some guidance or have been requesting books for several years now, today's post is about all the things I wish I knew when I started out, and all the tips I've acquired over the years to help make requesting books more manageable. So without further ado, let's begin!
The Background
What Is NetGalley?
For those of you that are unaware, NetGalley is a website where publishers provide reviewers with e-book copies of unreleased books, called Advanced Reader Copies, or ARCs, for short. Since these are e-book ARCs, some people further shorten the acronym to e-ARCs. Now, one of the things that unfortunately took me forever to realize was that since these books are available to reviewers only, they actually need to be, you know, reviewed. You'd be surprised at how many others struggle with that concept as well.
You see, you can't just pick up any e-ARC you'd like. You need to request specific titles that interest you, and if you're very lucky, the publisher will provide you with a copy that you can download in some way. Many times there are options to send a copy to your Kindle and such, but we'll get to that in a bit. The important part is that you learn how to request responsibly.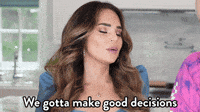 Because, there's one last thing you need to consider, and that's the dreaded ratio. This ratio states the percentage of books that you've reviewed from the total number of books you were approved for. This number is ever-changing as you get approved for more books, and as you review more books. The recommended ratio is an 80% review rate or above, but that's not the easiest thing to achieve, and part of the reason why I'm writing this post is to give some tips to reviewers, both new and old, to help reach the 80% ratio.
Beginner Mistakes:
If you're a newbie on NetGalley then here are some basic helpful tips for when you get started. If you've been on NetGalley for a while but remember making these mistakes (or maybe you still make these mistakes) that's great, because the next few sections assume you've made these mistakes at some point!
Mistake 1: Requesting Every Book You See
The first common mistake that I see many people who are new to NetGalley make is that there is this urge to just request ALL THE THINGS. Since you're expecting to be rejected, anything that holds the slightest interest gets requested. This is a terrible idea. DON'T DO IT!
This is a tip that I'll get into a bit more in the next section, but you should ONLY be requesting books you're actually interested in. This will not only limit the amount of books that you request and have pending at one time, but it will also make it easier to actually review the books if you get approved. Because if you request random books, and you get approved for them, chances are you'll realize very quickly that you're not actually interested in the title, which means that you will push off reading and reviewing that title for many moons.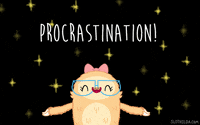 Mistake 2: Not Looking at Publisher Approval Preferences
Listen, most publishers have their list of approval preferences listed on their NetGalley page. If you try to request a book from a publisher that wants you to have 1000+ blog followers, and you only have 428, you'll probably get denied. However, there are many publishers that care more about activity and having all your links up to date, than having a specific number of followers. So while you wait for your platform to grow, try requesting from those publishers instead!
Mistake 3: Not Looking at Read Now Titles
Read Now titles are books that the publisher allows anyone to read without having to go through the approval process. You click the Read Now button, and it's immediately yours to read. Most of the titles may not interest you, but if you come across a title that sounds good, by downloading, reading, and reviewing it promptly, you'll help increase your ratio. When starting out that can be a great way to show publishers that you'll read the books you request!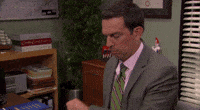 Also, just know that publishers will sometimes make books Read Now for the first 1000 people, or for a short period of time. NetGalley will usually email you about these books, and hopefully you can catch some titles you're interested in this way! Another thing that I want to note though, is that the book's quality has nothing to do with its status as a Read Now book versus a book that requires approval. I just downloaded one of my most anticipated books since it was Read Now for 3 days, while some of the books I had to get approved for ended up being DNFs.
My Qualifications:
Now before we get into all the tips that I have in regards to NetGalley, let me provide you with my qualifications, to show you that these are true and tried methods.
1. I have a 93% Feedback ratio
I've been approved for 69 titles and have reviewed 64 of them. Of the 5 remaining titles, 2 are backlist titles that I regret requesting, 1 has been read and I'm in the process of writing my review, 1 is a September release that I'm currently reading, and the last book is a 2022 release that I'm not in any rush to get to right now.
My point here is just to prove that it is possible to get your feedback ratio under control!
2. I've been declined for 140 titles
I know this is a weird thing to include as a qualification, but hear me out. This proves that I've made some of the beginner mistakes I just mentioned. It also is something that affects my NetGalley account to this day, since publishers can see that I get denied more than I get approved. My hope is that everyone reading this post will have a much better rate of success after following my tips. Because most of the titles I've gotten approved for happened AFTER I started figuring out how best to use the site.
The Tips and Tricks
Requesting Habits:
My number one tip in this area is simple.
Whatever your requesting habits may be, I'm certain that at some point you went overboard on requesting, or you wouldn't be here reading this post. I also think that it's safe to make the assumption that you never quite recovered from those 29 books you requested, since you thought you'd be accepted for 4 at most, but then were unexpectedly approved for 16 of them. And out of those 16, you're honestly only interested in 7. You can fill in your applicable numbers as needed. So my first tip is simple really.
Tip 1: Be more pointed about the books you request.
Only request the ones that you know you'd prioritize if you get approved. And what's more, assume you'll get approved for every book you request. Not because it's statistically probable that you'll get all the books you want. Rather it's important to overestimate the number of books that you can end up needing to review. If you know that you will be fine if you add 3 more books to your NetGalley shelf, then why would you request 8? Because you can't handle 8 more books on your NetGalley TBR. Even 4 or 5 would be a stretch. The more reasonable approach is to request a maximum of 3 out of the 8 books, then wait to either read some more books or get rejected for a few more books, before requesting more.
Tip 2: Have a requesting plan
If you just go on NetGalley to browse, without a game plan in mind, you will succumb to the pretty covers and leave NetGalley having requested every single book you ever saw mentioned in the past 10 days. So have a list whether on Goodreads or StoryGraph or in your Notes app or wherever you'd like that has upcoming titles that you're interested in. Those are priority books, that when you see them on NetGalley, you can request immediately. Your most anticipated releases should be on this list and not much else.
Every other book should have a waiting period with a length of your choosing. Is 3 days enough? A week? You decide. The point is that this waiting period should help you figure out whether you have the desire and the capacity to read the book in question. I know that there are several titles that I requested on a whim, without waiting, that I came to regret requesting. You know things are bad when you start hoping you'll get denied for a book!
Tip 3: Look at Formatting Before Requesting
This tip is especially important for smaller or new to you publishers, and books that fall under the Graphic Novel/Manga/Comics category. Most publishers have an option for you to send your books to Kindle, which is wonderful, and usually means the formatting will be good. However, each book has different format files and download specifications. It's important that you're actually able to read the books you get accepted for, which means that you should only request books that you'll be able to download in some way and read in the format provided. As I mentioned, this has mostly been an issue for me with works that are mainly illustrated, but to be safe, I'd check each title.
Improving the Ratio:
You already have a bad ratio since you only just came across these helpful tips on how to request properly. Now what?
Tip 1: Get yourself a copy in your preferred reading format
I know that for me, the only genre I'll really read as an e-book are romances or other contemporary stories. The more brain power a story takes, the more likely that I need a physical copy to read the book. And since a lot of my backlist titles are works in genres I don't enjoy anymore (or never really enjoyed to begin with) I discovered that I could not get through my backlist titles through e-book.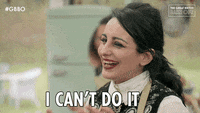 So what I did was I purchased cheap physical copies of my backlist titles. These were titles that I knew I'd eventually unhaul, so I bought most of them used, and I'd recommend doing the same. I'd also recommend not acquiring all your backlist titles at once. Pick two or three to buy or borrow from the library at a time, and then read however many you can before repeating the process. I feel as though the ratio of books you actually want to read to books you only acquired to get them off your NetGalley shelf should be very high. If your TBR is 100 books or less, you should have max 5 NetGalley books hanging around for you to read at a time. If your TBR is bigger than that, you should still only have a max of 10-15 backlist NetGalley titles hanging around.
Now, having these books in your preferred format is great, but you still need to read them. There are a number of ways to go about upping your ratio, and I'm going to suggest a bunch of them. Some might suit you and others might not. Feel free to only try what sounds best for you.
Tip 2 : Set up buddy reads.
This can be for both backlist and unreleased titles. Ask around on Insta stories or Twitter if anyone's interested. Mention that you're looking for a buddy read in a blog post. Heck, stalk Goodreads and find other people who might be interested to buddy read with you. (This last one is not actually one I think would work well, but who knows! Try it out and tell me how it goes!)
You can make this buddy read super detailed in how many chapters/pages you want to read per day/week, or make it more casual. Whatever the details, having someone to keep you accountable will be super useful!
Tip 3: Make a schedule for yourself
Again, this can work however you want it to. Maybe you want to read one backlist title a month, and one upcoming release a month. Maybe you want that after every 5 random books you read, you pick up any NetGalley title, either upcoming or backlist. Or maybe you want to literally schedule out each book for a different week or month that you need to finish it in. You do you!
The purpose of this schedule is mostly so that reading your NetGalley books is on your mind. It's really easy for them to fall through the cracks if you're not on top of prioritizing them, so be proactive! For me personally, I like to be on top of the ARCs coming out in the next month or two. Then once I'm all caught up on reading and reviewing those, I attempt to read some more backlist titles. Or I just read non-NetGalley books for a while. Whatever I'm in the mood of. But every week or two I try to check NetGalley to make sure that there are no upcoming releases that have slipped my mind, and to check if I'm in the mood of reading any of the remaining titles on my shelf.
And there you have it! These are the methods I've been using for the past year or so to help improve my NetGalley experience. If you have any other helpful tricks or know of any other common mistakes, leave them in the comments to help this post be the best resource possible for those who are getting started on NetGalley!
What NetGalley tips do you have? What's your ratio at currently? What's one book that's been on your NetGalley shelf the longest?