Book: The Charm Offensive by Alison Cochrun
Source: I received a copy from NetGalley and the publisher in exchange for an honest review.
Publisher: Atria Books
Release Date: September 7th, 2021
Pages: 368
---
This post contains affiliate links to Bookshop. If you purchase a book using this link we will make a small commission at no extra cost to you!
---
Goodreads // Bookshop // Barnes & Noble // Book Depository // Amazon
---
When I first heard about The Charm Offensive, I was intrigued. A reality show much like The Bachelor, where the lead falls in love with his producer instead of the many girls that are on the show to date him? Sign me up! I thought it was going to be fun and cute, and maybe contain some commentary about reality show franchises. And while The Charm Offensive did contain all that, there also was so much more hidden in its depths!
To start with, we have the "Prince Charming" of the show, Charlie Winshaw. He's brilliant and he's gorgeous, but he is not at all interested in being on the show. Which begs the question as to how he ended up as the lead! I really appreciated how we started off learning about Charlie. He's not expecting to find love. He's not excited to be on the show. He has his reasons for being there, but many of the aspects about the show are torturous for him to participate in
.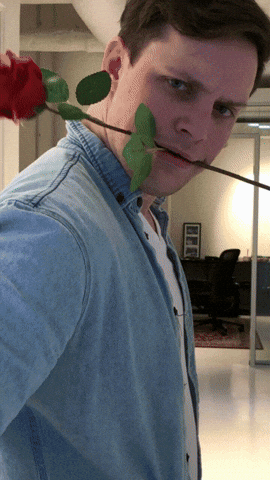 Then of course, we have Dev Deshpande. As one of the best producers, Dev's assignment this season is to work with Charlie, to try to get some great footage out of the awkward and uncomfortable lead. For that to work the two have to get to know one another, and have to build quite a bit of trust, and of course, spending all that time together may just lead to something more than friendship!
Both of our main characters are also struggling with their mental health and there is some great discussion surrounding OCD, anxiety, and depression. These discussions were important, especially seeing as how each character struggles with their mental health throughout the filming of the show and need to learn how to be there for one another at their hardest moments. The ways different people reacted to both characters' mental health needs was extremely mixed and showed that there is a wide range between helping, doing nothing, and making matters worse.
While I love the two main characters to pieces, and adored watching their relationship unfold, this book had an excellent cast of side characters as well, that I loved reading about. Like I mentioned, even the side characters were complex and had evolving storylines and character growth throughout the book. My absolute favorite was Parisa, who's Charlie's publicist and also his best friend. I adored her, and hope there's a companion novel that she stars in coming our way!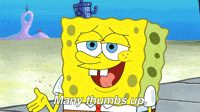 But even those characters that could have been villainized weren't, like Ryan who's Dev's ex and also works on the show, or the women vying for Charlie's attention, especially Daphne, Angie, and the token mean girl, Megan. Not to say that you ended up loving every character, but there was always some dimension and humanization of each person's actions. That's part of why I became so invested in the story. Of course, I was rooting for Dev and Charlie, but I didn't want any of the other characters to be hurt in the process. The complicated romance felt messy and tangled and exactly what I'd expect from such an unusual situation. I appreciated that there wasn't a simple way to make things work and that it took quite the effort to even attempt to give these two characters their happily ever after.
This book is such an excellent commentary on so many things. There's a lot to unpack in this book, and my favorite thing is how complexly every issue was dealt with. No character was perfect, but they all were trying their best. There were many instances where something was happening that was harmful, and various people didn't step up to try to change things. I found that very realistic, but I especially appreciated how no one was demonized for not doing anything at first, because they learnt from their mistakes, and eventually figured out how to stand up for those that needed it. The reasons people had for not stepping up right away were varied and understandable, and many times they needed a wake up call in order to truly see the damage that was being done.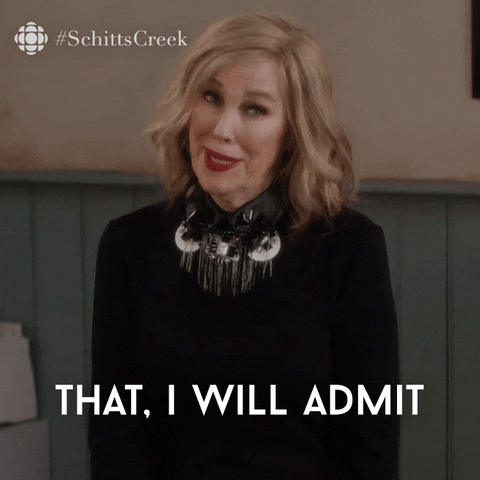 This book is also exceptionally queer, with Dev out as a gay man, one of the contestants on the show being openly bi, and various other LGBTQ+ characters thrown in as well. However, we also had some characters who were unsure of their labels, specifically Charlie, and it was delightful to see him learning about his sexuality and figuring out what labels he feels comfortable with, or even whether he wants to use labels at all. Once again, this book masterfully provided so many differing viewpoints on one topic and showed how there's no right way to be queer.
4.5 STARS
In the end, I gave this book 4.5 stars. The story was so captivating and fun to read. It features complex characters and difficult situations, has great discussions surrounding mental health and its importance, and has a wonderful romance as well. I would definitely recommend this book to those looking for something that is a romance but isn't all light and fluffy.
What romance have you read recently that exceeded your expectations? Do you watch The Bachelor or similar shows? Which book has the best side characters?