It is a well known fact that Goodreads is not ideal as far as book websites go. And although the book community has been issuing complaints for many a year, there is still no change in site for the website. Since I currently have nothing better to do I've decided to compile a list of grievances I have associated with the site. Can Goodreads do better? Yes. Will they? Uh, no.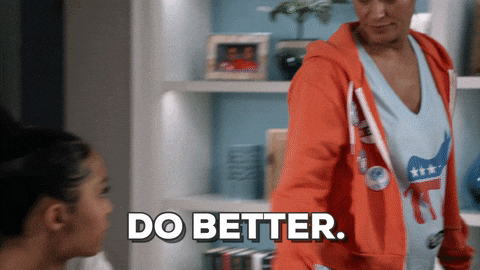 Obviously, I'm not saying that I could design a better website for keeping track of books and reading goals, but if I were a $150 million dollar website owned and operated by one of the biggest businesses of the 21st century I would spruce things up every now and then.
Grievance Number 1:
Why….why are there no half star ratings?? It seems especially odd to me that there are no incremental ratings on Goodreads given that there average ratings for books are (obviously) given in decimal increments and not rounded to whole numbers. If it makes sense for the average rating to not be rounded, why do the individual ratings have to be rounded? So often there are times when I read books that are 3.5 of 4.5 stars, and for me, there's a world of difference between a 3 and a 4 star rating. Not being able to encapsulate the true rating I'd like to assign to a book is a well of frustration.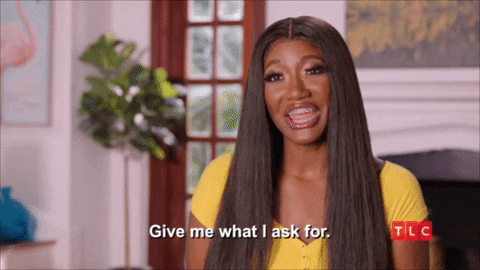 Oh you're a reviewer and you want to rate a book indicating a slight nuance? Oops, sorry. You're going to have to write out in your review that you had a fractional rating, because our website can't fathom anything less than a full star (unless we're talking about the average rating of course).
Grievance Number 2:
The search function on Goodreads is g a r b a g e. You type one letter slightly wrong and the entire search is completely off. Autofill? Exists in the worst form where it's like Goodreads is trying to guess the opposite of whatever title you're trying to enter. In addition to that, there are times when you'll type the title in completely right, but it'll still give you the wrong output! Why?? Where is Goodreads storing their data? Why must I type in an authors name and then scroll through their works to find the book I want even when I enter the title completely correct??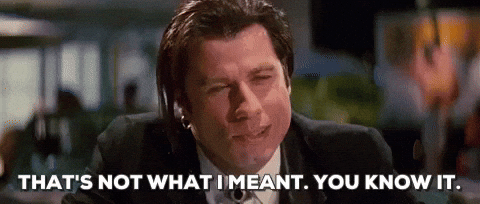 I don't know if it's too much to ask but I feel like an online book database should be better organized. If only to let their users find the books they want with an air of relative ease.
Grievance Number 3:
I genuinely believe that Goodreads is operated by a single person stuck in a basement somewhere because the level of incompetence associated with (well almost everything) filtering out fake and real reviews AND with weird unsolicited messages is kind of strange. Like why does a book reviewing website let racist people keep one star reviews up for books they haven't even read? Goodreads said "No checks and balances, only chaos, you want to leave a review for a book that doesn't even have ARCs out yet? Go forth demon children."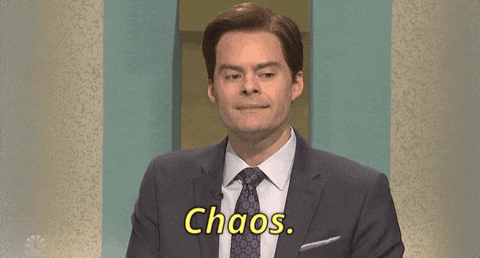 I mean WordPress has a simple service in place that can automatically hold back spam comments. Can't this thing be done with spam reviews? As sucky as Goodreads is, it is an important site that helps readers decide whether or not they want to read a book. If the average rating of a book is super low because of spam reviews that can seriously damage an authors career. Also, this tends to happen almost exclusively with BIPOC authors who are already at a significant disadvantage within the publishing industry. Step up Goodreads.
Grievance Number 4:
Please for the love of god stop emailing me every time I finish a book. I know I finished the book. I'm the one that read it. I am also the one who marked it as read on your god forsaken website.
In association with this, maybe make a better recommending algorithm? I have seen so many terrible "if you liked…try this" from Goodreads it's downright embarrassing. It's like Goodreads has valuable reviewers data at the tips of their fingers and then they just ignore it and throw random crap together to see if it sticks (spoiler alert: usually it does not).
Grievance Number 5:
I just wish that the Goodreads awards would do better. Every year it's an overwhelming sea of white non-diverse authors even when there are fantastic popular books by AOC that are just never given the chance. Again, the sole purpose of Goodreads is to be able to let readers know of new books as such I kind of wish that Goodreads would have some sort of function that would let readers of know of some (actually) underrated books.
Like see a book that only has 1,400 ratings but they're all stellar ratings with raving reviews? Maybe create a section in your (useless) newsletter that lets more people know about this book that people have been enjoying! I know that most underrated books get championed by bloggers, but a book blogger's reach is clearly not the same as Goodreads. Especially when so many more people will read Goodreads reviews and recommendations rather than blog posts.
I could go on and on about the shortcomings of this website. But I don't have all day to write this, and I bet that you don't have all day to read this. I just hope that as unlikely as it is, Goodreads will one day move forward and try to do better. As they are clearly not doing that in the future, here are some alternatives that readers have been saying are at least trying to do better than Goodreads!
I've heard great things about both Storygraph and BookSloth and although I haven't been active on accounts on those sites in the past as I'm going to try to be moving forward! Another very fun book reviewing site that I recently became aware of is Readerly! Readerly is sort of like a twitter for books, where instead of posting a full review for a book you can post a short snippet that you feel encapsulates the book to try and generate interest in it.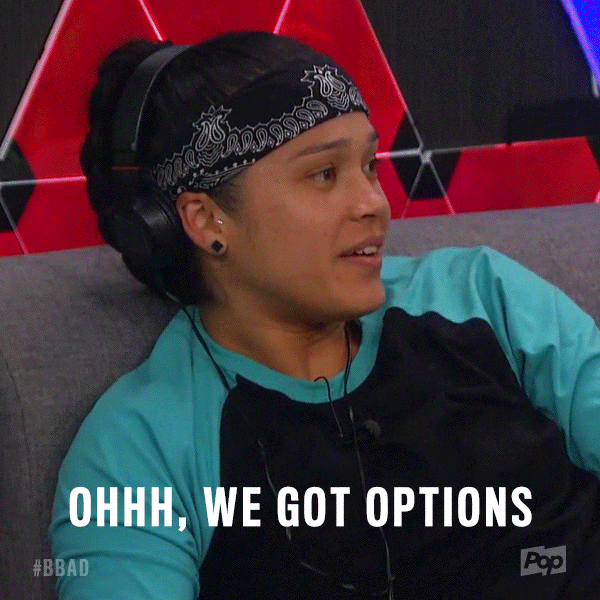 You can find me here on The StoryGraph and my Readerly username is @paper_engine. If you do check out my StoryGraph you will see that it is absolutely barren. But! It is a goal of mine to use it more in the future, so feel free to connect with me on there.
What do you think of Goodreads? Have you tried StoryGraph or Book Sloth? How do you keep track of your reading?