Book: One Last Stop by Casey McQuiston
Source: I received a copy from NetGalley and the publisher in exchange for an honest review.
Publisher: St. Martin's Griffin
Release Date: June 1st, 2021
Pages: 432
---
This post contains affiliate links to Bookshop. If you purchase a book using this link we will make a small commission at no extra cost to you!
---
Goodreads // Bookshop // Barnes & Noble // Book Depository // Amazon
AAAAH!! AT LONG LAST!! I finally get to rant about this book!!! Ever since I read Red, White, and Royal Blue I was immediately excited to see what Casey McQuiston would come up with next. With the announcement of her new book, I wondered if One Last Stop would live up to the hype of RW&RB, and it absolutely did in the best way possible!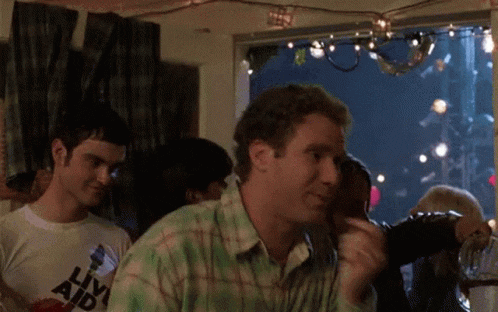 The first thing to note about OLS, is that it is not a RW&RB 2.0. It is queer and it does have a fantastic cast of personable and likeable characters, but it is its own book and I think that fans of Casey McQuiston should note that and give the book the attention and adoration it deserves, without comparing it to RW&RB.
One Last Stop follows August, a 23 year old girl who just moved to New York City. August adjusts to city life with a new waitressing job and new roommates, and things seem to be going well when she adds a new subway crush to the list. Unfortunately, the girl on the train, Jane, is not your typical commuter. Jane's been trapped on the Q train since the 70's and August might be her only chance at getting free.
First and foremost, OLS solidifies Casey McQuiston's strength at characterization. I immediately wanted to get to know every single character in this book (and become their best friend). Usually, I find that the main characters can be reliably interesting while the side characters fade into the background, however, in OLS every single character was a world on their own. From August's roommates, to August's workmates, every single character left me wanting more. I would honestly read novellas dedicated to each side character in this book.
One of my second favorite things about this book was the fact that it took place in Brooklyn!! Now, I know that it's not exactly rare for a book to be set in NYC, but it is rare for it to actually feel like NYC. Let's just say that the subway weirdness was captured perfectly in this book. Which obviously is important since it primarily took place on the subway. Speaking of the subway the only smaaaalll issue I had with this book was, SLIGHT MAYBE SPOILER AHEAD?? that there was a semi public sex scene on the train. It's really just a personal issue, since you know, I ride the train daily, and the idea of people having sex on the moving trash can/petri dish that is the subway grosses me out. POSSIBLE SPOILER OVER.
Slight maybe semi spoiler aside, another thing that I enjoyed about OLS was that it was an easy read. I know that the page count says 436, but it did not feel long at all. The story just flew by, and when it was over I was surprised and left wanting for more!
I give One Last Stop a very enthusiastic 4 stars! It was a wonderful blend of romance, magic, and mystery (no I cannot expound because I will end up spoiling by mistake), and it's the perfect read to add to your Pride month TBR!!
Have you read RW&RB or OLS? What's your favorite city for books to take place in? Have you ever taken the subway?