This post was very much inspired by Sabrina @ Wordy & Whimsical's post. Last year, when I was reading her post that listed lies about reading and being a reader, I started thinking about the ways in which I defied bookworm stereotypes. And immediately one big thing jumped out at me. I'm majoring in engineering.
Now you probably already knew that and are really confused why I'm making such a big deal about it. Well, let me clue you in. There seems to be a very big divide when it comes to what your major is in college. There are the liberal arts people and there are the STEM people. And some people will take what you're majoring in and make a whole bunch of assumptions based on that. One such assumption is that if you're majoring in engineering, or any other STEM related field, you're just a big geek who loves computers, coding, video games etc. You certainly can't like art, or literature, or theatre! You're an engineering major after all. You like math. Well I'm here to prove those people wrong. (Except for the part about being a geek and liking math. That part is true.)
Now, I want to make the disclaimer that most of the people creating this big divide aren't other bloggers. There are plenty of people in the online bookish community that are pursuing scientific fields of various forms. And never once have I felt less than when I mentioned my engineering major on the blog. But regardless of the source of this stereotype, I've definitely felt it being applied to me.
For one thing, even my decision to major in engineering came as a surprise to a lot of people. Growing up I was always reading. I'd take trips with my friends to Barnes & Noble on vacation days. I was always asking to go to the library, where the librarians knew me by name. And so when it came time to start considering colleges and majors, almost everyone in my life assumed I wanted to go into publishing! But that had never really crossed my mind, to be honest. I've considered several career options, but I've always known that while I love reading enough to dedicate time to it as a hobby in the form of blogging, I never wanted to be a writer or become part of the publishing world. I read to relax and to enjoy myself, and I try to keep my reading as stress free as possible because of that.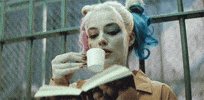 Math and science on the other hand, were the natural choices for me to gravitate towards in terms of a career. I enjoyed learning more about those subjects and went out of my way to take classes to learn more about how the world works and rules by which our existence is governed. Even now, several years into my degree, I know I made the right choice my pursuing a scientific field.
On top of choosing a STEM field, I find that a lot of times readers want to become writers. And while I'd be lying if I said I haven't considered it once or twice, I've never had the urge to sit down and write. I enjoy blogging, and writing short discussions and reviews, but coming up with fictional tales isn't my forte! I always feel like a fraud for some reason when NaNoWriMo comes around and everyone starts discussing their plans and stories, and I have nothing to contribute.
But then again, I'd like to make the case that my lack of writing experience and the fact that I'm majoring in engineering leads to my bringing unique skills to book blogging. After all, I'm being trained to analyze things in every one of my classes, and I feel that I bring that to blogging and writing as well. My skill just doesn't lie in creating words, but rather in editing and breaking down words. I think that's part of why reviewing didn't come naturally to me at first. I was approaching it as a writing assignment instead of an analysis of the story. Once I changed my approach, it became a lot easier for me to write reviews. My discussions have always been analyses, which is probably why I always had so much fun writing them. It played to my strengths.
I think that everyone brings something unique to blogging, and for me I think that my love for engineering helps me bring a unique perspective. School may take over my life during the semester, but in the end I bring back what I learned into this blog that I love. For me there's no disparity between the fact that I love to read and I love STEM. I combine the two every day in new and interesting ways! So to those of you who are struggling and thinking that you have to choose one or another, I'm here to tell you that you don't have to! People are allowed to enjoy more than one hobby, and there's no real reason why any two hobbies should ever contradict one another, no matter what other people think!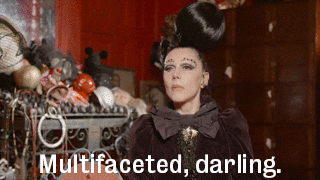 What are your non-bookish hobbies? What are you majoring in or do you plan on majoring in? In what way do you not fit the reading stereotype?