Book: The Intimacy Experiment by Rosie Danan
Source: I received a copy from NetGalley and the publisher in exchange for an honest review.
Publisher: Berkely
Release Date: April 6th, 2021
Pages: 336
---
This post contains affiliate links to Bookshop. If you purchase a book using this link we will make a small commission at no extra cost to you!
---
Goodreads // Bookshop // Amazon // Book Depository // Barnes & Noble
---
When I finished The Roommate last year, and I heard that Naomi was getting her own book, I was super excited. When I heard that she was going to be having a romance with a rabbi, I will admit that at that point I got a bit nervous. I wasn't sure how the relationship would progress, and I was scared that religion would be used as a method of separating this couple, in a way villainizing Judaism. But I did not need to worry. Whatever my expectations were for this book, the real thing was so much better than anything I anticipated!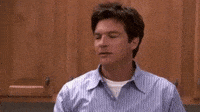 This book follows Naomi who is trying to get a teaching position to share what she knows about sex and intimacy to expand her online platform, Shameless. Surprisingly, the only one interested in offering her a chance is Rabbi Ethan Cohen, as he hopes that Naomi's seminars on Modern Intimacy will help his synagogue grow. Oh, and of course a romance brews between the two of them!
I think what most surprised me was how Naomi's character was developed. This book mainly focuses on Naomi working on opening herself up to love and becoming less guarded, while still remaining her feisty self. I really appreciated this approach. It added so much dimension to Naomi because she was learning how and when to let different parts of herself show in different scenarios.
Part of the reason that Naomi started to unravel the more sealed off pieces of herself was because of her interaction with Ethan, who is the softest of cinnamon rolls. Ethan is warm and caring, and he always takes things into consideration before supplying you with exactly what you needed to hear. It's part of what makes him such a great rabbi as well as a wonderful partner. Ethan had the patience and love that Naomi needed to work through her emotions without being judged. These two were such an adorable pairing that just worked so well!
But the romance wasn't the only fantastic relationship in this book! The cameos we get from Clara and Josh from The Roommate were so much fun, and I loved seeing how Naomi cared so deeply for her friends through the little actions and such. In the beginning Naomi is reluctant to love and be loved, but it was fantastic seeing her viewpoint slowly evolve throughout the course of the book.
Then of course we have Ethan's sister Leah! I'm honestly hoping that the next book is about her. She's an absolute chaos demon and I adored that about her. She's always there for Ethan, both to embarrass him as any sister would, but also to lend her support. Their interactions always made me smile and this was probably one of my favorite sibling relationships that I've read in a while.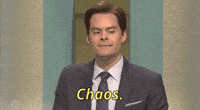 A one word summary of Leah
Besides for having enjoyed The Roommate, one of the things that first made me want to read this book was the fact that this book featured two Jewish characters. Having Judaism at the forefront of this story was a wonderful thing to see, especially as I had requested this book on account of being an Own Voices Jewish reviewer. I especially loved how much Ethan worked Jewish theology, lore, and concepts into so many interactions. That felt so relatable to me. When you're immersed in a culture, of course you're going to reference it all the time! Yet there have been so many times where there is Jewish representation without actual representation of the culture, and I was so happy that this book wasn't like that.
4 Stars
My reasons for not giving this book a 5 star rating all have to do with my expectations. I was in the mood of a specific kind of book when I picked up The Intimacy Experiment, and what I got was something different. This isn't a bad thing, but it did take away from my enjoyment, since I kept waiting for the book to take a different turn than it did, even though I was enjoying the current storyline. I think that if you've read this review (or any other review) and know to expect a story that's more about personal growth and finding someone that brings out the best sides of you, this book will easily be one that you adore.
If you're looking to read a cute romance with a whole lot of Jewish culture and sex positivity in it, look no further. This is the perfect book for you!
What other adorable romances have you read recently? What sibling relationship do you adore? Do you plan on reading this book?