As so often happens to me during the semester, I'm feeling slumpy. In terms of reading, in terms of blogging, in terms of commenting. And after trying out 5 books in 2 days and landing on a choice that took me by surprise, I began to think about the kinds of books I gravitate towards when I'm busy and/or stressed. What I discovered was that a lot of the books I tend to read in these situations are books that tend to get talked down on, or are works that some people don't consider "real books" or "quality literature". So today I'm here to talk about these kinds of books, and why they're so important to me.
First, let me explain what kinds of books I'm referring to. For me, these books are graphic novels and romances, especially historical romances with the shirtless men on the cover. I know that a lot of people refer to these books as "guilty pleasures" while others call them "mindless drivel" or claim that they're "not real books". But these might be the most important kinds of books I read.
You see, I've talked about this before in a Shattering Stigmas post last year, but when I started college a few years back, my anxiety got so bad that I was no longer able to concentrate enough to read for pleasure. I could read textbooks just fine, but the moment I tried picking up a book for fun, my focus went out the window. I read about half the amount I normally would that year. I remember vividly the struggle that I had to put up to get through each and every book.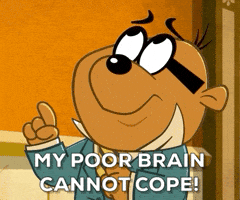 But the next year, I didn't have the same problem. Yes, it was still stressful to read for fun, but I had the ability to do it. And while some of that has to do with the fact that I started blogging, I think a lot of it also had to do with the books I chose to read. In fact, if you look at the books I read in 2019, you'll find that about half the books I read that year were either graphic novels or adult romances. So called "mindless" books. And you know what, maybe that term does have some merit.
It was mindless in the sense that it allowed my mind to be at ease, and not have to work hard to understand the plot and the language. It was mindless in the sense that it didn't create tension and suspense and delve into difficult topics in serious, heartbreaking ways. These books allowed my mind to relax and remember that reading didn't have to be difficult. That reading could be fun and easy. That I didn't have to spare the remaining energy I had when I was done with school to struggle to make sense of a confusing world. Instead I could lose myself in pretty artwork, and predictable tropes that always ended in a happily ever after.
I owe these mindless books a debt of gratitude. Because once again, they're coming through. Online school isn't easy, and I've been feeling super slumpy. As I mentioned earlier, I tried out 5 books in the span of 2 days and found it difficult to focus enough to continue with any of them. That is, until I picked up my current read. It's a YA romance filled with cliches, and over the top flirting. The writing is pretty basic, and the plot is super predictable. And it's just what I need. Once again, a mindless book has come to save the day.
So I guess what I wanted to get across was that mindless books have a purpose. And I think it should go without saying that you should never shame someone for their reading preferences. While for me graphic novels and romances do the job, for others audiobooks and thrillers work for them. Just because it's not Shakespeare and Charles Dickens, doesn't mean these books don't have worth. Reading for pleasure is just as important as reading for analytical reasons, and it's time that more people started recognizing that as a fact!
What genres make you happy when you're stressed? Do you consider certain genres to be "mindless"? Does school impact how much you read as well?