As most readers will attest to, we each have genres that we tend to prioritize, and others, that even if we love them, tend to fall to the wayside. Of course, each reader has a different list of genres they love, and their own hierarchy of the order they tend to use to prioritize their books. But there's only one person writing this specific post, so today you'll be hearing about the genres I prioritize, and why there are some genres that I love but rarely read.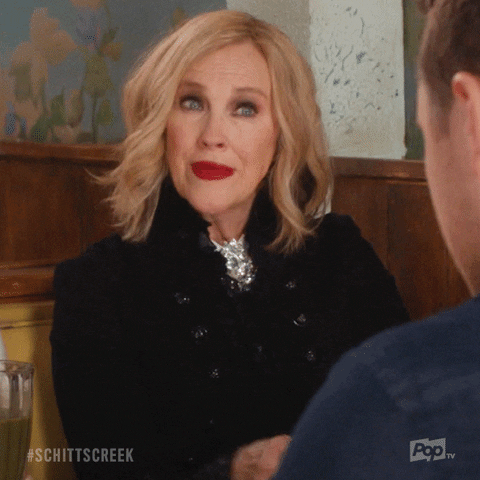 First off, let's start with the obvious! The three genres I prioritize the most are adult romance, YA contemporary, and middle grade graphic novels, in that order. While this wasn't always the case, that's the pattern that I've fallen into these past few years, so I'm not going to bother talking about the genres I used to prioritize. That could be a whole separate post! 
Now, you might think the reason why I prioritize those books is simple. I love those genres, and so I make time to read them. You're right of course, but you don't have the full reasoning just yet.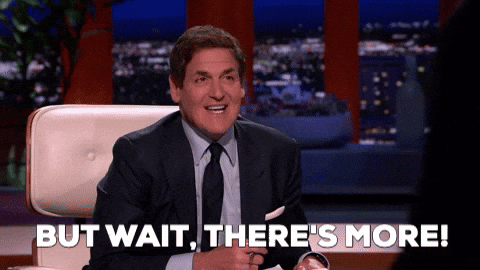 You see, this past week I went to Barnes & Noble and when I was there, I picked up two books. That's not unusual, as you'll see in this month's wrap up, I've acquired lots of books from various sources in January. What made me take note, and what inspired this post, was the fact that I bought books from two genres that I really enjoy, but that I rarely read from. So that of course got me thinking. Why is it that these genres that I enjoy don't get the same time in my life for me to prioritize reading them? And there are multiple answers to that question.
I decided to break down the different reasons by using genres where that reason applies. Because while all the reasons I'll mention are true, some are more specific, while others are more universal, and this way you'll also get to hear a bit more about genres that I enjoy but rarely discuss.
The first genre that I enjoy but don't read much of is classic works. I happen to be one of those people that enjoy classics! As you know, I don't think you need to have read any classics to be well-read, but since I have fun reading these works that are so often talked about, I used to spend some time picking up one to five a year. I think what's changed for this genre in specific is brain power. If you've read my post about mindless books, you'll know that my classwork is very draining, and so I have a hard time focusing on books that are not simple and easy to get through. And while I love classics, they can be quite dense! 
Classics also don't really have new releases. I think the fact that they've existed for so long with such popularity makes me relaxed about when I pick these books up. After all, there's no sequel coming out next month. I don't have to worry about the book going out of print. Whenever I make the time to read whatever classic I decide to pick up, it will still be available for me to read. That takes the urgency out of needing to prioritize those books for me. That being said, now that I know why I haven't picked up a classic in the last few years, I'd like to read one or two a year, whenever my brain can handle them of course!
The next genre that I'll mention is one that I've only dipped my toe into, but want to try more of. That genre is poetry! I picked up a collection that I read and loved last year, and I now have another two on my shelf. I've always enjoyed books in verse, but making the leap to poetry collections has been scary! 
I think my hesitation with this genre is two-fold. Firstly, I have to be wary of my triggers. Many poetry books delve into dark and deep themes, and while that's great, that's not something my mental health can handle at the moment. So finding poetry collections that are more lighthearted, and in the style I enjoy can be a challenge. 
This issue is combined with the second factor that makes reading poetry difficult, which is the fact that it can be hard for me to find poetry collections. Yes, I'm aware of Milk and Honey or The Princess Saves Herself In This One, but all the poetry collections I've picked up or have been interested in thus far have not been popular at all! And maybe this is just a case of me not looking in the right places, but I think that getting into a new genre is always difficult, and with the niche tastes and requirements I have, that difficulty grows exponentially. Because it's highly improbable that I find someone with the same poetry tastes as me, but since I'm so new to the genre, I barely know how to filter out the books I'd enjoy from the ones I wouldn't!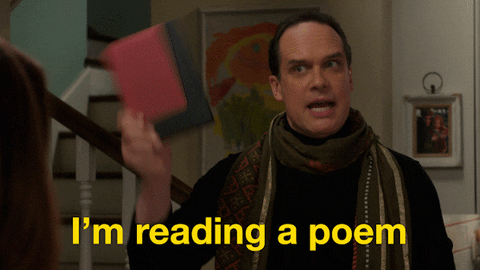 Honestly, those two genres do a pretty good job of summarizing why it's difficult for me to pick up any genre that I'm not consistently reading! I enjoy sci-fi occasionally, but don't pick it up often. I love non-fiction, but only read about one of those a year. I used to enjoy middle grade fantasy, but I haven't picked one of those up in ages! 
I think sometimes I also get so caught up in the genres that I love, that I forget to make room for the genres that I care about to a lesser degree. I don't think that non-fiction will ever be my favorite genre, but I do enjoy it! So I would love to make more time for it!
This post turned into a rant about the different genres I want to dabble in sometimes soon, and I'm fine with that. But I think it was important for me to take the time to break down the reasons that I don't read these genres, and to take note of which genres I want to read more from, that way I can make changes to my reading. Honestly, I don't think I'll make any major changes to the genres I prioritize while I'm still in school, but I would like to occasionally dip my toe into a genre I haven't read in a while, until I have time to actually focus on diversifying the genres that I read in a more extensive way!
---
This post contains affiliate links to Bookshop. If you purchase a book using this link we will make a small commission at no extra cost to you!
What are some genres you enjoy, but haven't picked up in a while? Which genres do you prioritize? What are some reasons that you don't branch out in terms of genre?