Hello friends! It's been a hot second since we've posted anything on the blog, so I've decided to get things up and running with a very important discussion. Recently, I've noticed that when I talk about books, with bookish and non-bookish people alike, I often utter the phrase "I've been meaning to read that." And confession time. I don't always mean to read that.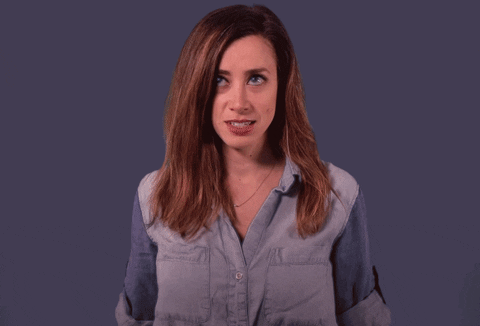 Now, there are a lot of different ways that I use that phrase, and in each situation, it means something different. So I've decided to classify each situation into an alignment chart, to make everything a little bit clearer. Sometimes I'll be scrolling through a few blog posts and I'll notice that a lot of people are talking about a specific book. That book will make its way onto my handy dandy mental TBR and stay there for a while. These kinds of books are interesting because I don't usually get excited for them and mainly "mean to read them" because I've been seeing them around so much. I'll usually mention that I've been meaning to read it when I'm in a bookstore and a friend of mine will notice the book on the shelf and ask about it. Or since it's probably a hyped book, when it inevitably comes up in conversation.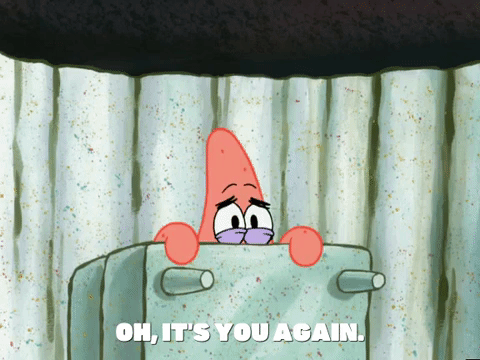 Me when I see a copy of a hyped book IRL
This category of "I meant to read that" can be classified as true neutral. I do intend to read them someday but I'm not leaping to do so, and if I never end up reading it, I'll be fine. 
The next "I've been meaning to read that" happens when associated with what some might call classics. Either the books are actual classics, and I express my earnest desire to read the book as a way to seem like I would like to round out my reading more (even though we all know that at this point I am more likely to read a retelling of The Count of Monte Cristo than the actual book). Or the book is a YA "classic" like Twilight, Divergent, or The Shadowhunters. For the YA classics, I say I intend to read them as a way to end conversations. Do I actually want to read The Shadowhunters? Not really. Do I still have a desire to be clued into the fandom just a little bit? Yeah.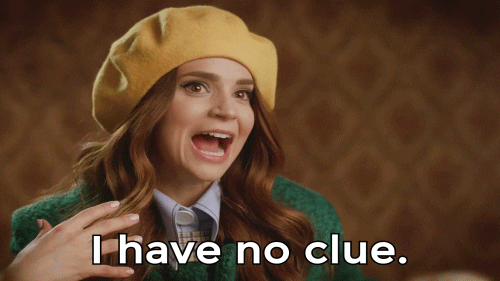 What's going on in the Shadowhunters fandom, someone please explain
I feel like with those books, there is a chance that I'll end up reading them one day. Maybe if I'm trapped in my house for an unknown amount of time, or if school just decided to get canceled and switch all learning to remote platforms or something *cough* COVID-19 *cough*.  Just spitballing here. I would align this category as chaotic good. Because I mean well when I say I've been meaning to read it, but it is a bald-faced lie.
The last "I've been meaning to read that", that I'd like to discuss, is the kind that some people might be displeased with. This is the "I've been meaning to read that" of complete deceit. Sometimes I might be blog hopping and come across a blog that I'd like to comment on, or I'll be having a conversation with someone and they'll mention a book that they're super excited about. The common occurrence in these two cases is that the book they're talking about is usually very outside of my usual genres. You might already see what's coming, but I sometimes, rarely, almost never, might tell someone that I've been meaning to read a book that I would never lay my hands on.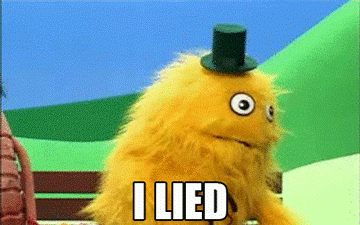 I know it sounds bad! But sometimes you might want the conversation to continue, or you might want to become friends with a blogger, but the only posts they have up are about books you don't ever plan on reading! Is it right to do this? Absolutely not. But is it understandable (and forgivable)? I sure hope so. This one, without a doubt, falls into the alignment of chaotic evil. I would like to argue that it might be lawful evil. But that's up for discussion. 
So, my question to you is, do you also say that you mean to read books that you actually don't ever plan on picking up? Do you think it's bad to express false interest in a book to continue a conversation? And most importantly, can you forgive me if I've ever falsely expressed interest in a book that you've spoken about?
 Do you often say that you've been meaning to read things? Have you ever expressed interest in a book that you never actually plan on reading? Have you read City of Bones? Tell me about it.