February is now over! And we've succeeded with our plan for being more chill with blogging for another month! We posted and commented when we had the time, and so far we've kept blogging stress free! Plus we both read some great books this month, so that's very exciting news as well! Next month will be the real test though, when March Midterm Madness strikes. But you'll hear all about how that turns out in a month or so. For now, here's everything you could want to know (and more) about our reading, blogging, and life in general this past month.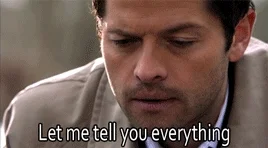 That happened in February
(Side note: As per usual, all covers link to Goodreads.)
Books Read:
Malka:
This was quite the month for me. I read only 4 books this month, and only because I finished The Game Plan a few days ago. I don't know if it's because I've been so busy or if it's that I'm in a bit of a slump, but I just did not read. Hopefully, the problem, whatever it is, magically clears up and I have a fantastic reading month in March.
The good news is that I really liked all the books I read this month! What I Carry is probably my favorite. I've mentioned it before in our Ultimate Recommendations Tag, but it follows a girl who is about to age out of the foster care system and provides such a nuanced look into foster care and adoption. I want everyone to read it! Just look at that cover! How can you say no? Lord of Scoundrels was also such a great read. I love romances where the heroine doesn't accept any nonsense and refuses to let her love interest acting like a child or unnecessary miscommunication get in the way. I had so much fun reading that book, and the development of this couple's relationship was quite possibly the best I've ever read. On the other hand, The Game Plan disappointed me a bit. I was loving the first 70% of it, and then useless conflict and drama and uncharacteristic behavior made my enjoyment of this book sink a whole lot. But on the whole, a really good reading month enjoyment-wise.
Five Stars:
Four Stars:
Three Stars: 
Chana:
My reading goal for February to catch up to my reading challenge enough just to make sure that I wasn't behind on it. Unfortunately, I've failed on that front. But I'm less behind than I was at the of last month! Only 5 books behind now! I read 16 books this month and so many of them were highly rated! As time goes on I can clearly see that I've become more lenient with my ratings, and I'm happy about that.
Five Stars: 
Four Stars: 
Three Stars: 
Two Stars:
 Books Acquired:
Malka:
I've been feeling super slumpy and uninterested in the books I own recently, so I decided to buy myself something new that I was excited about. I walked into Barnes & Noble, and was immediately drawn to this book. I've heard great things, I love the cover, and it felt like the perfect book to follow What I Carry, since it deals with adoption. I'm hoping that I have time to read it really soon!
Purchased:
Chana:
This month I bought one series that my library doesn't carry, and I got two books from Book of the Month. A few months ago I signed up for Book of the Month just to try it out for a bit. And after having it for 2 months I realized that I would probably like Book of the Month YA better, so I switched to that. AND NOW. Book of the Month YA is being canceled! So. I guess for the one month that I had it it was great.
Things We Did:
We started an IRL book club in the beginning of the month! A bunch of our friends, family, and friends of friends joined and so far it's been a lot of fun! To decide what our first read would be we all pitched a book, and then proceeded to have several intense rounds of voting. In the end we're reading Dear Edward, and if any of you are interested in participating in the book club, let us know and we'll start talking about it more on the blog!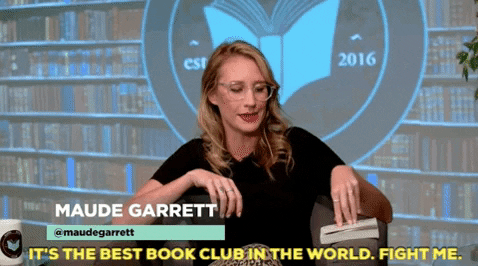 Posts We Loved:
Cam @ Camillea Reads wrote a terrific post about creating a healthy blogging mindset.
Nyx @ Drizzle & Hurricane Books discussed the highly relatable topic of why books matter to her.
May @ Forever & Everly gave book recommendationsto read while you're feeling sad.
Kelly @ Another Book in the Wall gave some great recommendations for post ideas when you haven't read anything in a while.
 How was the shortest month of the year for you? Did you get lots of reading done? What was the best book you read?