**I received this ARC from Netgalley in exchange for an honest review**
I don't know if it counts as a genre, but retellings are (and always have been) some of my favorite types of books. I love seeing how authors adapt a story and make it completely their own, sometimes only drawing on the most minimal of details in order to craft a wholly unique story that captures today's audience in ways that the original source material wouldn't have.
However, the funny thing is, that I tend to read a lot of retellings without meaning to. I am a fool, so I don't really pay a whole lot of attention to blurbs and synopsis, which leads to me being completely blindsided when the book I'm reading turns out to be a retelling. I get super excited like I somehow solved a mystery, even though it says right on the back of the book that it's a retelling. This has happened to me countless times, and it's a lil' embarrassing at this point. Why am I telling you all this? Welp. It happened again folks. I'm a little dummy that had absolutely no idea Only Mostly Devastated is a Grease retelling.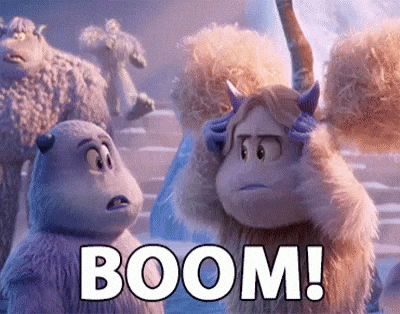 Me when I realized that Only Mostly Devastated is a Grease retelling
Do I love Grease?
Yes.
Did I love this retelling?
Hells to the yeah.
Want to hear why I loved it and why you should read it too? (Of course, you do, this is a rhetorical question).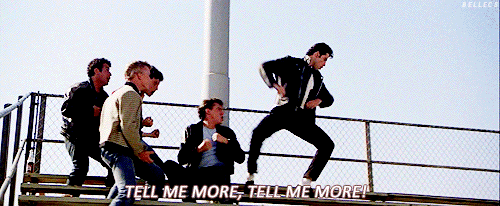 All of you right now
For those of you who don't know the plot of Grease (first off, how dare you), you can read the synopsis for Only Mostly Devastated here!
1. It's a Grease retelling with LGBTQ+ rep!!
 Grease is one of the best musical films out there. Sure it has its issues, but it is a classic. And what better way to pay tribute to a classic than to adapt it to a book that takes place in our times, and features LGBTQ+ representation? Sophie Gonzalez adapts Grease beautifully in this book, she stays true to some of the themes from the original film, while adding more dimension and new characters, making the story 100% her own. I listened to the entire Grease soundtrack while reading this book, and lemme tell you, it enhances the experience. 10/10 would recommend.
2. The characters are all so fleshed out and dimensional!
I was pleasantly surprised when I started reading this book because, despite the complicatedness of Ollie and Will's relationship, both of their characters were fleshed out where you clearly understood both sides of their stories. I think that this is quite a feat, considering that the book is narrated by Ollie, and there was the opportunity for it to be completely one-sided. Many other times throughout the book, multiple characters work through their problems with a sense of realism and maturity that you don't often see in YA. I loved that the characters were portrayed as real people and they dealt with their problems as real people would.
3. Family, Family, Family
Books with families that consist of more than your usual nuclear family have always been a fave of mine. And ones with strong familial relationships of any kind? Perfection. In Only Mostly Devastated, Ollie's family moves so that they can help take care of his Aunt Linda who has cancer. Ollie routinely babysits his younger cousins, and his whole family has such a wonderful dynamic.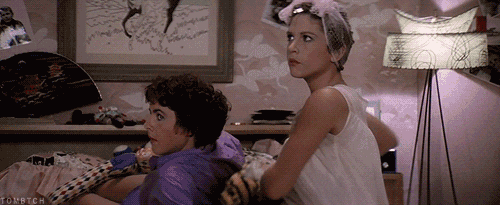 Me throwing all my love for this book in your face
There are many many more reasons that I liked Only Mostly Devastated, but some are spoilers so you're just going to have to read the book and find them for yourself. Only Mostly Devastated is adorable, well-written, has wonderfully fleshed-out characters, and I don't know if you got this yet, but it's a Grease retelling.
Goodreads // Amazon // Book Depository // Barnes & Noble
 Have you read or do you plan on reading Only Mostly Devastated? Have you watched Grease? If you have, what's your favorite song? Do you like retellings?