As you can see from the title, today I'm going to be discussing female characters and the way they tend to be (horribly) portrayed in fiction. Now to start with, I need to come clean, when I was younger I hated reading about women. Any book where a girl was the main character I tended to disregard and didn't even bother trying to read it. The only times where I would read a book with a girl main character was when there was a male lead character as well. It's not very hard to figure out why I curated my reading tastes like this. I used to think that any book that focused on a girl would be boring and stupid, I thought that if I picked up a book with a female lead she would be chasing a boy the whole book and wouldn't do anything "cool" like a male lead would.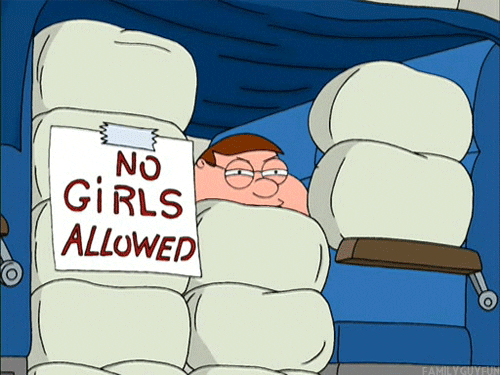 Obviously, this isn't the case, but I think that one reason why I started to think that way is because when I was younger the majority of middle-grade adventure leads were boys. From all the popular series like Harry Potter, Percy Jackson, Septimus Heap, The Mysterious Benedict Society etc. it was always the boys who were the chosen ones. Sure, many of these books had great female supporting characters, but the problem for me was the lead, not the general fact that there were girls in the book.
The way I saw it, if there was a female main character she would have to fall in love with a boy at one point in the book, which would mess up the whole story. In middle-grades with male leads there were often books where romance wasn't mentioned at all. This avoidance that I had for female leads led to me not reading much YA when I was 14-17, since the majority of YA books feature (fantastic) female leads. I was still stuck in a place where I assumed that any book that featured a female lead would portray her as weak, one dimensional, and wishy washy.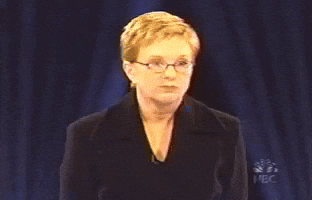 How I used to think about female leads
There is still a huge problem with the way some female characters are portrayed in fiction, especially with how some people are trying to steer away from the weak female follower trope and lean into a "strong female character". The problem arises when authors turn one extreme into another. When authors suddenly decide, hey, this girl is a badass, that means that dresses, makeup, and feelings, are banned.
I think that ultimately it boils down to the fact that it's hard for these authors to see women as people. Either they're a plot device or a romantic interest or a prop. The lead is the male and the female serves to support. Why develop a nuanced personality for the female character when we can just talk about how hardcore she is? Or how long and luscious her hair is? Why give the male character any actual motivation to like this character other than the fact that he saw her and now wants to marry her?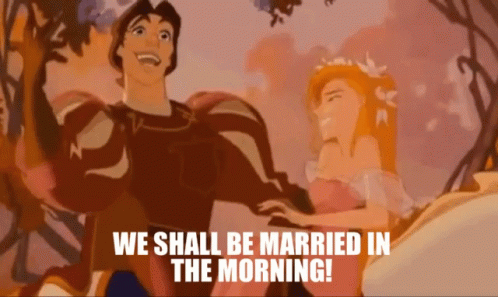 This is all my opinion, but when I look back at it, many of the middle-grade authors of my youth were men, which may have led to the subpar supporting female characters. On the other hand, the majority of YA authors are women, which is why you can find many wonderfully developed female characters in YA. This is obviously a generalization, but I think it makes sense that it's easier for women to see women as people and therefore be able to write accurate representations of them.
As many of you know Fantasy is one of my favorite genres. Nowadays I find myself avoiding fantasies written by male authors because of the general disparity in the way women are regarded in these books. The way I see it, this is a fantastical world, it's not real, the only reason why there is a huge amount of sexism in these worlds is because these men make it that way.
Why would I go and read a book where women are treated like cattle and a man is exalted above the rest for his manly ruggedness? Fantasy books like these just seem like a weak projection of the author's pathetic male fantasies.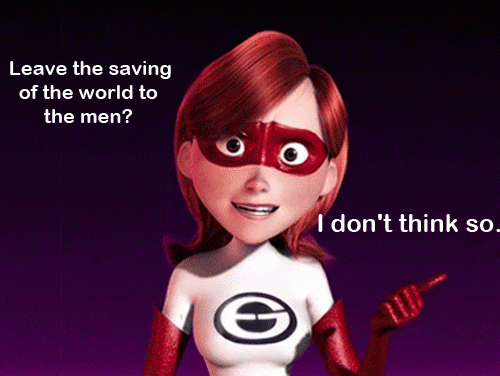 Wise words from our icon Elastigirl
There's not much more I have to say about this other than I'm glad for female authors and I'm happy that through reading their books I've managed to overcome the internalized misogyny that led me to think that female leads suck. If you're wondering what books you can read with wonderfully developed female leads, here are a few favorites of mine that I highly recommend!
---
---
So pretty much all of these recommendations are fantasy since that's what I usually read but if you have any contemporaries, mysteries, thrillers, etc. with great female leads, please recommend them! Also, I do love all of these books but special shoutout to The Wolf of Oren Yaro, as it is quite literally the most fantastic portrayal of a nuanced strong female lead that I have ever seen.
What are some books with great female leads? Why do you think media is so obsessed with using women as one dimensional plot devices to further a male leads character arc?