We complain about school pretty much constantly on this blog. And we will continue to do so because it's a huge part of our lives. (It's pretty much our whole lives, we don't actually have lives). The thing is, blogging is also a big part of our lives that we love to dedicate time to! Unfortunately the two opposing forces that are our main focuses in life tend to get in the way of each other every now and then. Of course as professional procrastinators we've learned to use those two parts to help procrastinate the other, so here are 5 ways school work stops us from blogging and 5 ways blogging stops us from doing schoolwork. (Ultimately resulting in nothing getting done).
Ways School Gets in the Way of Reading/Blogging:
Malka:
Instead of reading that cute YA contemporary that came out, I'm reading my textbook on fluid mechanics. (Who am I kidding? I read that thing once, and then decided YA contemporaries are way more interesting!)
Chana:
Instead of commenting on all your wonderful blogs, I'm texting my classmates trying to figure out what exactly the Professor wanted us to do for HW. (Was I baking cinnamon buns during lecture? Yes. But the Professor should have posted the HW guidelines online.)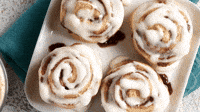 Malka:
Instead of figuring out why WordPress is having issues by not putting our posts on the Reader every once in a while, I'm trying to figure out why my circuit isn't working. (I made a thermometer and it needed to be accurate to 1 degree to a reading from an actual thermometer to get full credit. Much stress was had. Lots of confusion occurred. But I can now say I built a thermometer!)
Chana:
Instead of reading all the books that I had on hold for 3+ months and have been talking about reading for ages I'm scrolling on Twitter and Instagram. Should I be doing something productive like idk schoolwork or blogging? Maybe. But also if I was productive I wouldn't be able to see all the Robert Pattinson memes on Twitter, so it's a sacrifice I willingly made.
I have no idea why this picture was all over my feed, it literally hurts to look at, but if you're not on Twitter please join me in my confusion
Malka:
Instead of writing a blog post, I'm writing a 12 paragraph email to my professor asking questions on each and every homework problem he assigned, as well as what the format of the test will look like, as well as just general questions I have about the class. (Yes, I'm always wordy, not just in my posts and comments.)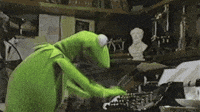 Ways Reading/Blogging Gets in the Way of School:
Chana:
Instead of finishing my 3 assignments, 2 lab reports, and 1 and a half quizzes, I'm reading my digital library loans before they expire. We've all got priorities.
Malka:
Instead of studying for my test, I'm busy researching the different books I want to buy myself. (And then once I actually study, I reward myself by buying the books).
Chana:
Instead of watching the 4+ hours of lecture videos that my Professor uploaded (for our hour and fifteen minute class), I'm watching booktube videos.
Malka:
Instead of organizing my notes and my desk and preparing for class, I'm busy organizing my shelves and my books and my bookmarks.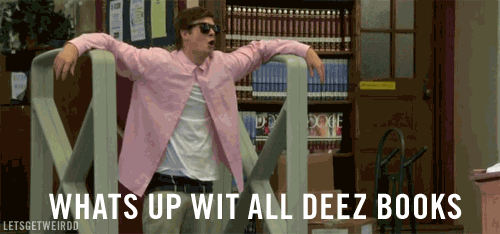 Chana:
Instead of talking with my group partners about the next step in our year long capstone project, I'm participating in a different group chat having an in-depth conversation dissecting the latest book twitter drama.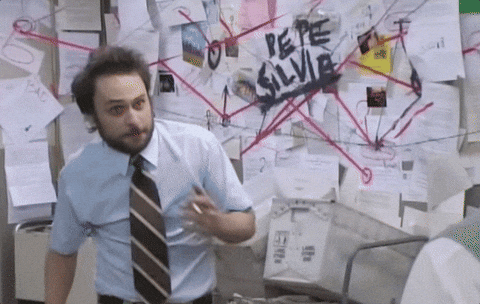 How do you procrastinate? If you're in school, what's the class that's interesting you the most this semester? Do books or blogging get in the way of getting your work done?