Hello! I feel like I haven't written a post in ages and I probably feel that way because it's true?? I've definitely been slacking blogging wise partly because of school starting and partly because I've been feeling a little burnt out recently. Speaking of school, I am currently in the middle of a class, but one pro of online learning is that I can be on a different screen and nobody will know the difference!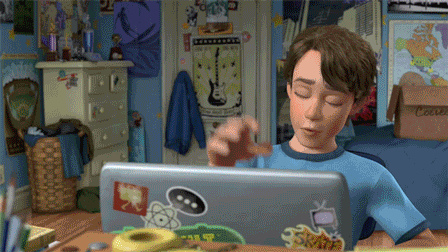 I've been thinking recently about reading tastes and preferences and how (obviously) people's tastes change over time. I think that I was thinking about it specifically in the case of diversity in reading, especially with how some people have started talking about how "underrated" some of their favorite (white and very not underrated) books are.
Personally, my reading preferences and habits have changed a lot over the past few years, and I figure that the same thing has happened with a lot of other readers. I kind of missed out on a lot of the big hyped books of the mid-2010's, so books like ACOTAR, TOG, and The Shadow and Bone trilogy I only read within the past year. Happens to be that I didn't really enjoy some of these books, but it makes me think, what if I read them 4 years ago? I would probably have given them a higher rating then. I sometimes see people complaining about mainstream, very hyped, non-diverse books getting high ratings, which is warranted, especially when more diverse books get lower ratings just because they're diverse.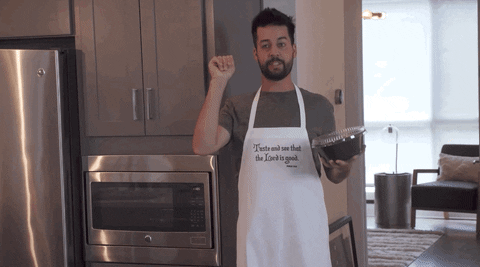 But then I was thinking, can I really judge people who adore these (what some may call) "basic" books when I never really had the experience of reading and becoming obsessed with them? Well, since it's a free country, I can judge people based on whatever I want. But! I've decided to make a little list of things not to do if you're a reader who is adamant on only talking about a book that came out in 2012.
The book is not underrated or underhyped
Please stop saying that so and so book is underrated. It has over 100,000 ratings on Goodreads. It has an orange banner on Amazon. It's a New York Times bestseller. People have heard about this book and I guarantee that hundreds of thousands of people have read it. The only reason I can give you for why people don't really talk about it so much is either because it came out four or more years ago, or it just wasn't very good. It's fine that you want to talk to people about a book you like, but for a book to be "underrated" it quite literally, needs to have a small number of reviews.
No, the book is not considered diverse because the white author included a POC character
When people are asking for diverse book recommendations, they are not asking for a book with a badly written POC character that was written by a white person. Additionally, please think twice before recommending a book that draws on a non-white culture that was (again) written by a white person when someone asks for diverse books. Yes, I do think that non-white characters should be included in books by white authors, but,
Do not say the author writes diverse characters because of this one side character.
Do not recommend a book by an author writing about a culture that isn't their own because 10/10 times they will write it badly and end up appropriating and disrespecting said culture.
Stop saying books by AOC copied your favorite hyped books
Just because a book has a school in it does not mean that it's copying Harry Potter. Just because a book has more than 3 main characters, doesn't mean that it's like Six of Crows. Now, I know that books can be similar sometimes. Will some books end up being similar because we live in a society where there's no such thing as an original idea? Yes. Do I think that Nevernight is just a more gory version of Throne of Glass? Yes. Do I think that Jay Kristoff read Throne of Glass and was like OMG! I need to write something just like this? No.
When a reviewer tries to say that so and so book was just like a mainstream book when there are literally no similarities
Books will always end up being similar, and I think it's fine to draw positive similarities especially when you're trying to recommend a book to someone. What I don't think is fine is claiming that diverse books are unoriginal and are just copying mainstream books. Some of the comparisons I've seen have been so out of nowhere and the books compared actually have nothing in common! Here are some tips of what not to write in your review of a diverse book,
"It's just a more boring…"
"It's just a badly written version of…"
"The author clearly copied all this from…"
Don't say you can't relate to diverse books like you were out there relating to a love triangle with a vampire and a werewolf
Another thing I can't stand to see in reviews is "I just couldn't relate", because at the end of the day, not all books were written for you to be able to relate to. Like yeah, you weren't supposed to be able to relate to a book about a character with a culture and lifestyle that's different than yours. The book was not written for you to be able to relate to. Not to mention the fact that I highly doubt you were "relating" to all the paranormal and fantasy books that you were reading previously.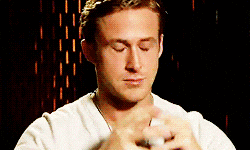 Me whenever a reviewer gives a low rating because they "couldn't relate"
A positive thing about reading diverse books is that you get exposed to cultures and experiences that aren't your own. You aren't meant to relate to these experiences, if anything you're meant to learn that not everyone has the same experiences that you do. And maybe you can think about how little other people have related to books you've loved in the past.
I feel like there are definitely more things that can be said in relation to these specific readers, but at the end of the day I think that it can all be summarized by one word. Think. Please think before you make a tweet or post, and I guarantee there will be a lot less drama within your future.
Also to reiterate, I don't think there's anything wrong with liking these mainstream books! I just don't think they should constantly be recommended and spoken about in situations where they don't really apply. As in, when someone asks for a diverse book or underrated book rec.
Anywho, I should probably pay attention to at least some part of class (there's an hour and a half left, pray for me) so I'm going to end this discussion very abruptly!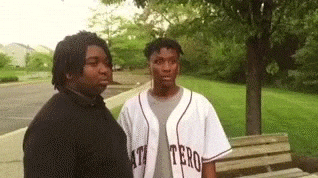 Oh! Also! Just a little note that we will probably rant about more later on, but, Paper Procrastinators was one of the winners for Best Discussions in the #2020bookbloggerawards!! We are literally so shocked and thankful and we wanted to say thank you so so much to all of you guys who are constantly supporting us and commenting and sharing our posts, it means the world to us!!
What tips do you have for people who only recommend books by their white faves? What's your favorite underrated book? If you're taking any classes right now, which one is your least favorite?