We are so excited to do this Q&A!! Thanks to all you amazing people we got so many wonderful questions to answer! So many in fact, that we've decided to split the Q&A into two parts. One today on our 2 year blogoversary, and one at the end of the month to close it all up! We did get a few duplicate questions, so we kinda smushed those all together, so if you don't see your question with the exact phrasing, don't fret! We did answer it! We also didn't answer questions in the order that we got them, so you may see one of your questions answered in part 1 and another question in part 2!
We also want to thank you for how kind everyone was in the comments and suggestions section! You all said such nice things and we're so appreciative to have such lovely readers! Now, onto your questions and our answers!
1. How did you two meet each other?
This is the question we got the most! Waaaay back when (3 years ago), we met on our first day of college. We were in a required introductory engineering class and we both went to speak to the professor about the same thing, so obviously, we exchanged numbers! We didn't end up starting the blog until a year later, but it was really all downhill from that first meeting.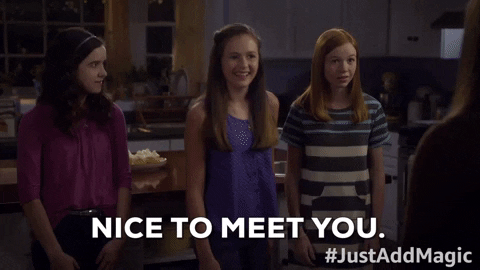 2. What sparked you guys to make a book blog together?
Malka
I had been considering starting some bookish platform for a few years honestly, but I'd always been too afraid to start one on my own. So when I mentioned the idea to Chana at BookCon, I was so excited that she was interested in starting a book blog with me! After that first talk about the possibility of starting a book blog together, about a month later we started Paper Procrastinators!
Chana
I hadn't known anything about the book community until right before we started blogging! I went with Malka to BookCon after we finished our freshman year, and when we were there she started telling me about book blogs and bookstagrams and all that. And then a few months later, we decided to try starting one ourselves!
3. What are the biggest challenges that comes from blogging with two admins? What are some of the benefits and challenges to co-blogging? What do you like about co blogging?
Coordination! WordPress does not like it when there are two people on a post at the same time, and it will only register one person's changes. Plus, since we both get ARCs separately, we need to make sure that we plan reviews and blog tours on days that don't overlap. And then there are posts like these that we literally write together on a Google Doc. All of it takes a lot of planning, coordination, and communication!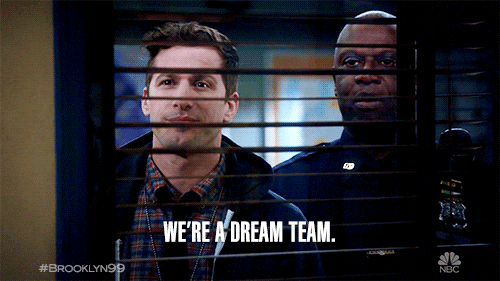 The biggest benefit to co-blogging has to be the support system you automatically have in place! If one of us is too busy to blog, the other person can take over, and if we're both too busy to blog, we have the other person to reassure us that it's okay to take a break. Additionally, you always have someone to proof-read and edit your posts, and to tell you that your post was amazing when it's not getting much attention.
4. Has there been any planned changes that you intended to implement on this blog that you decided to drop because of some reason?
Hmm, none that come to mind immediately. We have been meaning to include an about us or little sidebar kind of thing, but things always come up before we get to doing it. But soon we'll have it!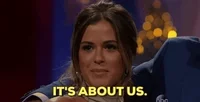 5. Was there any names for this blog other than Paper Procrastinator that you guys had come up with and thought to use before? Inspiration behind your blog name?
None that we seriously considered. Before we started our book blog we had a planning session (OMG, so official), where we brainstormed names. We went through a bunch of them that had the word "book" or "engineer" in them, but then decided on Paper Procrastinators. First off, we liked the alliteration. We also felt that Paper was bookish enough without hitting you over the head that this was a book blog. And Procrastinators, because well, we use reading and blogging as our way of procrastinating our school work most of the year!
6. What's something that you guys did when you first started your blog that you wish you could change?
Oh god. Okay. So I think we changed it, but don't go back and look to be sure. But back when we first started our blog we thought that the best way to differentiate between the two of us would be for us to write in different colors. So every post we made was in bright blue and purple font. We sincerely apologize for that. (We technically could change this if we haven't already, but it will always be in our minds as a measurement of how far we've come, from blinding our readers, to having what we think is a really aesthetically pleasing blog!)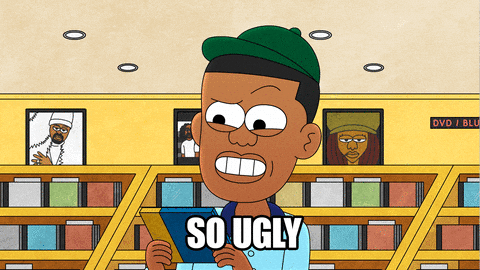 7. What's the best thing that's happened in these last two years (blogging or otherwise)?
There have been so many exciting things! From being able to participate in blog tours, and interviewing authors, to getting to know other amazing bloggers and bookworms! It will never stop being crazy that we're able to read and review books before they come out, and sometimes even influence people to read a book.
8. Best and worst blogging experiences/encounters?
We mentioned the best in the question above, so now it's time for the worst! So, at the beginning of the year we were supposed to meet up with an author at a coffee shop for an in person interview. And we were so so excited!! Um. However. There was a communication issue where we were told that the interview was let's say on Wednesday, and the author was told that it was on Tuesday. So. We essentially stood up an author by mistake. It is to date one of the most mortifying and stressful blogging situations we've had, and we hope to never have a repeat of it again!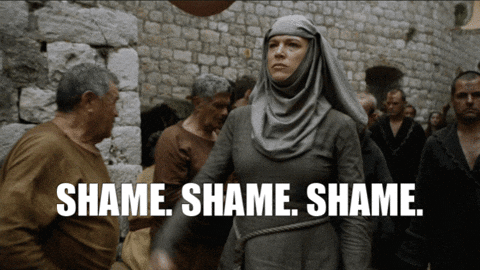 9. How has your blog changed since starting it?
It's gotten prettier, that's for sure! We also think we've also gotten a lot better at writing certain types of posts. Our reviews have gotten better, and just the general organizational sense of our blog has become more cemented.
10. Can you actually solve the math equation in your header because it stresses me out every time.
Hahaha, we could at one point!
The equation is actually something called a Taylor series, where it shows the expansion of a function (this one is specifically a sine function), so the solution is actually the formula itself!
11. If you were stranded on a deserted island with a magical bookcase that would auto-fill with only one genre plus one trope (separately, they don't have to relate), what would you pick?
Malka
Romance genre, for sure. And what's nice about that is I don't have to choose between my romance-centric YA romance books, and my smuttier Adult romance books! As for a trope, hmmmm. All the tropes I can think of are just romance tropes that I'd be getting anyways. So I guess I'm going to pick purple prose as my trope. I don't think it's an actual trope, but oh well! It would help me diversify the genres I can read on the island, since I tend to pick up literary fiction and sometimes even fantasy as long as the prose is purple enough!
Chana
I'm stealing this from an old joke, but books on boat building and jungle survival forsure!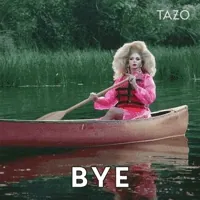 12. Chana, when will you read The Dragon Republic?
SOON. I PROMISE. (The hold just came through from my library again but I don't really know if that increases the likelihood of me reading it).
13. Malka, when will you read Dear Martin?
Probably July! But no promises! Not even our friendship can change the fact that I'm a mood reader! (But I really appreciate you lending me your copy! Thank you!)
14. How do you feel about the Artemis Fowl adaptation?
Ok, we don't even know why you would bring that up. The Artemis Fowl adaptation was a sin, and should not be spoken about ever. It has joined the ranks of Percy Jackson and the Lightning Thief and the Avatar the Last Airbender movies.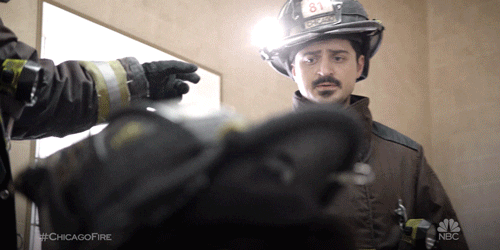 Really, don't
15. Do you have any song recommendations?
Malka
I don't know if these are recommendations per se, because everyone has different music tastes, but I'll mention a few of the songs that I've been listening to on repeat, that aren't the mainstream pop songs that I primarily listen to!
🎵 Six Feet by Patent Pending
🎵 Goliath by Smith & Thell
🎵 Oh My Love by The Score
🎵 Body Talks by The Struts ft Kesha
Chana
I've been listening to Modern Loneliness by Lauv on repeat for the past like two weeks, and I will probably hate it in about a month, but right now, I love it! As for just general song recommendations, I'll just mention a few favorites I have across genres.
🎵 Walkin' and Swingin' by Andy Kirk and His Twelve Clouds of Joy
🎵 I Cain't Say No from Oklahoma (Ali Stroker, 2019 cast recording)
🎵 I'd Rather Drown by Set It Off
🎵 Crush Culture by Conan Gray
16. What's your opinion on love triangles?
Malka
Just no. I hate angst and love triangles are usually just there to perpetuate drama. No thank you.
Chana
Ugh. In my opinion they've become a little overdone at this point. The only love triangles that I would deem valid are the ones that end in a poly relationship.
17. What's something you can get really nerdy over?
Malka
Literally anything! If something has captured my interest then I will get super excited and get really nerdy over said topic! It's usually something either scientific or book related, but it really could be just about anything that I find cool! My interests are broad!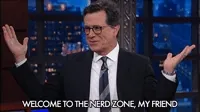 Chana
Aaah, so many things! I've mentioned this before, but I love history, so any chance I can to find out and rant about weird historical facts, I will! I will also always be up for an in depth discussion of any comic book/video game lore.
18. Favorite TV shows at the moment?
Malka
I just got back into watching TV after taking a break for a few months! I go in waves with my TV watching, and right now I'm back to watching The Great British Baking Show. Before I stopped watching TV due to immense amounts of schoolwork I was watching and loving Schitt's Creek, which I hopefully will finish sometime soon!
Chana
I recently watched the second season of The Politician and it was so good!! I've also been skipping around through the seasons of Criminal Minds, but I haven't had any time to watch that in almost a month.
19. Are you sisters ?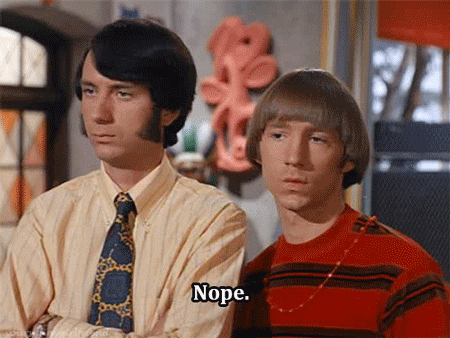 20. Do you like dark chocolate ?
Malka
Yup! It's so much better than milk chocolate! (Stop throwing tomatoes, dairy and I don't agree!)
Chana
Definitely! Dark chocolate is fantastic!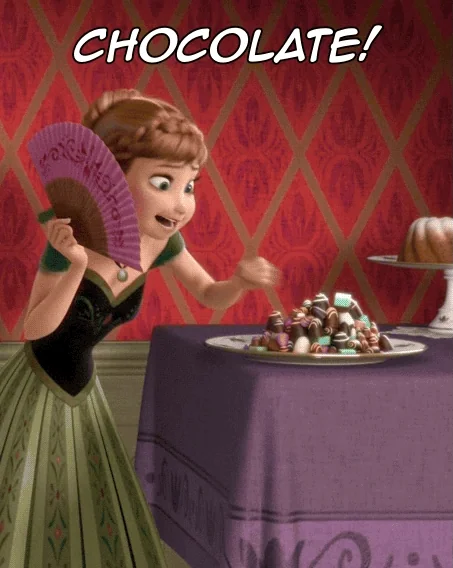 21. Did you ever think of becoming a writer?
Malka
Yes, but then I discovered that I really hate writing fiction! It's very difficult for me to get my thoughts out onto a page, and I don't really like creating my own stories. So at this point I'm going to leave the writers to their writing, and I'll stick to reading what they come up with!
Chana
Like many bookworms, it was my dream to become a writer when I was a kid. But then I realized how much time it takes to write and edit a book, not to mention how difficult it is to actually sell your book to a publisher! I'd love to write something someday, but it's probably not a very likely possibility.
22. What differs about both of your reading tastes?
Malka likes cute and fluffy stuff, while Chana likes reading books where characters die!
Well, that's it for part 1! We hope you enjoyed getting to know a little bit more about us and and our blog! And stay tuned for part 2! (Coming soon to a theater near you!)
Do you have any song recommendations for us? What do you get nerdy over? Dark chocolate or milk chocolate? What genre would you want to have on hand on a deserted island?