Book: The Extraordinaries
Series: The Extraordinaries #1
Source: I received a copy from NetGalley and the publisher in exchange for an honest review.
Publisher: Tor Teen
Release Date: July 14, 2020
Pages: 405
---
Goodreads // Amazon // Book Depository // Barnes & Noble // Indie
---
It has been quite some time since my last review (is this due to me completely ignoring my NetGalley books? Maybe), but now I come to you with a review of an upcoming book from one of my favorite authors! I love TJ Klune's books, so when I saw that he was publishing his first YA novel I requested it immediately! A series about a gay fanfiction writing superhero nerd and other super powered individuals? Sounds like a dream come true! Unfortunately, I ended up being a little bit disappointed with this book.
One thing I love about TJ Klune is how different his writing style seems to be in each of his books that I've read. The House in the Cerulean Sea is totally different from Wolfsong, which is completely different from the Tales from Verania series. With The Extraordinaries though, I felt like I was reading a PG version of The Tales of Verania. 
Nick, the main character in The Extraordinaries, is incredibly similar to Sam from The Tales from Verania. Not in any plot or backstory related way, but character and personality wise, it was like I was reading about the same person. Their mannerisms to run their mouths and say everything on their minds was the same, and they even had similar turns of phrases, which I understand is to be expected when the same author writes both characters, but the similarities were too striking for me to ignore.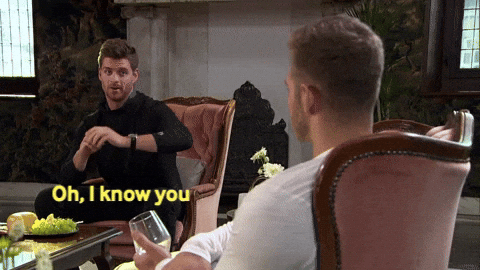 Me the second Nick started going on tangents
Also, much like Sam, Nick is the densest, most oblivious character in existence. I don't know if it's supposed to be endearing or not, but it's just so cringey how everything goes over Nick's head no matter what's happening. It's especially ironic that Nick isn't able to figure out the most obvious of things being that he wants to be a detective when he graduates high school.
Now I know that it seems like I didn't enjoy this book at all, but that's not the case. For the first 50% of the book, I wasn't really enjoying myself. The plotline was obvious, the characters were cringey and awkward, and I felt like there was nothing really special about the book. I also have a personal pet peeve for when books reference pop culture, and there were lots of superhero references in this, so it was really not going well.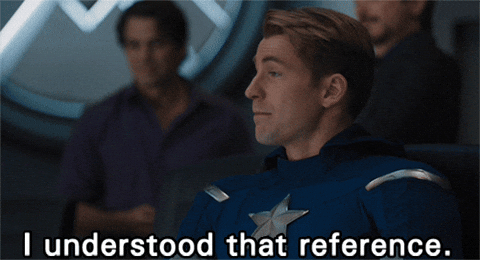 Unfortunately
However, towards the end, I started enjoying it a lot more mostly because the book recognized its "issues". One criticism I had was the stark comparison that could be drawn between Nick and his friend/ex Owen, and the infamous Harry Osborne from the Spiderman comics, but this was brought up and addressed! I enjoyed the ending because it didn't take itself too seriously, and what I thought was super obvious from the beginning ended up being less obvious.
A few other things I enjoyed about the book were Nick's relationship with his dad and with his friends. His father is super supportive, and it's clear that he really cares about Nick no matter what happens. I also loved his friends, Jazz and Gibby, mostly because they have honest conversations about issues they have with each other in order to solve conflict, which I find is pretty rare in YA books.
Overall, I don't think this is the most creative of books, and I'm personally not a fan of oblivious characters, but I think that it was okay. The ending was nice, and the epilogue got me excited for the next book! (Even though the "twist" in the epilogue was incredibly obvious from chapter 1, but oh well).
I ended up giving this book 3.5 stars. I can tell that a lot of people will end up loving it, but it just wasn't for me.
Goodreads // Amazon // Book Depository // Barnes & Noble // Indie
Do you like books with pop culture references? Have you read anything by TJ Klune? Are you looking forward to this book?