This month I finished my first audiobook! Now this was not my first time listening to an audiobook, mind you. I have tried several other times to listen to an audiobook, but this was my first time completing one. So today I want to talk about why it's taken me so long to listen, what changed to make listening possible this month, and what I thought about the audiobook experience!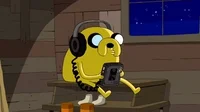 To start off, let me say that audiobooks definitely count as books. That was never my issue with listening to an audiobook. Rather I had two main problems that needed to be solved before I could listen to an audiobook. One was the fact that I don't process noise well. The other was the fact that I didn't know what activity to do while listening to an audiobook. And these two issues are very interrelated because part of my issue with finding an activity is that most activities were too noisy for me to process an audiobook at the same time. But I'm getting ahead of myself.
I have never been one that's been good at blocking out noise. I'm the person that hears all the little annoying sounds as if they were amplified by 100% on a good day or 1000% on a bad day. Just in the past year or so I was given a name for this phenomenon. I have a sensory processing disorder, which manifests itself for me most often in an auditory capacity. Basically, all that means is my brain is really bad at regulating multiple sounds at once. This means that if I have any background noise while listening to an audiobook, it will be very hard for me to focus on the words, since that other noise is distracting me, as my brain doesn't really prioritize one sound over the other.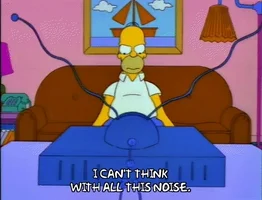 Me practically all the time
As you might imagine that makes it rather difficult for me to find a scenario in which listening to audiobooks is possible. I mean, where can you find a completely noise free place to listen? On top of that, I'm a very visual person, and it's much harder for me to process things through audio alone in general. So actually processing a story by listening to it is a lot more difficult for me than just reading a story.
Because of all those complications there's no real good activity I can do that allows me to have a sound free environment and an activity that is mindless enough that I can process words, but not too mindless so that I get distracted by something visual. Therefore, reading via audiobook was not working out.
Me the first time I tried an audiobook
So what changed? In reality, nothing. I still have my sensory processing disorder, and I still struggle to find a good activity to do while listening to an audiobook. The only thing that was different when I tried to listen to an audiobook this month was that I had read this post by Veronika @ Wordy and Whimsical first. In it she gave some excellent tips based on her experience getting into audiobooks. I had already been contemplating trying audiobooks again because I was planning on reorganizing my bookshelves, and I figured that might be a good activity to do while listening.
One of my bookshelves, all nice and reorganized
One of my mistakes when first testing out the audiobook waters, was not choosing the right audiobook. The first book I ever tried on audio was The Book Thief. And despite not finishing the audiobook, I'd still highly recommend it! The narrator was fantastic! But it was very long. It's 13 hours and 56 minutes, to be exact. And since I didn't know what activities worked with listening, I just gave up on listening entirely after a while and read the physical book.
One of the very helpful things that Veronika included in her post were some recommendations for books to start out with. So I naturally picked the shortest book on there, Long Way Down by Jason Reynolds, coming in at 1 hour and 44 minutes. I figured that I could figure out what to do for about 2 hours while listening. And I was sort of right!
Presenting the very first audiobook that I listened to!
Just to start with, I absolutely LOVED this audiobook, and would HIGHLY recommend it. It's narrated by the author and is told in verse which I think were another 2 factors that helped this be the first audiobook that I finished. But I did still have some struggles while listening.
For one thing I could not listen while redoing my bookshelves. Because of how badly I process audio, organizing and cleaning my books and shelves took too much brainpower, so that I wasn't actually listening to the words and making sense of them. Additionally, I feel the need to hear every word, which made me hyperfocus and keep rewinding (again and again and again) until I finally caught the word I had missed the first time around. So this audiobook probably took me 2 and a half hours in reality, just because of how much rewinding I did.
But eventually I sort of found the hang of it. I found some activities, like doing laundry or just walking around my room, that I could do while listening. I also made the brilliant decision of listening with soundproof headphones to block out any other source of noise, to make it easier to focus on the story. And that all made it easier for when I tried my next audiobook!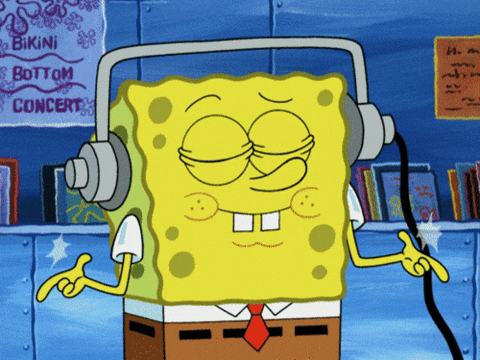 I'm currently listening to The A.I. Who Loved Me by Alyssa Cole, the next shortest audiobook on Veronika's list. (Are you sensing a theme here?) I'm still in middle of it so I'm not yet passing judgement on the full experience, but I've learned some more about myself while listening to this book as well. For one thing I found that playing Minesweeper while listening gives me the perfect amount of focus, where I can listen to the story, and not have to rewind incessantly. I've also discovered that I can listen while doing puzzles, which means I get to combine two of my favorite ways to relax, reading and puzzling.
My current audiobook read
So does this mean I've been converted into a frequent audiobook user? Honestly, probably not. I think that right now the circumstances of quarantine are aligning so that I have all the conditions I need to listen to audiobooks, but I don't think this will be a reading method I sustain once life becomes more hectic again. But I am willing to give it more of a try now with shorter books. And hopefully, as I listen more, I'll get better at figuring out the right settings and activities for optimal listening. And who knows, maybe in a few months from now I'll write a follow up post about how much I love audiobooks, and how frequently I listen to them!
What are some shorter audiobooks that you recommend? What's your favorite audiobook? What has been your experience with audiobooks?