Book: The Duke's Stolen Bride by Sophie Jordan
Series: The Rogue Files #5
Source: I received a copy from Edelweiss and the publisher in exchange for an honest review
Publisher: Avon
Release Date: October 22nd, 2019
Pages: 368
---
Goodreads // Amazon // Book Depository // Barnes & Noble // Indie
---
Trigger warnings: Stalking, threat of sexual violence, physical assault, and kidnapping.
These trigger warnings have been taken from a review on Goodreads since it's been a while since I have read this book.
---
Hello friends, remember in my post about reviewing different ARC formats, where I said I'd be doing a review of an Edelweiss book that came out last year? Well, here it is! Since this book came out last October, and I read it last September this review will be really short because it can only be based on the notes I took after reading it. (Bless you past me!) Now, on to the review!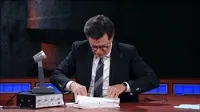 Live footage of me looking through my notes to write this review
This book caught my eye because I thought it sounded somewhat similar to The Kiss Quotient. It's about a young woman whose family has no money, and so she decides to become a courtesan. But of course, she needs training, and who better to train her than the biggest rake in town! There's more that goes on of course, but that's all I needed to know to be intrigued and request this book!
I had so much fun reading this book! In fact, I practically binge read it. When I'm stressed or super busy, I tend to reach for romances, and during our three-month long absence from the blog last year, the time at which I read this book, I was busy. However, while this book was really entertaining and readable, it wasn't super memorable. So even with the notes that past me so wonderfully chose to write, it's still a bit difficult for me to summarize how I felt about this book in specific. Particularly, the characters are a big blur to me. I would love to tell you more about them, but I honestly can't remember and I didn't take enough notes to accurately remind myself of how I felt about them.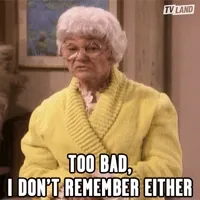 In fact I don't really remember any character too well
Now I will say that this book is definitely flawed. Some of the drama was super contrived and unnecessary, but I was just happy that nothing was drawn out, and that the couple remained together despite it. For example, the love interest kidnaps our main character to keep her from getting married to a creepy dude. Did I care that he kidnapped her? Nope! To me all it meant they got to spend more time together! There also were some plot points that just felt too convenient, but that would be a spoiler to mention plot-wise since it has to do with the ending. Speaking of the creepy dude however, I have the triggers listed at the beginning of this review because he made me really uncomfortable as I read, and that's not an experience I want to have while reading in general, but in particular while reading a romance.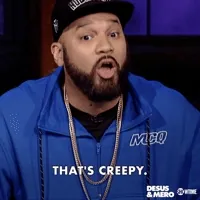 But even though this book had its flaws, for the most part I didn't care. I got what I was promised. I would have liked a better ending or some sort of epilogue, but the middle was so solid, I'm not gonna complain too much. I think I'd still recommend this to people who are looking for something similar to The Kiss Quotient in a historical setting, that aren't really reading for the plot, but rather for the romance.
4 Stars
I also want to mention that I think that timing had a very big impact on my rating of this book. I normally would give a book like this 3 stars, but the fact that there was minimal drama at a time where I was craving a stress free book, made me bump up this rating. Speaking from the future, I definitely think this is more of a 3 star book now that times has passed, 3.5 if I'm being generous, but since this book was what I needed at the time, I'm not going to be changing my rating! 4 stars it shall remain!
Have you read this book? What did you think? What book have you read at the perfect time? What genre do you reach for when life gets busy?