To DNF or not to DNF, that is the question. We thought this would be a great topic for April's edition of Debate It, since DNFing is something we both deal with in vastly different ways. We understand that DNFing is an ageless debate, there are so many questions! Should you DNF? Should you give the book a fair chance? And what is a fair chance anyways? Well, we're not here to answer those questions, we're just here to give our opinions and make you more confused!
Malka:
I am the queen of DNFing. If you look at my Goodreads, this might seem like a lie, since there are only 10 books listed on my never read shelf. But I'm going to let you in on a secret. Those ten books are the minority. Most books that I DNF don't make it to my Goodreads. I just quietly return them to the library and no one is the wiser. The books that get an official DNF from me fall into 3 categories.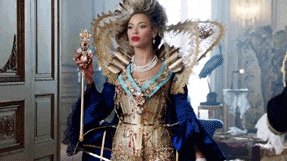 #DNFqueen
Either they were the stereotypical DNF. I started reading a book, got far enough along that I told Goodreads I was reading it, and then over 100-150 pages in I decided the book was not for me. Or, I got a book on NetGalley and would or could not finish it, and therefore marked it as a DNF so I could give a DNF review. The last category is a little spiteful, and that's when I hated a book so much that even though I didn't finish it, I still want to give it a low rating for the content that made me mad enough to DNF it, and therefore it goes on my DNF shelf.
Chana:
Before becoming a blogger I had never heard of any of this terminology before. I had no clue what it meant to DNF a book, and that might be partly due to the fact that I always finish the books I'm reading. Sure on some occasions, it may take some time, I may take a 6-month break when I'm about 30% through the book, but I'll always go back and finish it no matter how bad it is.
I'm of the mind that hey! Maybe it'll get better! And yeah, when I'm 70% done the book and I see that it hasn't gotten better maybe I should DNF it then, but by then I'm already 70% through! I might as well finish it!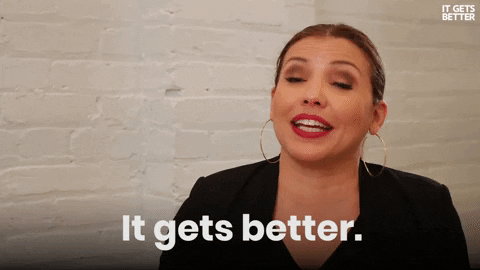 Me trying to convince myself
This isn't to say that I don't agree with the principal of DNFing, I totally get why people wouldn't finish a book for a large variety of reasons, from the book having triggering content to it simply being written terribly. But for me I always just force myself to power through, there are times when I'd really rather not finish, but when that happens I generally take a break from the book for a little bit and then jump back in to finish it in one go.
Malka:
Ha. Yeah. This is why we're able to debate the topic. I think it's fair to say that I don't read a quarter of the books that I intend to. The reason I get away with this is simple. Any book I'm really unsure about I get from the library. Most books that I buy I either have read the book already or I'm 99% I'm going to love it before purchasing. But with a library book, I need not be so picky. And so if anything bothers me about a book, back it goes. Now the reason I don't count it as a DNF is because I'm usually less than 100 pages in. Most of the time I'm about at the 50-page mark before I give up. That's enough time for me to see that I really tried, but that it's not worth continuing for another 250-450 pages.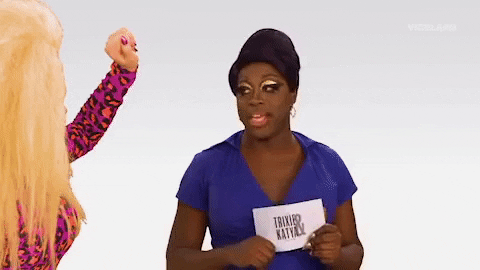 And my reasons for DNFing are varied. As Chana mentioned sometimes it's because of a trigger, which will get me to put down a book immediately, even if it's just page 3. Other times I'm not connected to the writing. Or the characters. Or the plot. I try to only read books I'll enjoy, so if I see I'm getting frustrated, annoyed, or angry the more I read, and that's not the author's intention (and sometimes even if it is) I put the book down. For me, this kind of DNFing is much like the try a chapter tag. It helps me focus my attention on books I think I'll enjoy, rather than wasting my precious time.
Chana:
That seems reasonable, but it's happened a few time for me that I disliked the beginning of a book, but then it would pick up afterward. I also never add anything to my currently reading on Goodreads unless I'm 50% finished it. Usually, this is because if I'm 50% done, I'll probably finish the book within the next few hours, and if not for sure later in the day.
That's something that is also connected to the reason why I barely ever DNF, I usually finish books in one sitting, and if I don't it at most takes 1 or 2 days. This is of the majority, though as I mentioned before I do have a book that I stopped reading months ago and really just need to take it out from the library again in order to finish it. When it comes down to it, it's purely a personal preference. I wait till I'm 50% done a book to pass judgment, and at that point, I feel like I *have* to finish the book.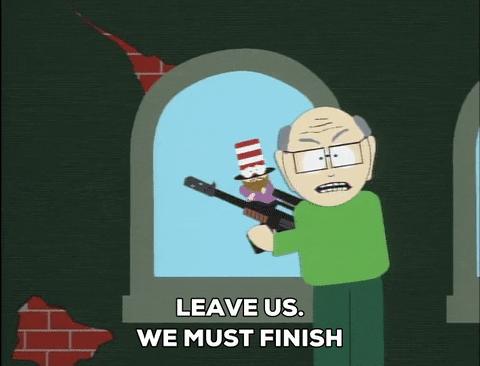 I'm also open to reading anything, I definitely prefer certain genres and will enjoy some more than others, but I'm used to just reading everything. If I'm by someone's house and they only read crime thrillers, I'll read a crime thriller, even though on my own I would never pick one up. Because I'm used to making myself read genres that I'm not totally comfortable with, it's not much of a stretch to make myself finish a book I'm not enjoying.
And there you have it! One of us is a DNF maniac, the other has never DNFed in her life.
How do you feel about DNFing? Are you #teammalka or #teamchana? Or do you fall somewhere in the middle?