Hey everyone! It's time for this months edition of Debate It! For March we've decided to discuss the pros and cons (that we personally have) about physical books vs. e-books. We know that this is a topic people discuss a lot, so we figured we may as well toss our proverbial hat in the ring and get our opinions heard in a good ol' friendly argument.
Chana:
Honestly, I have mixed feelings about the whole physical vs. e-books thing. I love owning physical books because there really is nothing like holding a book in your hand, the feel of the pages, the smell, it's all awesome! But when it really comes down to it, I would have to side with e-books. Like I said, I have nothing against physical books, but e-books are just so much easier! I love reading on my commute, and since I commute a total of about two and a half hours every day, it's the perfect time to get some reading done.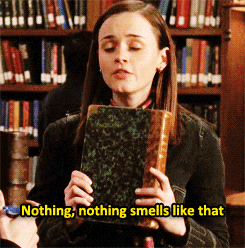 Because of the fact that I mainly read on the go nowadays, physical books are just not practical. It doesn't make much sense for me to schlep around a heavy bag with school stuff and a book. Also, being that subway is what it is, many times I'm left standing in very squished spaces where it's not exactly convenient to whip out a physical copy of a book to read. Meanwhile, having a book on my phone is simple as it literally fits into the palm of my hand. E-books make reading convenient wherever I go, and for that, I have to side with them.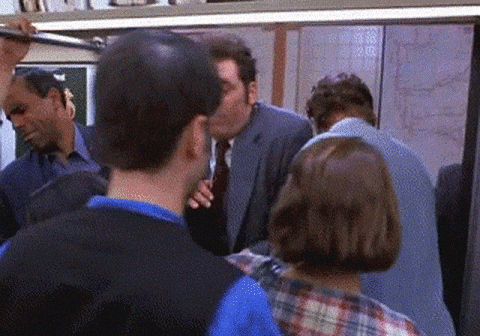 Actual footage of me on the subway
Malka:
See, I totally understand this line of reasoning. Reading on my commute (also the subway) would be a wonderful thing, but there are 2 issues I have with this. Number one is that I'm extremely sensory, so if people are having loud conversations, or there's music playing I won't be able to read on the subway, or while waiting somewhere, or other scenarios that make e-books much more appealing to people. But lest you think that's the only thing keeping e-books from being my preferred format, let me bring reason number two. I am very easily distracted, and reading on my phone does not help with matters. Every time I get a notification, I get thrown out of the story and go to see what's dragging my attention.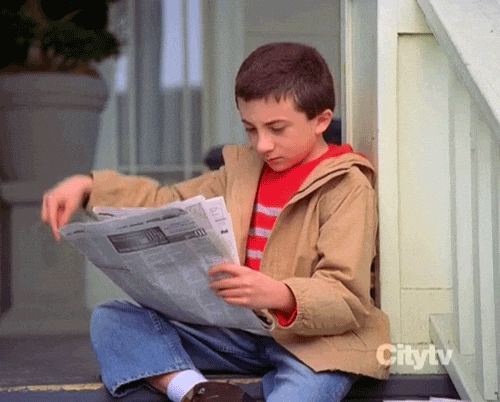 Malka to anyone anytime she's reading
But it's not just that I have a hard time focusing when it comes to e-books, I also prefer the feeling of a physical book in my hand. When I read e-books I tend to get obsessed with the percentage I've read, since I can't count pages normally. With physical books, on the other hand, I enjoy knowing my page number, and weirdly find it fun turning that into a percentage on my own. Plus, since I have a weird memory, when reading a physical book, I can find a quote or scene I liked pretty easily on my own, whereas with e-books that tends to get lost in the shuffle or I have to search it up. So for me, it just is more enjoyable to read a physical copy.
Chana:
I get what you're saying, but I actually feel the complete opposite about the percentage thing. For me, when I'm reading an e-book I feel like I'm reading it so much faster because of the percentage. And if I ever don't want it there, I can just click at the bottom of the screen to replace it with a page number or to make anything that keeps track of where I'm up to disappear. This is another reason why I can't get enough of e-books. There are so many great features that are incredibly convenient. I can highlight a quote or make a note of something at a certain part of the book and find it easily afterward. All the highlights or notes that I make are automatically uploaded to my Goodreads account (and can be opted in as public or private). While reading a book on my kindle app, I can add it to Goodreads, and it will automatically update as read with the rating I've given once I finish it. I know I sort of sound like an add for an e-reader right now, but I would never highlight anything in a physical book, but an e-book gives me the opportunity to do that.
I also love how I can have a multitude of e-books on me at once with no extra weight! I always anywhere from 5-12 unread books on my kindle at a time (courtesy of my libraries e-book collection), and it's perfect for if I ever get stuck in a slump in one book and feel like I have to switch to another. Something else I love about e-books is the fact that it keeps track of my reading. I know I have Goodreads, but the Kindle app has all these cool reading insights like how many books you've read on the kindle that year, how many consecutive days/weeks you've been reading on the Kindle, and how many of the books on the Kindle have you borrowed from the library. I love a good batch of information, so that feature is a definite pro.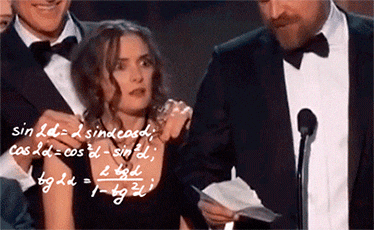 When I see how little I've actually read in my insights
Malka:
See, I like the fun of adding books to my Goodreads manually once I finish. It makes it feel like an accomplishment. Like, finally after having that book on my currently reading shelf for 3 months I am victorious! (And by victorious I mean I get to mark it as read and rate it. Just so we're clear.)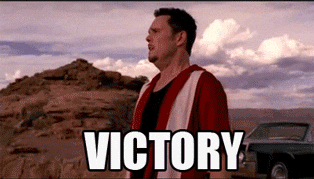 Also, just to throw it out there. I know people love e-books because of how cheap they are, so I wanted to address why that isn't a draw for me. I actually don't buy very many books a month (or year). My biggest hauls are always after my birthday or BookCon. Instead, I use my library. I'm there at least once a week, or if I'm not around I ask my mother or friend to pick up any holds that come in. For me, it's the perfect way to read books without buying them, leaving me to spend my money only on the books I know I'll love and must own. But this isn't about my love of libraries. It's just me explaining why the low cost of e-books doesn't keep me from reading physical books.
And to end this all off I'd like to say that I DO read e-books. Sometimes I go months without reading an e-book, but I have read several favorites on my phone or my Kindle when I had one (RIP). It's just that when it comes to preference, physical books have my heart.
So what do you prefer? Do you just love holding the physical books? Or does the ease and cost of e-books lure you in? Which argument did you find most convincing? Are you #teammalka or #teamchana?