Back in August, the lovely Malanie tagged us to do the Blogging Buddies and Books Tag that she had created. At the time we were baby bloggers that didn't have anyone to mention. Sure, we followed and loved some blogs, but since they had no clue who we were it would be a bit weird of us to say HI WE'RE YOUR BIGGEST FANS. So now that it's been a few months and we're certain that these bloggers won't be totally surprised at being mentioned, we're finally doing the tag!
Rules:
Pick your favorite book blog for each category
Share 1-2 books that remind you of each blogger
1. A BLOGGER YOU ADMIRE
We are constantly in awe of Kat. Her blog design is GORGEOUS and she always has the most helpful and fun posts. (We want to be her when we grow up.) Her entire blog is so on-theme and spectacular, and we're in love with some of her recurring posts like the sticky situation mini-reviews. Her recent Blogiful series inspired many of the changes that you've seen on our blog. (With more to come!)
For Kat we chose Neil Gaiman's 'Make Good Art' because it sort of describes Kat perfectly! She's talented and artistic, and super motivated! This book was a great read because of all the cool formatting and artwork and we feel similarly when reading Kat's blog. So if you haven't read this book or visited Novels and Waffles, we couldn't recommend either more highly!
2. BLOGGER WHO ENCOURAGES YOU TO KEEP BLOGGING
Nicole is one of the first bloggers we followed when we started our blog and we've always loved her posts. She has the best discussions and amazing reviews and recommendations. We always get such wonderful comments from Nicole on our posts, and it's really the comments from fellow bloggers that inspire us to keep going.
We automatically thought of the Percy Jackson series as a book that describes Nicole because of the amazing ensemble cast. Nicole does so much in the book blogging world to get people to interact. From her discussion link ups to her wrap-up link ups, Nicole is like the glue holding us together.
3. BLOGGER WHO ALWAYS MAKES YOU LAUGH
Shannon dry humor always makes me laugh. When she doesn't like a book her humor is on point. Plus I look forward to her Unfortunate Covers of Your Favorite Books series just so I can hear her commentary. She was so welcoming to us when we first started blogging and we love her.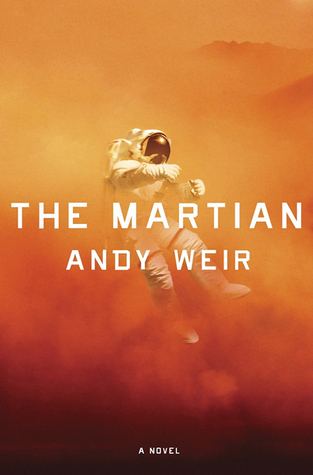 Shannon reminded us of The Martian because of her determination and ability to accomplish anything. Like Mark Watney, Shannon is determined, funny, and tough as nails.
4. BLOGGER WHO CONSTANTLY RECOMMENDS THE BEST READS
We gave two answers for this one! We're rebels like that.
Chana's currently on a personal mission to read every book that Cait rates 5 stars since she has literally never led her wrong before. Most recently I read the All for the Game series because of her recommendations, and IT WAS AMAZING.
I just read this last week, but it reminded me of Cait through and through. A super fierce main character who's into raising the dead, while also helping her mom open a bakery. I don't know if anything sums Cait up more than baked goods, questionable creepy interests, and being an all-around super cool person.
Mandy and Sha post the best reviews. I always seem to wholeheartedly agree with everything in the reviews if I've read the book before, and if not I trust their take on it completely.
I feel like Geekerella is the perfect pick for Mandy and Sha, because
1. There's a princess in it
2. It's a super sweet book that makes me smile.
The connection is obvious!
5. YOUR DOPPELGANGER BLOGGER (SIMILAR STYLE, READING TASTE, BASICALLY YOUR BLOGGING TWIN)
Marie is the best. She admits to being a soft marshmallow just like Malka and always has the kindest things to say on our posts. Her blog is beautifully designed and with such great ideas and posts and recommendations. I've fangirled over quite a few books with Marie and I'm slowly starting to read all the books she recommends. I thank her for keeping the Alice Oseman love strong!
While it was super tempting to use an Alice Oseman book as our answer, we refrained and instead chose By Your Side. We chose this book because it's pure fluff and cuteness and it takes place in a library. It's bookish perfection!
We tag all the lovely bloggers that we mentioned in this post if they haven't done this tag already!
What book do you associate with us? After doing this tag we know this is a harder question than it seems, so have fun!