Book: Lease on Love by Falon Ballard
Source: I received a copy from NetGalley and the publisher in exchange for an honest review.
Publisher: GP Putnam
Release Date: February 1st, 2022
Pages: 352
---
This post contains affiliate links to Bookshop. If you purchase a book using this link we will make a small commission at no extra cost to you!
---
Goodreads // Bookshop // Amazon // Book Depository // Barnes & Noble
Lease on Love was one of my NetGalley picks that I requested on a bit of a whim. It follows Sadie, who gets quite drunk after being fired from her job of 6 years, and ends up confusing a dating app with a roommate finding app. Much to her luck, however, she ends up meeting Jack, who is renting space in his Brooklyn brownstone for an extremely generous price, and now that she's no longer making enough to stay in her old apartment, she gladly takes him up on his offer. What follows is a story about friendship, love, grief, and starting over.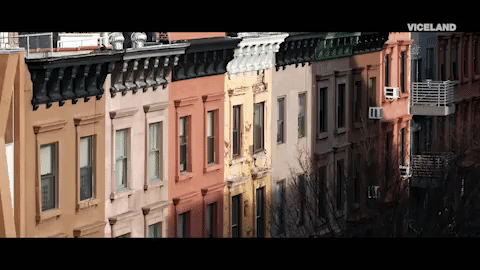 Now, normally I review books that have a much bigger emphasis on the romance in their synopses. However, this book has so many elements going for it, that the romance almost takes a back seat for me in terms of what I loved. So that begs the question, if the romance wasn't what kept me reading, what captured my attention and kept me reading?
Sadie herself was what kept me reading. She's genuinely one of the best main characters that I've read in a long time. She's funny, smart, and self aware. Reading from her perspective kept a smile on my face, and kept me invested in the story from beginning to end. She has a lot of snark and spirit, and I love how she ended up using the fact that she was jobless to try to follow her dreams of starting a floral arrangement company.
Besides for Sadie her friends kept me reading as well. Gemma, Harley, and Nick are such fabulous distinct characters that support one another through thick and thin. I adore how they easily folded Jack into their group, and I love how we got to see them interact not just in person, but over their various grout chats as well.
While this book does have a slow burn romance throughout, I feel like I would have appreciated this book even more without it. since I enjoyed the slice of life aspect even more than the budding romance. While I liked Sadie and Jack together, I think Sadie hit it a bit on the nose when she described Jack as the perfect boyfriend. Out of all the characters he was the least fleshed out and nuanced and that made it hard for me to root for the two of them getting together. I wanted to see him messing up more, like all the other characters did at times, but that just never happened until the very end. And speaking of the ending, I felt like the argument that ensued came out of nowhere. This was partially because Jack wasn't fleshed out, but it was also a relatively minor thing to cause such a big fight in my opinion. Because of this, the ending was probably the weakest part of the book for me.
If this book didn't have a romance, it may have received a full 5 stars. However, despite my lackluster feelings over the romantic aspect, that somehow didn't take away from my enjoyment while reading. This book kept me engaged and kept me smiling and fully deserves the 4 stars I ended up giving it! I would recommend reading this book more for the character growth and slice of life story rather than the romance, but I do recommend it nonetheless!
What would you do if you could suddenly follow your dreams and start whatever business you'd like? Which books have great friend groups in them? Are there any books where you didn't love a specific aspect but still really enjoyed the book as a whole?