I recently unhauled a large number of books from my shelves. Some I had already read, while others were lounging on my TBR. There were hardcovers, paperbacks, and ARCs in the mix. To the average observer it would seem as though there was no rhyme or reason as to why specific books were removed from my shelves. But those people would be wrong. There was solid logic for each book that I got rid of, and I figured I could share my method and provide some advice to any of you that are considering an unhaul of your own.
So first, let's start with the reason for my unhaul. There were two motivations for me to purge my shelves this time around. The first reason is simple. I was running out of space for new books. Since my room doesn't have the space for more bookshelves, the only way I could store new books I acquired on my shelves was to get rid of some of the older titles. A very simple case of out with the old and in with the new.
However, there was a second reason that made me want to unhaul some books. I don't think this reason alone would ever push me to actually get rid of any books, but it definitely helped me to choose which books were on the immediate list of books going bye bye. You see, for a while now I've been looking at my shelves and feeling like they no longer represent my reading tastes. There are a lot of older YA fantasies and dystopia titles on there, and while I did enjoy those books at the time, I don't think I've touched a book in either of those genres in over a year or two. I primarily read romance now, and yet instead of having a dedicated romance shelf, I had a dedicated fantasy series shelf. And that no longer made sense for me as a reader.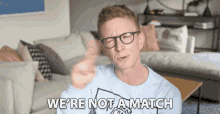 Me to my fantasy shelves
So with those two goals in mind of making space and getting rid of books I no longer wanted on my shelves, I began the process of the unhaul. I had different criteria for different kinds of books. If it was a book I read that I disliked and had no other reason to keep it, I got rid of it. If it was a book or ARC that I had no interest in reading or had started several times and never made it past a specific point, then that book was on the discard pile as well. If there was a book or series that I no longer had an emotional attachment to even if I enjoyed it at the time, I picked now as the time to get rid of them.
Then once, I had removed all the books I was getting rid of from my shelves and made some new space, I had to find a way to get rid of all the books. The first thing I tried was posting on my Instagram stories, but that wasn't wildly successful. The next thing I attempted was to sell the books I owned online, and here I had some more success. I discovered a site called Bookscouter that would tell you which site would pay the most for the books you were selling. I found that immensely helpful and ended up selling about 20 books to two separate places. I didn't make a large amount of money by any means, but I was quite happy with the fact that I was recovering at least some cost, and that the site would help resell these books for me so that I wouldn't have to deal with shipping costs and such.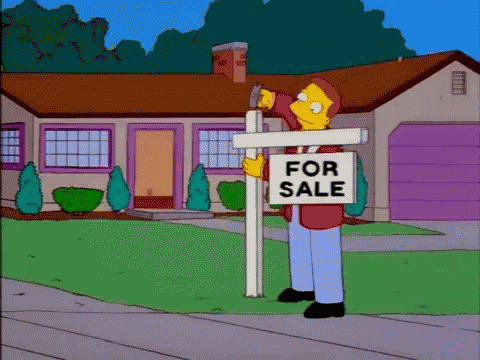 That still left me with quite a few books that weren't valued much by the resell sites, some of which I donated to Little Free Libraries. I don't have any in my immediate neighborhood, but I planned an hour long route that had me stopping at several in nearby neighborhoods (and ended at a B&N) where I fit as many books as possible into those cute little structures, in hopes that someone found and enjoyed those books that I no longer treasured.
The last method that I'm actually currently still using, is an app called PangoBooks, that's dedicated to helping readers sell the books they want to get rid of. Having this app on hand has actually helped me continuously unhaul books. So for the past few months, as I've read books, if I didn't enjoy them, I immediately get rid of them. What I like about this method is it means that I'm on my way to having a curated shelves filled with only books that I enjoy!
It feels good to end the year by purging my shelves this way. I began unhauling books in the beginning of October, but ever since that initial first culling, I've taken the time to go through my books every few weeks to get rid of the ones I'm no longer interested in. Since I've been enjoying unahuling so much, I actually think that I'll be making a goal of sorts that includes going through my books every so often to see what I want to unhaul as part of my plans of 2022! And since I know that this process can be difficult for some, I'm very curious to hear what each of your unhaul processes are like!
Do you regularly unhaul books? Do you have any Little Free Libraries nearby? How often do you get rid of books? Do you think a bookshelf should represent its reader?