Book: The Love Con by Seressia Glass
Source: I received a copy from NetGalley and the publisher in exchange for an honest review.
Publisher: Berkely
Release Date: December 14th, 2021
Pages: 320
---
This post contains affiliate links to Bookshop. If you purchase a book using this link we will make a small commission at no extra cost to you!
---
Goodreads // Bookshop // Amazon // Book Depository // Barnes & Noble
My journey with this book was quite an interesting one. I had seen it around on NetGalley, but wasn't inclined to pick it up for whatever reason, until I saw a booktuber rank The Love Con as one of their top 5 best review copy reads of 2021. That certainly got my interest! I figured that the romance must be top notch, and so I hurried to request it! Thankfully, I received a copy and now you'll get to hear what my thoughts were!
Firstly, a synopsis! This book follows Kenya as she makes it to the finals of a cosplay competition. However, the final challenge is to make a couples cosplay, so she blurts out on live TV that her partner will be her best friend Cam, insinuating that the two of them are in fact a couple. After being in love with Kenya for several years, Cam is more than happy to play along, but his end goal is to make Kenya see how well they work as a couple, to turn their fake dating into true love!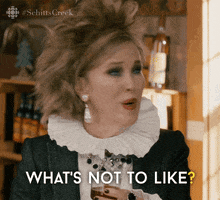 There were many things that I loved about this book. Seeing Kenya and Cam's friendship and how well they communicated warmed my heart! I also really loved how these two would do anything for one another. They really had the background for such a healthy and solid relationship, that I think we don't see enough of! However, as much as I loved these two as friends, I never really felt the chemistry between them. I think part of this had to do with how their romantic scenes were written, mixed with a bit of personal preference. I never felt the butterflies that these two kept mentioning they had for one another. I was still rooting for them throughout the story, just in a more detached way.
Another element that I thought was handled well was the competition itself. It was great getting a more behind the scenes view of the filming process. We got to see how the judges interacted with Kenya, particularly one judge who had it out for Kenya and kept making microaggressive comments about her weight, race, and anything else she could find to remark on. There also was an infuriating producer that only wanted to sell drama, and did not have Kenya's best interests at heart who boiled my blood as well. Seeing how much Kenya enjoyed cosplay and how hard she worked to use this opportunity to make her career flourish tempered by the sometimes horrible experiences she had to go through to get there had me so invested in the experience. I felt Kenya's hurt, her excitement, and her exhaustion and I just loved how complex her relationship with the show was.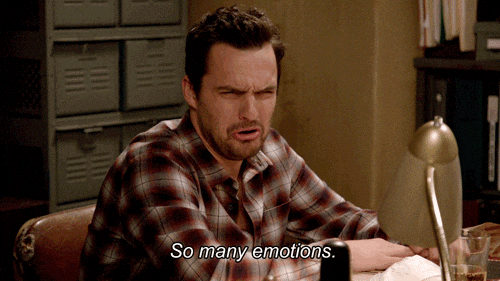 Kenya's parents frustrated me at times. They didn't truly support Kenya's dreams and I was angered by how they dismissed her talent and her passion in favor of her getting a "real engineering job". I also found that the resolution related to her parents was a bit too simple, and wanted something more from it. In general, I felt that the end of the book tied up a bit too nicely. I would have preferred for the resolution to have happened a little bit earlier. The entire book has Kenya fighting for what she loves and who she loves, that it would have been nice to get more pay off, or some scenes with Kenya and Cam in a stress free, loving environment, instead of these scenes that had a mix of conflict and romance. Once again, that's a personal preference, but as I went into this book for the romance, I would have loved to see a scene or two where the romance was a bigger feature than the plot surrounding the cosplay competition.
In the end, I gave this book 3.5 stars. There were many things that I think this book did fabulously, but some other aspects missed the mark for me. I'd still recommend it, but I think that you should go in knowing how plot and conflict heavy this book is so that you have the right expectations!
Do you enjoy books featuring competitions? How do you feel about the friends to lovers trope? Have you ever cosplayed?