As many of you know, last year, Paper Procrastinators became Bookshop.org affiliates. Nothing really changed on the blog. We made a post about it, and starting using our referral link in our reviews, but beyond that, life went on. However, I've learned some valuable lessons after one year marketing our affiliate links that I'm going to share with you. So whether you're interested in learning what the behind the scenes look like as an affiliate or you want to see if becoming an affiliate yourself is worthwhile, here are some things that I've learned.
Lesson 1: Look at Other Lists
When we first started out on Bookshop, I wasn't really to clear on how to create a good list. I made a best of the year list, and a most anticipated list, but that was kind of it. But what I've realized are those are really good blog post lists, but not necessarily the best lists for a page on a book store website. So I've spent the past few months perusing the various lists that are all over Bookshop.org. There are some fantastic ones out there, and I've used many as inspiration for creating newer lists of my own. Not only that, but I've discovered some great books I hadn't heard of by browsing through various lists. So whether you plan on creating lists of your own, or want to find some less hyped books to read, I'd definitely recommend browsing through the lists that are already out there!
Lesson 2: Recommend It to Everyone
I could have also named this section "It's Really Damn Hard to Get Clicks"! I'm going to be really honest here. For about the first 5 months after we became affiliates, Chana and I were the only ones using our page to purchase books. It was a bit disheartening, but looking back, I can't say I'm surprised. I wasn't publicizing the page enough. At this point, I've told friends and family about my Bookshop page, I've publicized lists on Instagram, and I've just done an overall better job at marketing this list. And it has worked! So don't be afraid to share your lists with the world! You never know who might be interested!
Lesson 3: Get on the Bookshop.org Homepage
If you are an affiliate on Bookshop, every month you get sent an email asking if you have any lists that you'd like to be featured on the homepage. And if I have to define a moment where people regularly started using the affiliate links, it was when I took the chance and submitted a list to be featured on the homepage. I'm actually still quite proud of the list that I created to be shared. It's a list of great reads to start out when diving into the world of graphic novels. It has a mix of popular and lesser talked about works, and I was so happy to share it with people, though unsure of the reception it would receive. Well, the list was shared for a week in September, and people are STILL making purchases from that list almost 3 months later. So take the chance and share a list you're proud of, it will definitely pay off!
Lesson 4: Play Around
Like anything, being an affiliate takes trial and error. Some lists you make take off, others don't capture people's interest as much. Some marketing techniques work really well, while others just don't. But that's the beauty of being an affiliate. There's no right way to do things because you get to measure your own success. For me success was getting strangers to use the links, and now that's happening! Have I failed in other areas? Sure. But I'm going to keep trying new things until I reach another milestone. As long as I have some lists up, I'm trying my best and that gives me the freedom to play around as much as I'd like!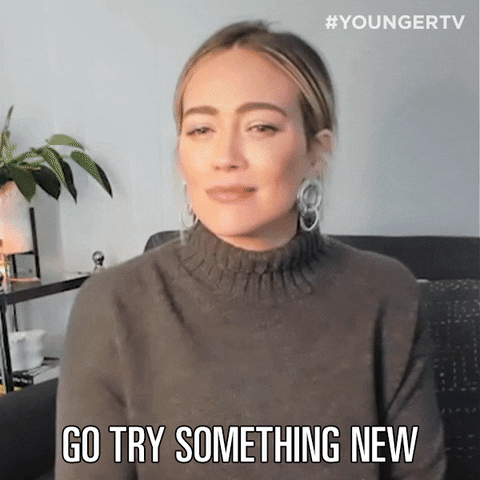 Lesson 5: Know Why You Do It
Now, at the end of all this you might be thinking that this sounds like fun and it sounds pretty simple, so why not try out being an affiliate? And I think that's great! Go for it! However, just know that it's not a get rich quick scheme. People may not look at your lists for months. A list you really liked might get no clicks. You might be the only one using your referral links for a while. I still think it's worth doing for the times when it does work. I continue to have fun because I know I'm helping to support other bookstores out there. The money is a nice perk, yes, but I would have quit 6 months in if that's all I wanted. Like blogging, it takes some time, it takes some effort, but mostly it just takes passion!
Now while I'm already discussing the wonders of Bookshop.org and being an affiliate, I figured I'd be remiss if I didn't mention the Black Friday sale they've got going on! There's free shipping in the US through Monday November 29th! So If you're interested in a book, now's the perfect time to buy one. And even if you have no plans of buying anything, I'd still be forever grateful if you took a look at our most recent list featuring both Chana and I's favorite books from various genres! My hope is that whether you buy from Bookshop.org or not, you find something wonderful to read this holiday season!
Would you ever consider becoming an affiliate? Have you checked out the awesome lists curated on the Paper Procrastinators Bookshop.org page?