Ratings and reviews are probably one of the biggest topics in the online bookish community. Should you trust reviews? Are ratings as important as reviews? More important? Should ratings have half stars? Do you need to review every book you read? All of these are great questions, but I don't think there will ever be a universal answer to any of them. Because the method of rating and reviewing books varies from person to person. And that's something I find fascinating. So today, I want to take you through my personal rating and reviewing methods, and have a bit of a chat of the other methods that are out there and my thoughts on them!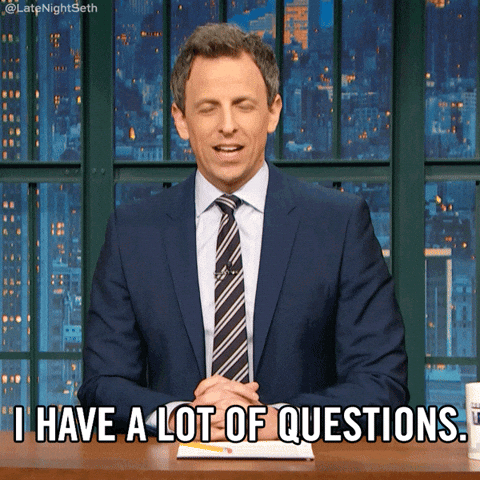 Let's start out with my reading process, because really, that's where everything starts out. Usually when I pick up a book, I may not know what my rating will be, but I do know whether or not I'll review it. My criteria are simple. If it's an ARC or book I was sent from a publisher, it gets a review, and if not it probably won't. This means that I try to take stock of some brief thoughts as I read my ARCs to help me eventually write my review.
Now, as I read, I usually get a sense of what my basic rating is going to be. I don't decide on my rating until I finish the book, but I do usually have a range, and as I read the rating either gets higher or lower than my initial thought based on what happens in the book. So, for example, if I start a book, and it isn't wowing me, I might assume it's a 3-3.5 star read. But then if there's some amazing plot twist or scene, and I start to get hooked to the book, my rating when I'm all finished with the book might be a 4 star. But of course, the opposite can be true. I've definitely had books that I thought would be 4 star reads end up as 2 star reads!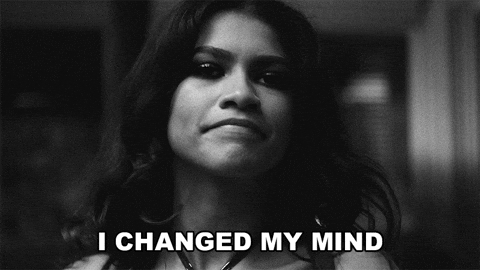 Upon completing the book, I usually know right away what the book's rating will be because I've been considering how I feel about the book in the back of my mind the whole time I was reading. However, every few months or so I'll have a book that will stump me. Usually this is a book where I strongly enjoyed one element, but was very disappointed with another, and I can't figure out how to reflect that in my rating. A recent example would be a graphic novel that I read that had amazing art and a riveting story, but was too creepy for my tastes and left me feeling scared and unsettled. Even though I knew that was the intent of the book, I still didn't want to give it 5 stars because I didn't entirely enjoy the book.
Which brings me to my next topic of conversation. I am entirely subjective in my ratings. My ratings are very rarely a reflection of the technical aspects of a book. I rate based on emotion. So if the technical aspect affected me emotionally, then it will be reflected in my rating, but otherwise, a perfectly written book can get just 3 stars from me. However, if I'm writing a review, I try to explain the breakdown of how each element of the story either did or didn't work for me to help provide some insight into my rating. I've already written an entire post about subjectivity in reviews, so I'm not saying that my reviews are fully objective, whereas my ratings are not. But I would definitely say that my reviews give an explanation that my ratings sometimes require. So if you're ever confused about why I gave a book the rating that I did when I post a wrap up, just ask! I'm more than happy to provide a mini review just for you!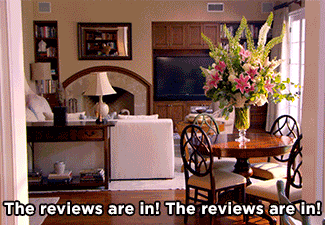 As for which books I rate, well, if I finished it, it will get a rating! And if I didn't finish it, then it probably won't. Out of my 10 official DNFs on Goodreads, only 3 of them are rated, and out of those, 2 were NetGalley books which meant that I was required to give it a rating on NetGalley, so I just chose to rate them on Goodreads as well to remain consistent. But I feel much better about rating books I've completed than books that I've DNFed. I like having the whole picture to analyze. However, I am always very clear that I DNFed a book if I do choose to rate it, so that people will understand that my rating is just based on the pages that I've read.
And while I know that there are other rating systems out there like CAWPILE and such, I find the 5 star system to make the most sense to me. I do use half ratings, but for some reason that doesn't feel equivalent to a 10 point scale. I want to give this book a 3.5 out of 5, not a 7 out of 10! The two feel very different to me! And while there is something intuitive about the 5 star rating system, that doesn't mean I'm consistent. Some 4 stars are all time favorites, while certain 5 stars are not. A 3 star rating can mean a book was good, or that a book was boring. Again, my emotions dictate the rating, and apparently my emotions don't have a set of rules that they use to determine ratings.
But I know that my rating and reviewing system probably differs from many others out there. And I'm aware that I only covered the basics of my rating and reviewing criteria and methodology. So now I want to hear from you! How do you rate books? What drives you to write a review? Do you have a specific meaning for each rating you give? What other aspects or ratings and reviews did I forget to include in this post? Come chat with me in the comments!
What rating system do you use? When do you decide on your rating? Do you rate DNFs?