As you all know by now, I've been reading primarily romances this year. As such I've been thinking a lot about the genre, and attending online bookish romance events when I can. One topic that kept popping up at these events were the different romance tropes and which one is superior. At first I thought that I would do a list on my favorite (and maybe even least favorite) romance tropes. But then, me being me, I began to overthink things, and I decided it would be much more fun to discuss tropes as a whole and what makes them so captivating! So that's what we'll be doing today!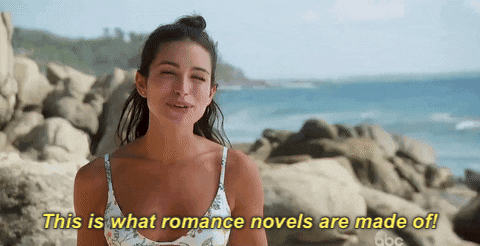 So first off, we need to start by defining what a trope is. According to the Merriam-Webster Dictionary:
We'll be going by definition 1b in this post, where a trope is "a common or overused theme or device". Now, I actually really like this definition because it addresses the fact that, yes, tropes can be overused. However, it also indicates that a trope is a literary device that can be used in a variety of different fashions. Both of these aspects of the definition are important, because to me, it highlights what makes or breaks a trope.
Now, every genre has its tropes. Fantasy has the "chosen one" and the "lost royalty" tropes. Horror/thrillers has the "haunted house" and I'm sure it has others, but I don't read enough horror or thrillers to know them offhand. But I do know romance really well, and so the tropes I'll be using as examples will be from this specific genre, even though my general points should apply to any genre's tropes.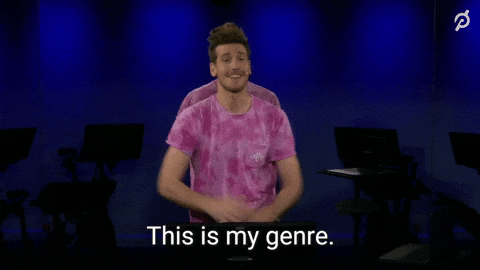 So the first thing that I think is great about tropes is that there's some predictability in them. For example, if I know a book has fake dating, I know there's a good chance there are hilarious shenanigans that will ensue from having to keep up the charade, a high possibility that the "only one bed" trope will be thrown in as well, and that it will be lots of fun to see the characters go from faking their love to panicking about their actual, completely real love for one another. On the other hand, I know that most of the times I'm let down by second chance romances because the reason the couple separated in the first place is usually too much of a deal breaker for me to believe in the couple working through their issues well enough to last in a permanent fashion. Knowing the tropes and how they tend to fall out allows us to tailor the books we read to our specific tastes.
And yet, the next point I'm about to make is the complete opposite of my first point. Yes, the predictability is what makes us reach for a book with that specific trope. BUT! What actually makes the trope well done is how the author plays with the trope. How do they use it to mess with your expectations. How do they find a fun twist. How do they make something so commonly used unique. I know that for me, the best books make at least one trope stand out with the original take that the author implemented. This can be done by making a unique reason for why a trope needs to be used in the first place, or maybe it can be done by twisting one trope into another unexpectedly. Whatever it is, the thing that makes the book worthy of being recommended in a list of other titles with that same trope is how each author handled the trope differently.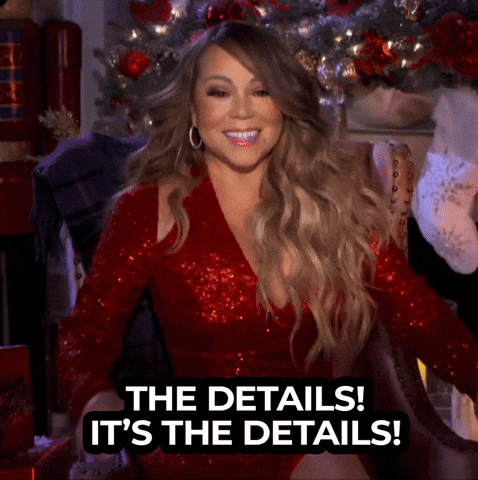 If I handed you a list of fake dating romances and in every one of them the couple gets together to spite respective exes, you'd get bored by book 2 or 3. But if each couple has their unique reasons for having to fake their relationship, the story feels more unique, even though the premise is technically the same!
That for me is the beauty of tropes. I happen to like specific tropes and such in my books. I mean, technically romance is one big trope of "and they all lived happily ever after". However, even though I'm a fan of predictability, I don't want to be reading the same exact story over and over again. Having different combinations and implementations of tropes is what keeps a genre with a very simple premise fresh and exciting for me!
What are some of the tropes in your favorite genres? Do you like tropes? What trope is your favorite? Is there any trope that you specifically avoid?