Book: The Dating Playbook by Farrah Rochon
Source: I received a copy from NetGalley and the publisher in exchange for an honest review.
Publisher: Forever
Release Date: August 17th, 2021
Pages: 368
---
This post contains affiliate links to Bookshop. If you purchase a book using this link we will make a small commission at no extra cost to you!
---
Goodreads // Bookshop // Amazon // Book Depository // Barnes & Noble
After reading and reviewing The Boyfriend Project last year, I was lucky enough to be sent an e-ARC copy of the next book in the companion series, The Dating Playbook through NetGalley! At first, I wasn't sure whether or not to accept the review copy, since I was feeling a bit overwhelmed with ARCs, but as I read more of my upcoming ARCs, I kept getting drawn to the link that would allow me to download my copy of The Dating Playbook. I mean, fake dating is objectively one of the best tropes out there. How could I resist that?
This book follows Taylor Powell, who is having a difficult time trying to grow her fitness and personal training business. So when the opportunity comes to train Jamar Dixon, a former NFL running back whose career ended due to an injury during a game, Taylor jumps at the chance. There's just one catch. Jamar needs his training to be kept confidential until he's ready to try out for a team again. That becomes a difficult thing to hide when a reporter sees the two of them together and assumes that Taylor is training Jamar. In response, Taylor blurts out that the two of them are dating in order to keep Jamar's secret. But as they keep up the façade, real feelings start to get in the way.
I really enjoyed reading this book! One of the things I liked the most was how there was plenty of conflict to keep the story moving along, but there wasn't a lot of drama. Taylor and Jamar both have things they need to work through, and although they sometimes disagreed about how to handle matters, there was never a point where I felt that there was drama for the sake of drama. The plot progressed smoothly and realistically, and that made it even easier to fall into the story.
Jamar and Taylor communicate beautifully, which made me adore this book even more. There were absolutely no miscommunication plot points because they handled things like adults and discussed matters before they could blow up. Which is not to say that these characters were perfect. Taylor is impulsive and flawed, but she recognizes when she's wrong and will take the time to reflect on her words and actions and reevaluate. Usually impulsive characters frustrate me, but since Taylor was fleshed out, I really enjoyed her as a character.
I also really liked the side characters in this book! We get more of Samiah and London from The Boyfriend Project, and it was so much fun to see the group interact some more. For some reason, I appreciated the friendship these three had even more in this installment! I'm very excited to read London's story next year!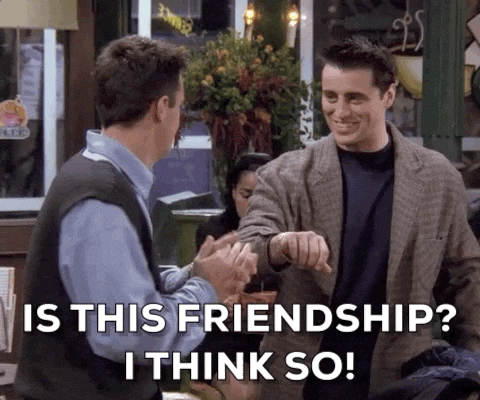 Interestingly, one of my favorite aspects of the book was a rather unexpected element. Early on in the book, Taylor realizes that people expect her to have a degree before they're willing to trust her skills as a personal trainer. However, I appreciated the nuance with which the topic was handled. It wasn't made out that college is necessary to succeed in ALL cases, but rather than in this specific case it could be useful. Additionally, while Samiah and London thrived in college, Taylor has a tougher time with school. I don't want to give too much away but the way this book discussed the different ways that school can be difficult for people, and how the best way to overcome that is to get the help and assistance you need was absolutely wonderful. School was not villainized, and Taylor wasn't portrayed as dumb or a slacker. Instead, she was presented as someone whose needs weren't matched by the typical educational system and therefore needed other accommodations.
4 STARS
I gave this book 4 stars because of how much I enjoyed my time reading it. For all my waiting to pick it up, this ended up being completely worth the read and I'm so glad I decided to give it a try. If you're looking for a cute romance with fake dating, football, friendship, and family, look no further. This is definitely the book for you!
Are you a football fan? Which bookish friendships are your favorites? Do you prefer more subtle conflict or high stakes drama? Do you plan on reading this book?