It's been a while since we've posted regularly around here, which made me think about blogging schedules in general. You see, there are many pieces of advice out there for bloggers, both new and old. One such tip is to set up a blogging schedule. Have either set days during the week, or a set number of days per week that you post. And quite honestly, this is great advice. I know that whenever I visit new blogs, I like to see that they post somewhat consistently, and that there's new content for me to comment on. However, I've found that there are times where having a schedule can do more harm than good, so today I'll be discussing the pros and cons of a blogging schedule in this rambley post!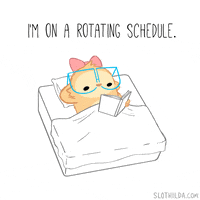 When Chana and I first started blogging, we didn't have a set schedule. However, every month I'd either print or draw a calendar, and we'd discuss a general idea of what we wanted to post and when we wanted to post said content. If we had any reviews that were upcoming we'd coordinate the timing, we'd figure out who was writing a discussion in the first week of the month, versus the last week of the month, and such. But this calendar was a fluid thing. If we didn't have a tag ready for the Tuesday we had originally planned, we moved it to Wednesday. If I had a discussion post written and Chana didn't, I'd post my discussion even if originally we assumed Chana would write one for that week.
We did that for about a year, but eventually we realized that it wasn't working for us. Having a schedule was nice and all, but it put this pressure on us to post within a day or two of the scheduled time that we planned. And while that was fine for the first few months, while we were on summer break, as soon as the semester rolled around there began to be problems. To put it simply, our posting drifted off into nothingness. Having the schedule made us feel like if we couldn't come up with a month's worth of content, we couldn't post at all. Illogical, perhaps, but the results were the same.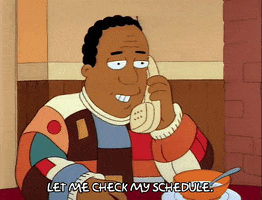 So this past year, we tried something different. No set schedule, just conversations that occurred when we had what to post. Whenever we had a post ready, it would go up in the next few days. Whenever we had extra time to write something, we'd try our best to craft a post so that we didn't go too long without posting. And it's been quite successful! We may not have blog hopped in the past few months, but we did manage to post quite a bit despite our demanding school workloads.
Now, to answer the question that is the title of this post. Do YOU need a blogging schedule? Welp, that depends. If you're someone that does well with structure, then yes! Definitely! If you don't do well with schedules, maybe lists are more your thing, and you can figure out the exact timing later. Or just keep it all in your head. You do you! However, there are two exceptions to my answer of "do what works best for you".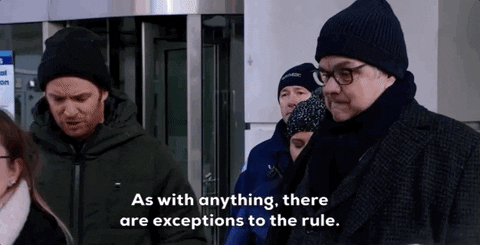 The first exception is when you start blogging. For the first few months, until you have a regular audience, and friends that will consistently read and comment on your posts, I would say that you should aim to post consistently once a week or so at minimum. (If you go 8 days without a new post, no one will come after you, and if you post only 5 days after your last piece of content, that's fine too.) Having new content relatively often means that no matter when people visit your blog, they have what to read. I know that personally, if I'm looking for new blogs to follow or comment on, I will skip past the ones that don't have newish content for me to look at. If your last post was your Friday Reads, and it's the next Thursday, there's a good chance I'm skipping that post in favor of something newer and more relevant. Once you have a community however, they'll understand when you need to take breaks or hiatuses. But when you're trying to grow your blog, as everyone does at the very beginning, you want to make sure you have some form of a consistent posting schedule for yourself.
The second exception is for when you're in a blogging slump. Like I mentioned, it took us a while to find our footing in terms of planning our posts. If you're someone who usually sticks to a rigid posting schedule, maybe give yourself a break from it for a week or two, for a month, or even for a year! See if that helps you regain the joys of blogging, or see if that actually makes things worse and then bring back your schedule! I feel like people can get stuck in their ways after using one method for a long time, even if that method no longer works. So, try something new sometimes!
And there you have it! Those are most of my thoughts on blogging schedules! I think they're great, but prefer using more abstract planning to on paper planning (for blogging at least) but know that a different method might work better for you!
Do you have a blogging schedule? Have you ever changed up how you plan out your posts? Do you think there are any other exceptions where people should or shouldn't stick to a schedule?